How to make lyric videos?
Sometimes, we become unbearably sad because our relatives are not with us. Your boyfriend/girlfriend is studying in another city or parents live far away from you. You want to remind youself and do something nice for them. A phone call, of course, is good, but it is much better to send a video postcard to your family. Pixiko can do it as easy as shelling peas.
How to create a lyric video?
If you want to send a message, you need to shoot a video ? or download another one from the family archive. You will be able to combine them with help of the "Merge" tool.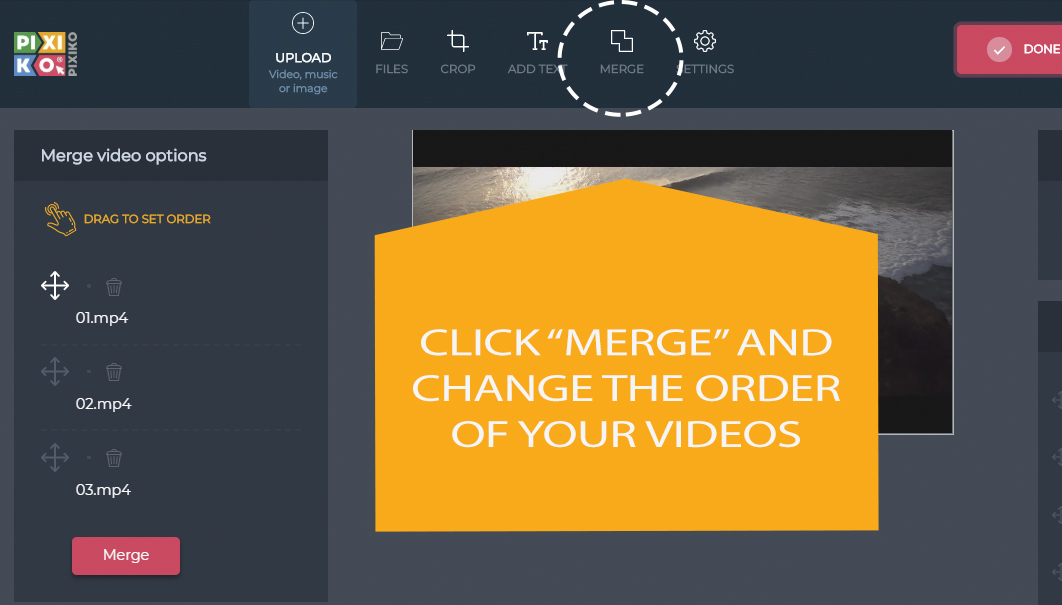 Merge a few videos into one and add lyric music. You can select the edited video and then, find one song from the list of your favorite ones which suits best. Add it to the video and save.
How to put captions on videos?
Pixiko will teach you how to make your videos gentler. You can join text with sincere wishes or kind words for relatives. You can do this in Pixiko. You should click "TEXT", write whatever you want and find a place on the video. Choose a color and size. Then, press "Done".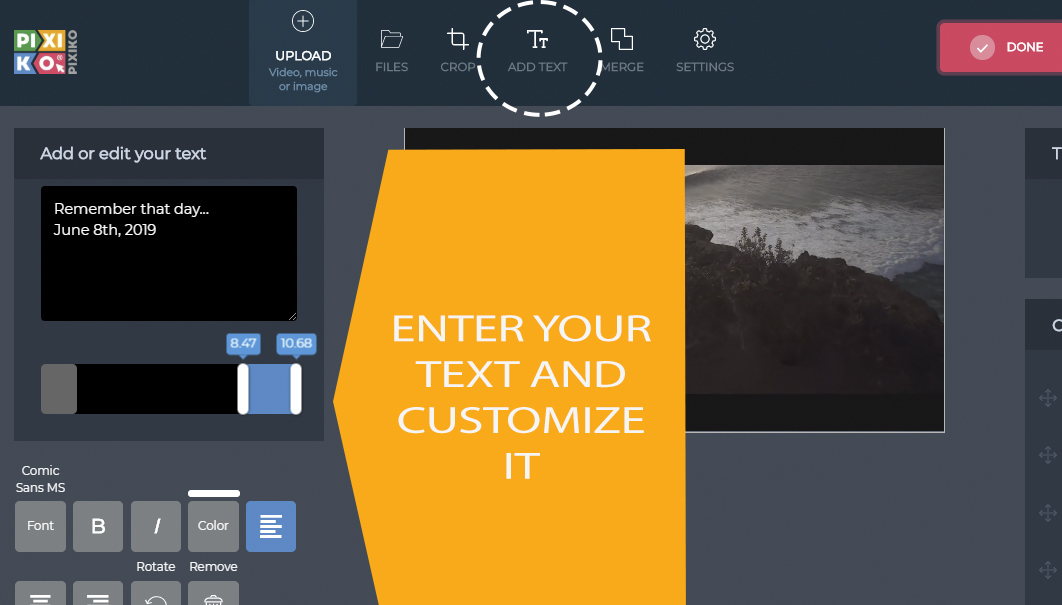 How to add a picture to a video?
You can make your video even more attractive. Overlay the image on your video in the places where it is needed. For example, a family photo or a photo of the place where you had a nice picnic together. You should upload the video in the Editor, select the place where the picture should appear. Don't forget to save!
Now you have a touching lyric video for your mom or soul mate ❤ . Send it through e-mail or post to the social network and mark the person on the video. It will be very easy for you, and your family will be happy to remember the days spent together. Pixiko will always help you!