Video editor for PC - no setup, never give up
It is summer. We all adore it! It's a wonderful time. It is time for holidays and traveling. And your long-awaited trip to Greece will be very soon. You are well prepared: packed a suitcase, squared your video camera, tripod and quadcopter away. You are absolutely ready to shoot stunning videos about your vacation. But there is a problem. Everyone wants to share their experiences with friends and show them a great video immediately. Unfortunately, it is impossible to take your PC with you and you will not be able to edit videos and upload them on the Internet. It is no problem. You can take laptop or mini laptop and find WiFi. You have Pixiko – the best online editor.
How to edit videos fast and easy on PC?
Pixiko is a unique online editor for videos. You don't need to store hundreds of videos on your computer and install software that interferes with your computer. You can edit and save your projects just on Pixiko. Here you will find all the necessary tools to merge video, overlay music, trim or crop video and even add titles! You can do it quickly and easily because Pixiko - it's simple! You need just a couple of operations. For example, if you want to make your video shorter, you should upload the needed one on the Editor.
Activate a video timeline at the right.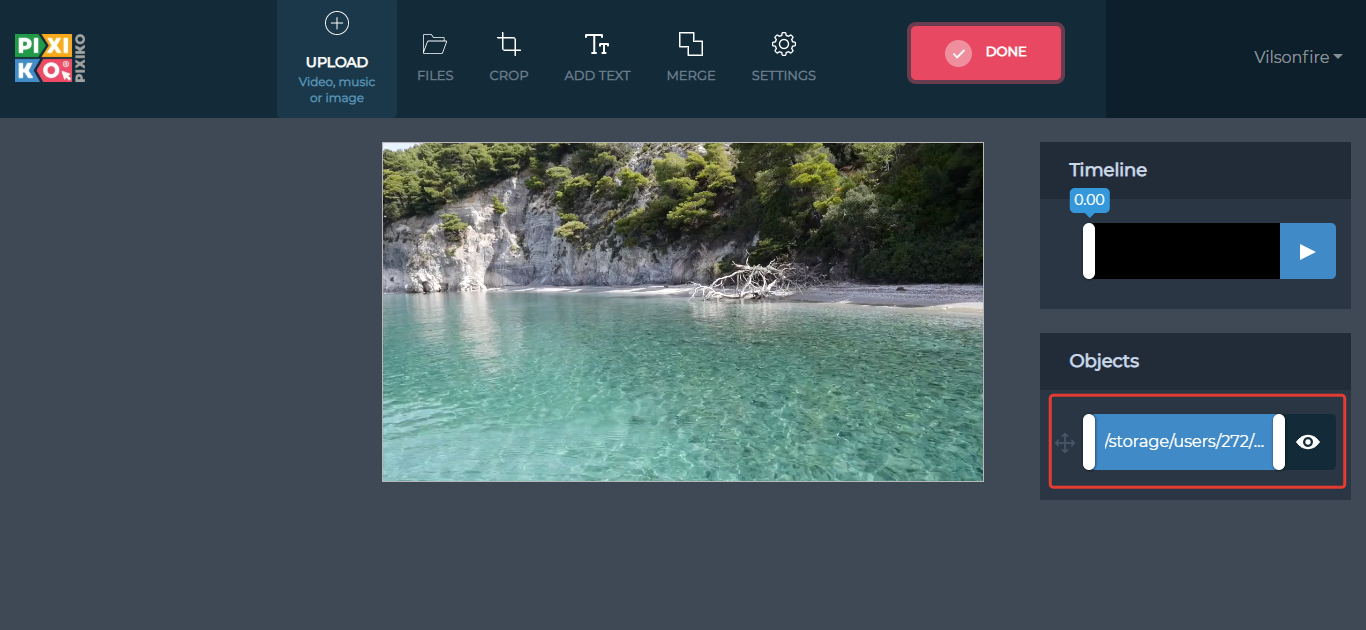 Click "Trim".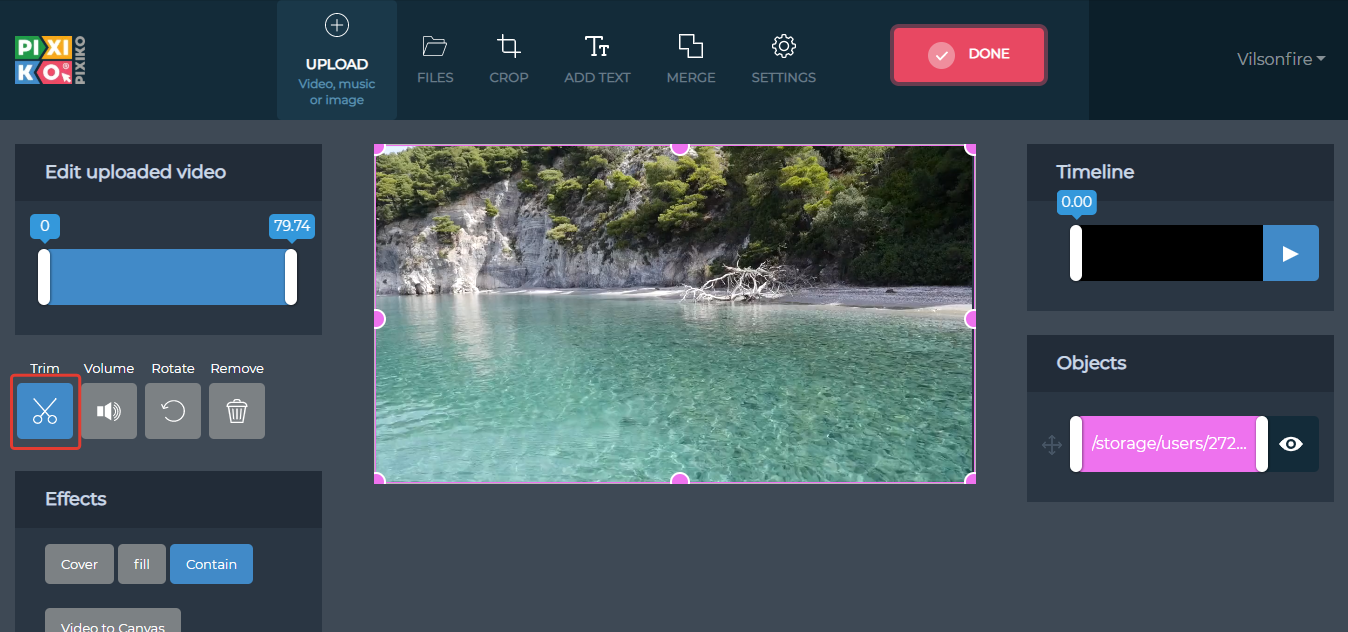 Choose a fragment and click "Apply".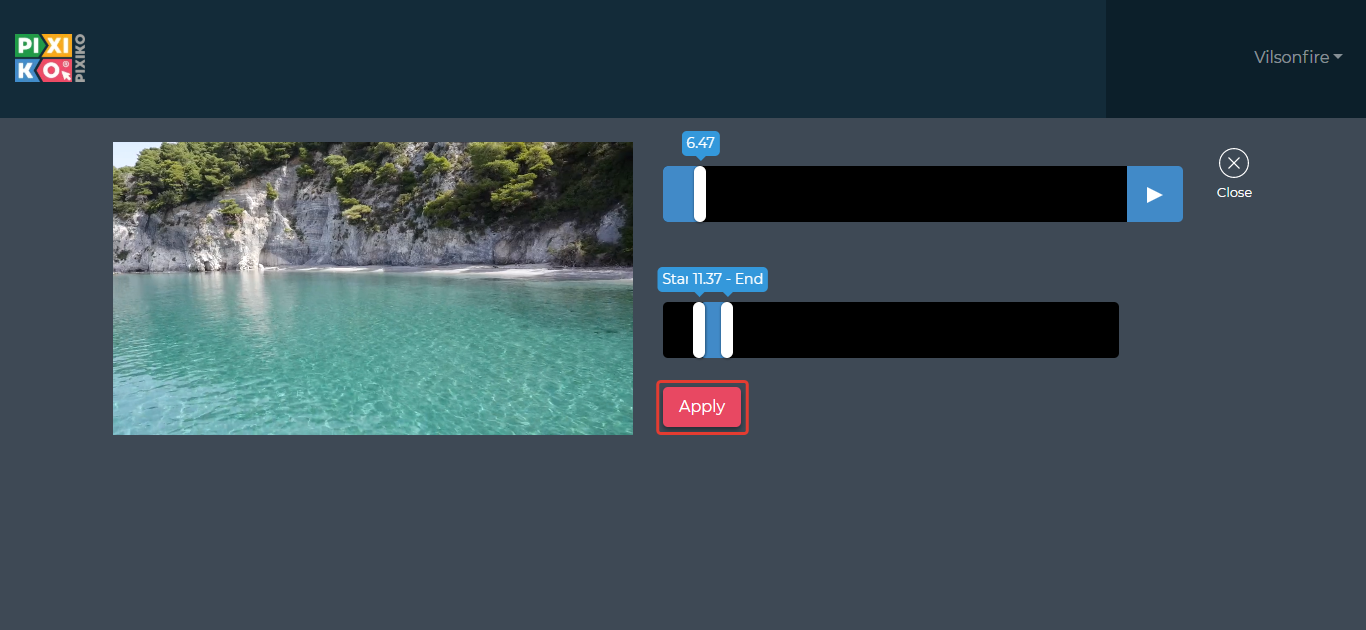 If you want to merge two or more video files, click "Merge".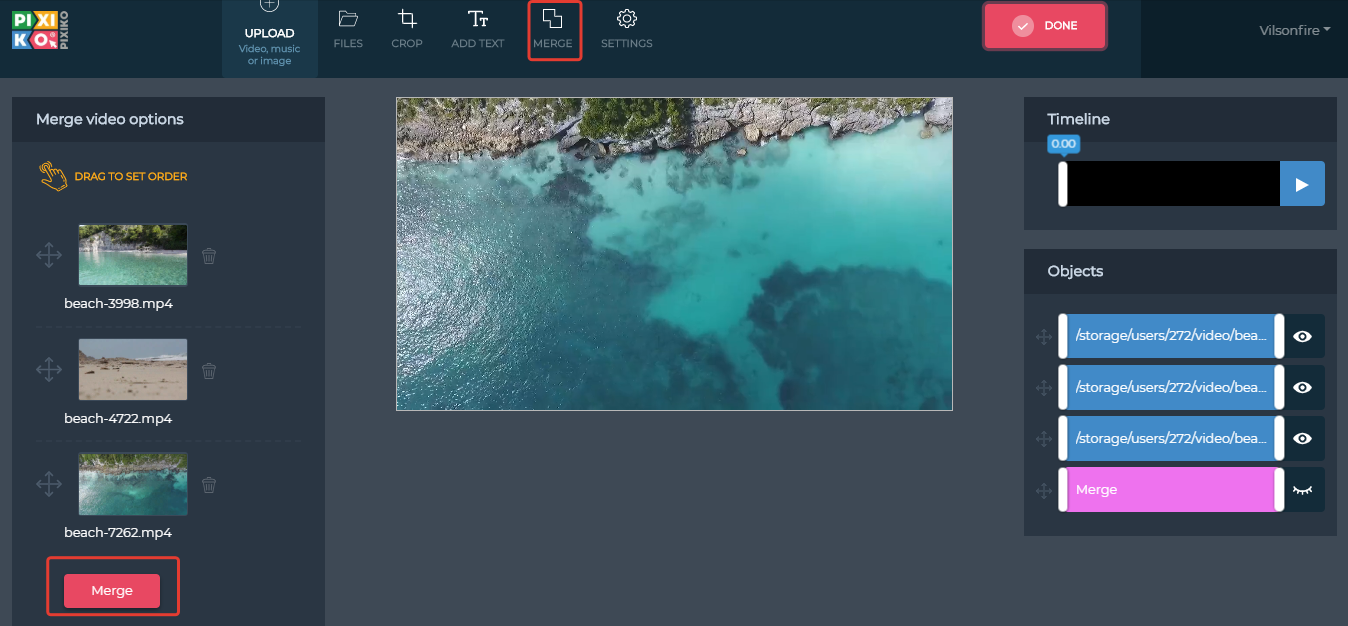 When you have a wish to add a text to your footage, use the "Add text" button.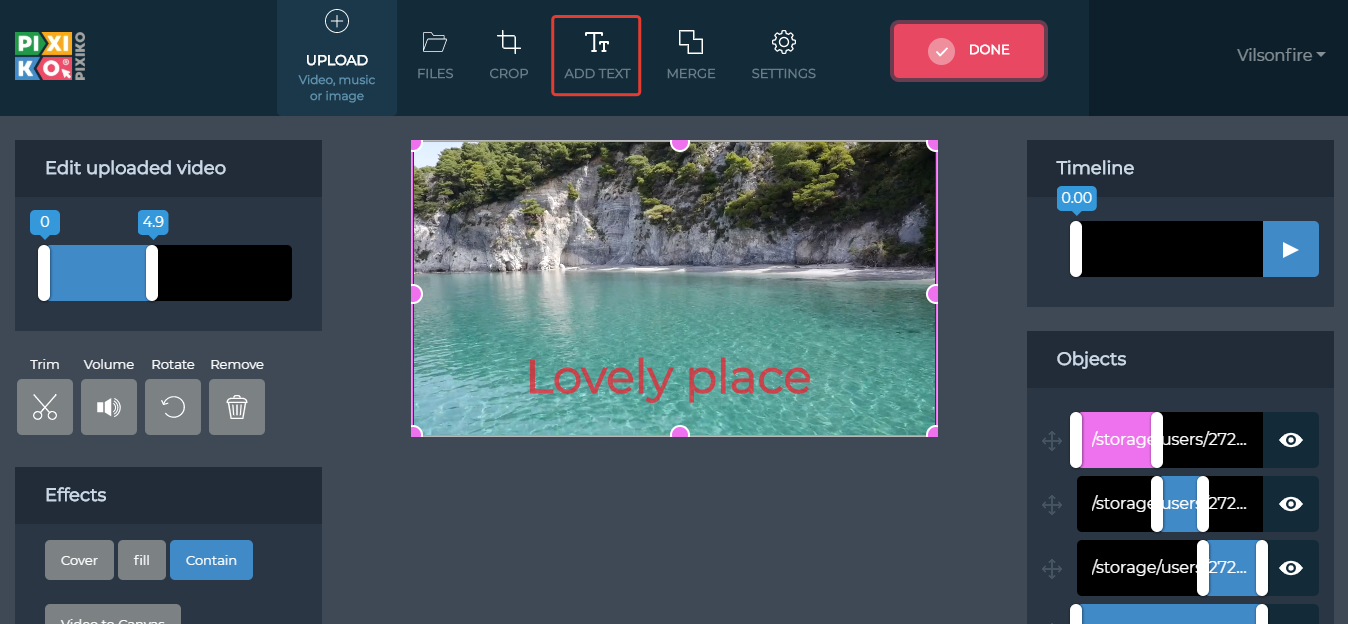 Video is done if you click "Done" after all!
Now you have the ability to edit your new videos from any locality of the world? You need only the Internet. And you don't have to install many programs which take up your computer space. In addition, you can always watch any video. Pixiko stores carefully ? all of your projects and you just need to open the editor and log in to your account to look it. You need only register for it. Everything will be saved for you.