Add Music to a Video
Make your video with 🎼 background music or overlay it only on the necessary parts
How to add music to a video
1, 2, 3, 4 and your video sings
A melodious video for your viewers
Do you have a cool video and a desire to make it more attractive? There is a simple way to upgrade your content. If you have background sounds and want to remove them, do it quickly with the help of Video Mute. Then you can add your soundtrack to a video file.
Do it step by step. At first, select your video and upload it to the Editor. Then upload or drag-and-drop your audio file. You will see two timelines for the video and audio at the left. Move it as many times as you want. Trim✂ the video and audio files if it is necessary.
After that, you will listen to your music and watch your video. Now your video can sing! Yes, yes. It is not a joke! Download a new variant and enjoy it. Let's your friends watch your work of art on social networks. We are sure they will like it.
Where music is put on video?
Interesting content for your website.
Social networks stories such as Instagram, Facebook etc.
Posts on your account page on different social media.
Posts on your community on social networks.
A video for YouTube channel.
Presentations of your company.
Personal use just to remember moments.
Try to add music and enjoy your video for free!
Watch this video tutorial
Frequently Asked Questions
You need to upload your video and audio files to the Editor. You can use the "Trim" tool if you want to make it shorter.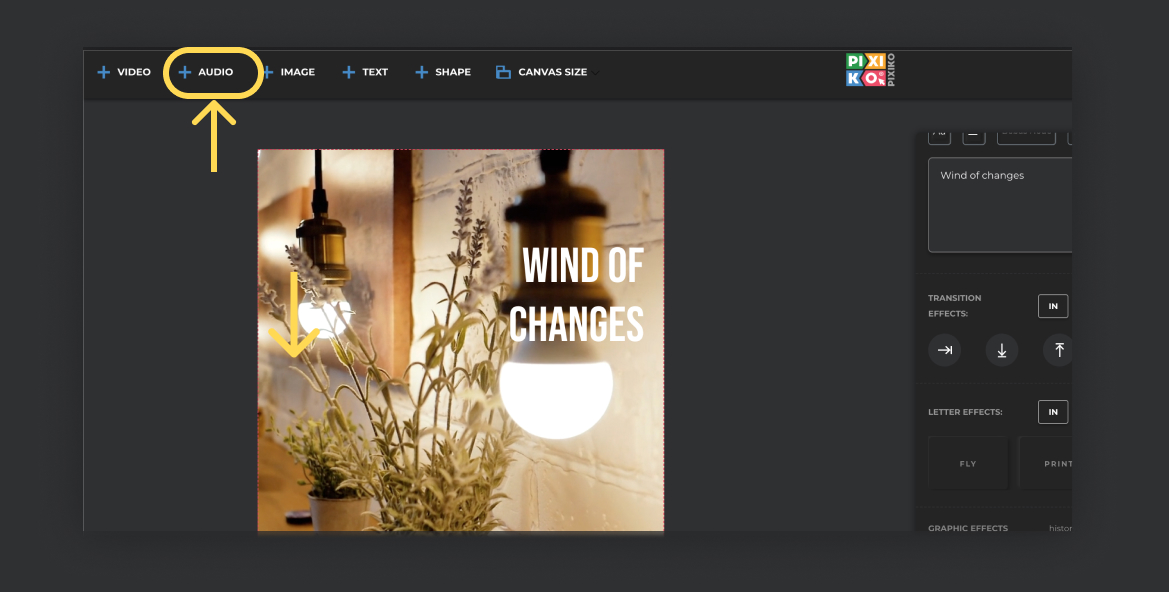 First, upload your video which you want to share on Instagram to Pixiko Editor. Add an audio file for your video too. Use the "Trim" tool if you want to make it shorter.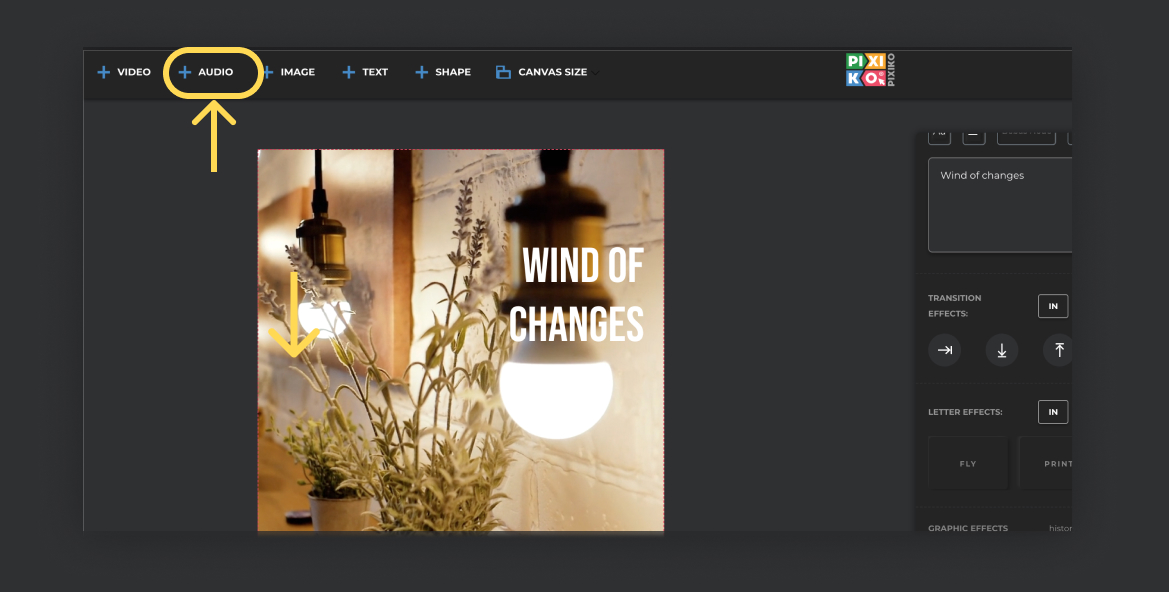 You can speed up the process of generation if you buy the subscription. The subscription will give you an opportunity for a priority queue. Such a turn is intended for users who have bought the subscription.
The generation speed depends on the size and length of your project and your turn among other users at the moment. Generation of short videos can take about a minute. As for long projects, they can take more time. The more users generate videos the more time is necessary for generation.