How to post a video on Instagram?
So, what is a subject of our talk today? Weather? It is beautiful in all its kind. Literature? ? It's boring. Hmmm... I think we know what to offer you. Social networks. This is the eternal theme! So, Instagram. Why is it so attractive? Because you can spy on lives of others and show what happens in your life. For example, you have bought a new basketball ? or great red shoes. You want to show new things. How to do this? You will not want to do it alone. Pixiko always has suggestions. Let's make a colorful attractive video invitation for your friends.
How to add music?
You can shot a video and invite your friends to a restaurant or a sports ground. You have already known how to merge video and image and connect your speech and a photo of the place where you want. Then you can add music. It is very easy to do in the Editor. Upload your video and an audio file to the Editor. That's all. If you needn't do anything with your track, just click "Done". However we recommend you continue upgrading.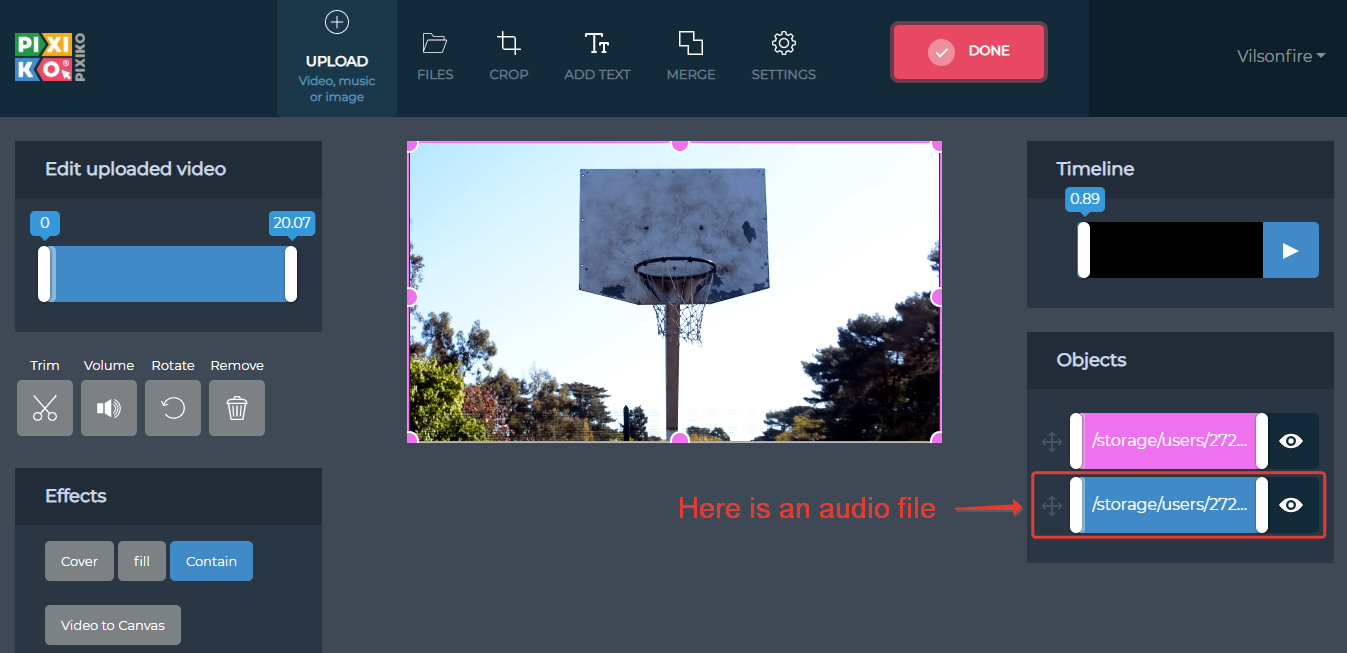 How to crop videos?
If you want to make your video perfect and suitable for uploading on Instagram, it will be better to correct it to the special formats. The best aspect ratio is 9:16 or 1:1. This can be done with the help of the "Crop" tool 9:16 is perfect for stories and 1:1 for usual Insta posting.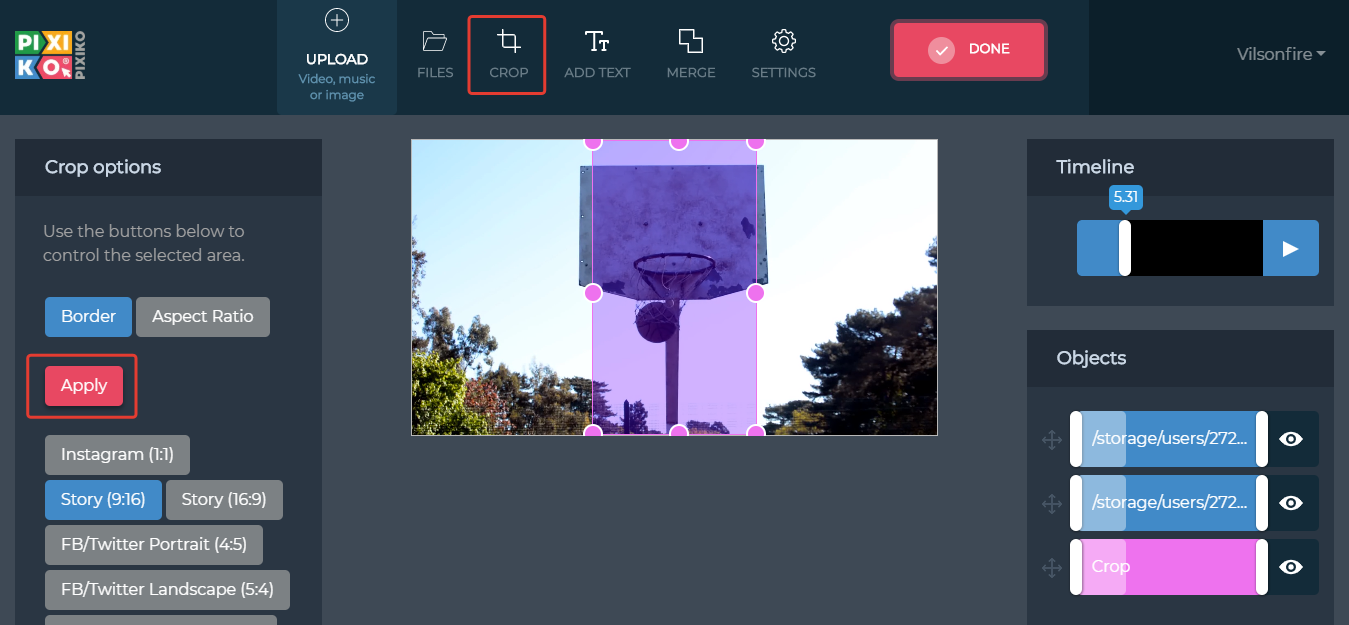 How to add text to a video for Instagram
In the Editor you can immediately write a meeting place and time. After uploading your video, just click on the "Add text" button and enter your text. You can change a font, size, color and a place and time when your note will appear.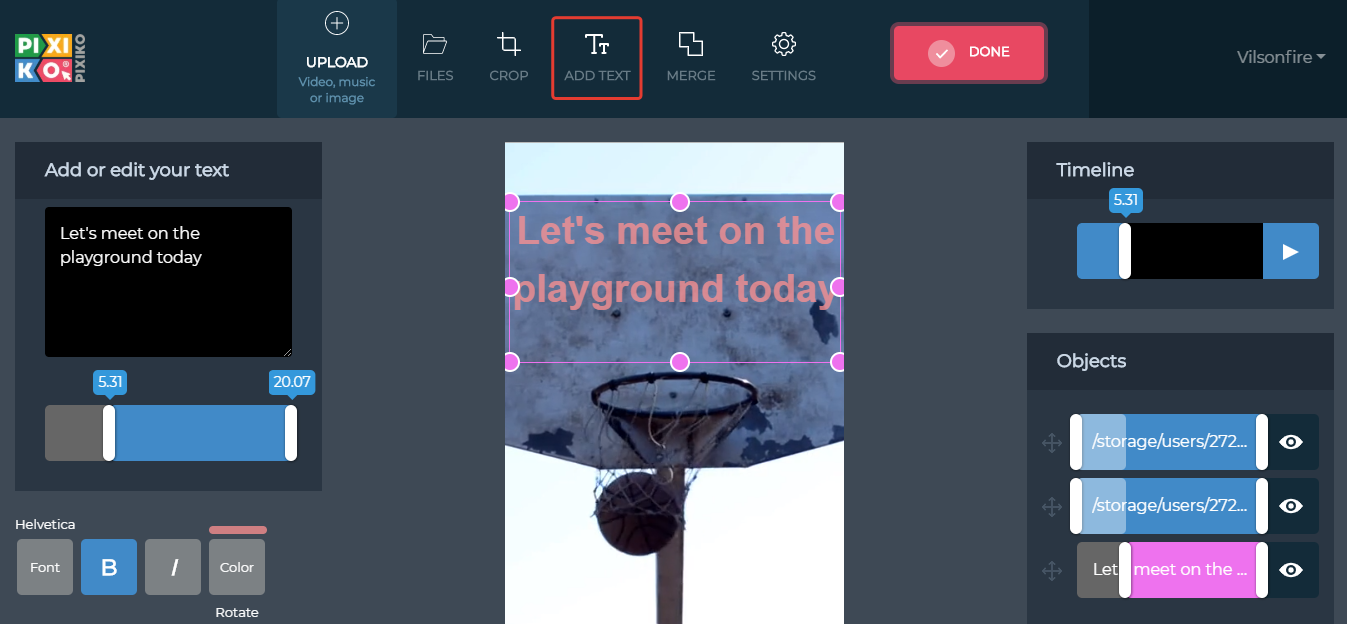 How to change a video format?
It is better to change the video format to MP4 for successful posting. Your device can record video in different formats like wav, mov, avi, flv, etc. But the most multiuse one is MP4. You can change the format after editing of your video in Pixiko or change the format of any video one by one. It is easy and available to edit video with Pixiko through converter. You can use many tools for free.
How to share a video on Instagram?
Now your video has full information about the event: the image of the place, date and pleasant music. Now you can post it on Instagram. ? You can upload any videos that will collect million of views. Take your mobile device, go to the App and push on "plus" in order to add a new material. Don't forget to use popular hashtags, including #pixiko.