How to use Pixiko templates
Your time is nearly up but a video is not ready… You need to make cool video content right now. Subscribers are waiting. Did you face such a situation? Do you know what to do? Do not be sad, Pixiko is ready to help you. It's time to try our templates!
Now, there is a page where we add different templates day by day. They are made by professional designers and can be customized for your needs. At the right, you can see categories which can help you to find a necessary template quicker.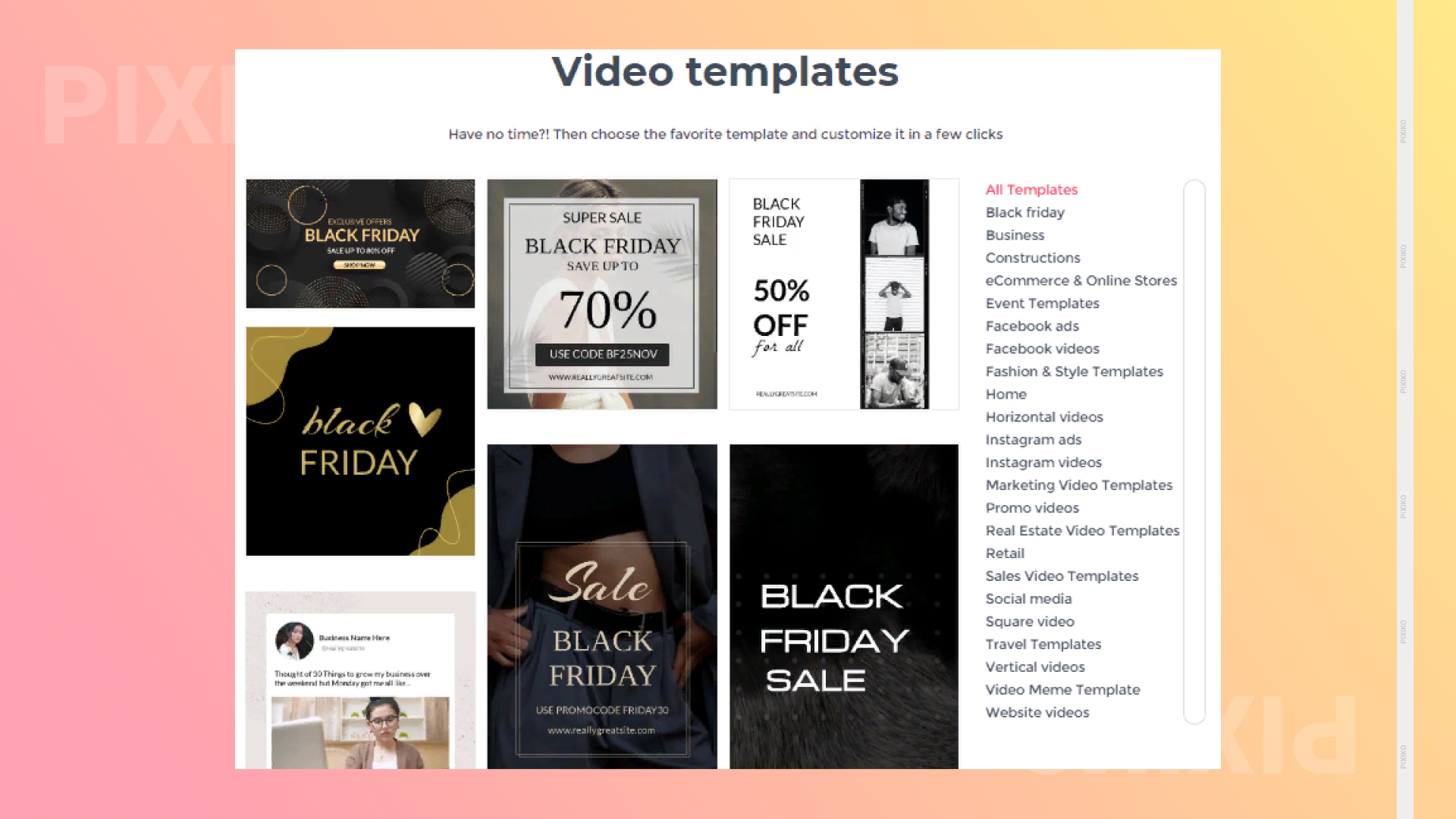 You can look at previews and choose any of them. There is an opportunity to edit every template, changing its parameters. All components of a template are located on a timeline separately. It means that you can change it as you wish.
For example, it's possible to change text, replace images, audio files, and a position of different parts on timelines. If you replace any file, your own file will take the same position. If you just add something new, it should be customized separately by yourself.
If you like some template but it has different aspect ratio, just change it inside the editor.
If you like everything that you have done and is ready to get the result, click on render. Your video will be ready after generation.