How to post a GIF on Facebook
So, what's outside today? It is raining... ☔ So sad. It is impossible to go for a walk with friends or relax on the beach. The apartment is cleaned, the food is cooked, the cat ? is sleeping (it is very dangerous to wake him up). What can you do? What a question! Of course, you must surf the Internet! And Pixiko has a great idea for you! ?
What should you do with your GIF before posting?
You have a cool GIF but before posting it on FB you must edit it according this social network. At first, just think about your aim: it can be just a usual post on Facebook and can be your story. Upload your GIF to our Editor and crop it by special areas.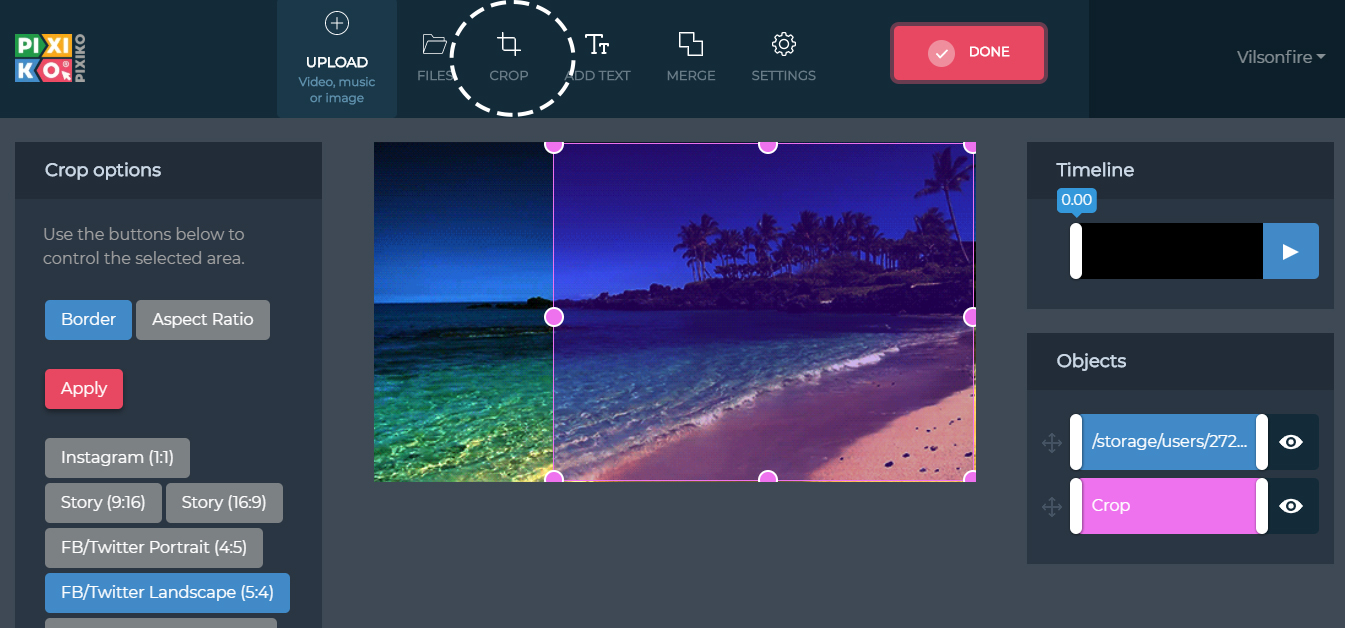 After that you can continue editing and upgrade your GIF file by other interesting tools.
How to add a text to a GIF and why?
You haven't had FB stories for so long. It is time to do it. You can shoot short videos or make GIFs by special apps. This is convenient to download - the small-sized file format will be published quickly and succinctly show what you want to share. You can put a rolling wave of the ocean, which you shot last weekend or sweet yawning cat. That's funny! But stop. It's raining now.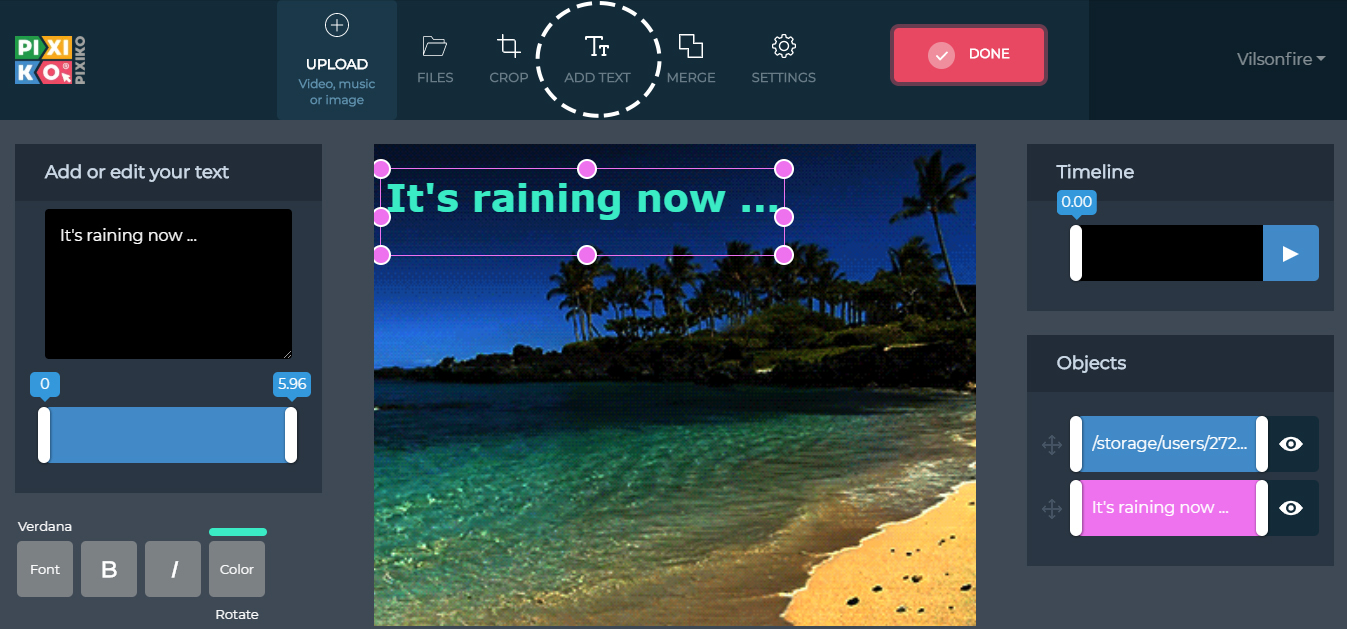 Your subscribers will watch stories and swoop down to the beach, thinking that the weather is good and you are there now. Oh, what a disappointment! But it is not a problem. Pixiko will teach you to present information correctly. You just need to add the text and write the date of shooting.
Let's go. You need to select your file, where the ocean is the most attractive, and the foam is like beer foam, upload it to the Editor and write whatever you want after clicking on the "Add text" button. The text will be recorded on the pic of ocean and it becomes clear that you lounged on the beach last Saturday.
How to insert a picture?
It's simple. Use our tool, where you should upload your image (your logo, sad face ? , your cat etc.), select the area where it must appear, click "Done" and it is done! Don't forget to save your project!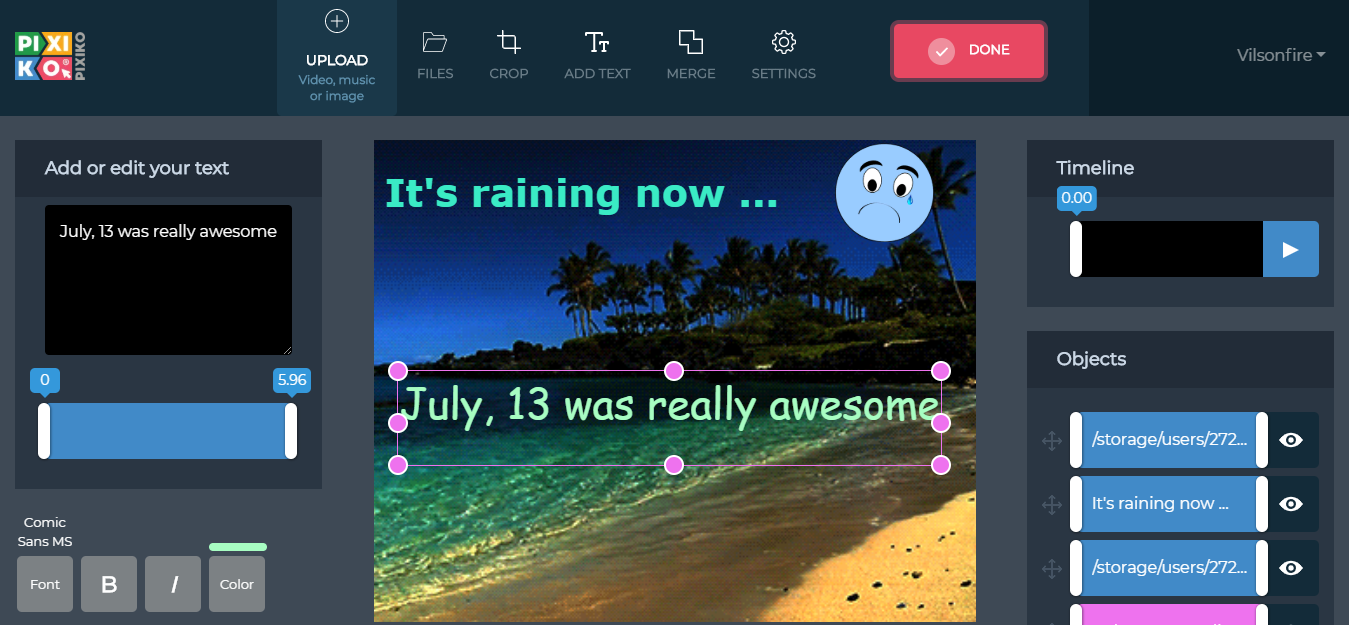 How to send a GIF on Facebook?
Now you have a GIF with the ocean and your sad face missing the warm weather. You can make a Facebook post with this file and add a short description, or you can load it in stories. Go to Facebook through PC or your mobile device and make a post with the coolest GIF.