How to put videos together
Who likes making presentations will understand us now. When there is a task to present your company or a project, you need to take all necessary pictures and videos and put them together as a whole work of art. We are sure that in such situations you have a lot of materials but need a good tool to make a full presentation as quickly as possible.
How to add videos together
At first you should collect all video materials that must be combined. It concerns not only presentations but making a movie or a clip ? etc.
Most of people use video editing software which should be downloaded and set up. It happens because such programs have a lot of options e.g.
So, a user can do a good deal of manipulations inside only one program. It is a good reason to try software instead of an online service. But! Who said that an online editor cannot do the same as a computer program but without consuming real storage on disk now? ?
Pixiko has developed an online video editor and knows how to combine multiple videos together and do other interesting and useful things with video files.
Let's get down to business…
Upload all your video files to the Editor. You can do it one after another or all files in aggregate.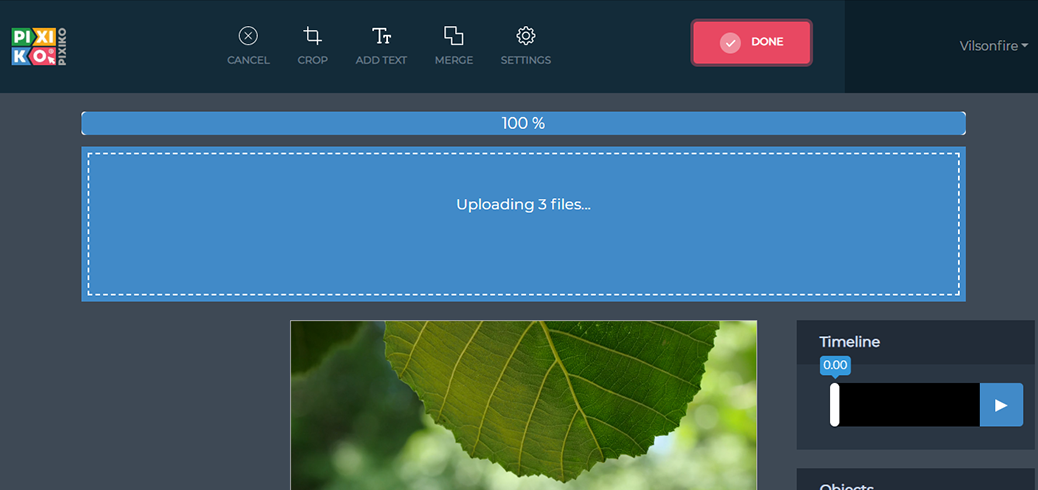 You can see a right area with all your files. There are all your objects which can be edited.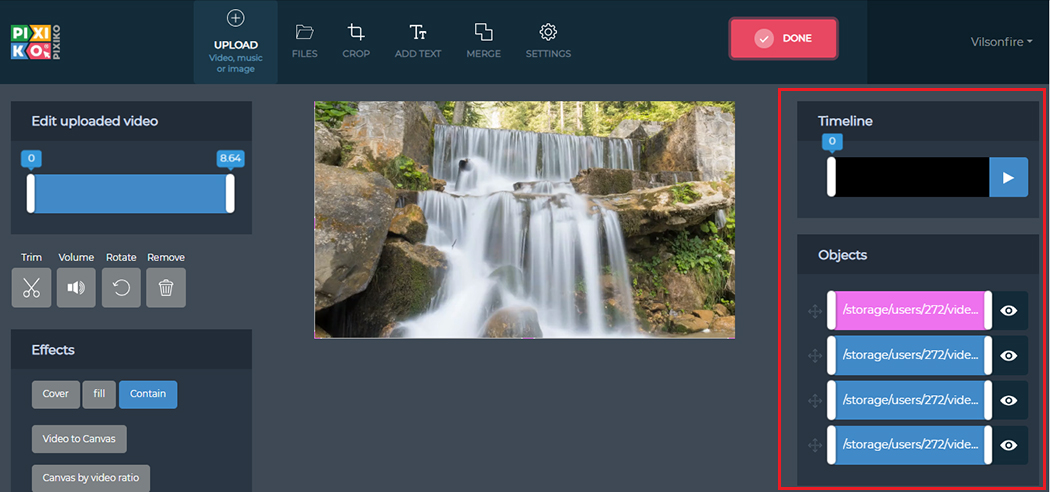 Do not worry about their order. It is possible to change it. If you are still interested in how to join two videos together, listen, or rather, continue reading …
One click on the button with the inscription "MERGE" and you have an ability to change the order of all videos.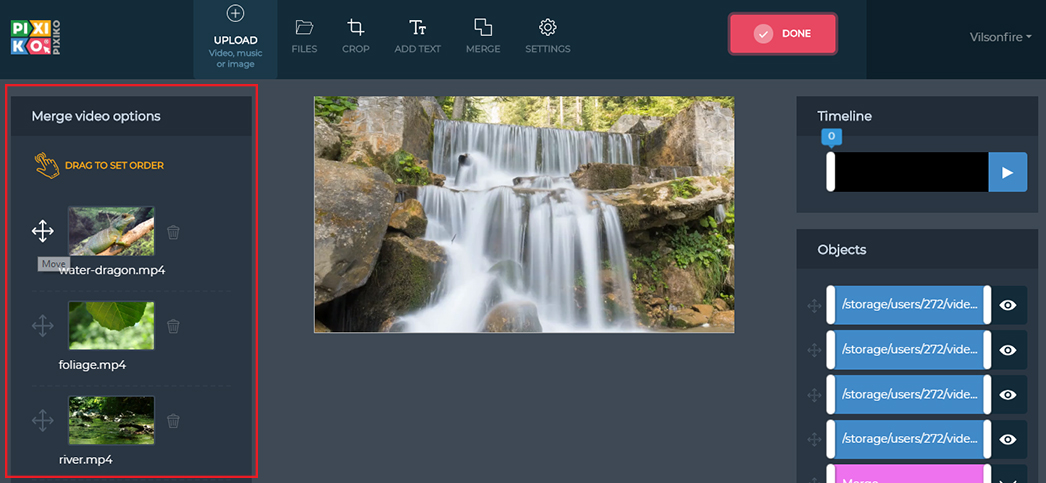 When the order is determined go down to the page and click on a red button with "Merge" below left.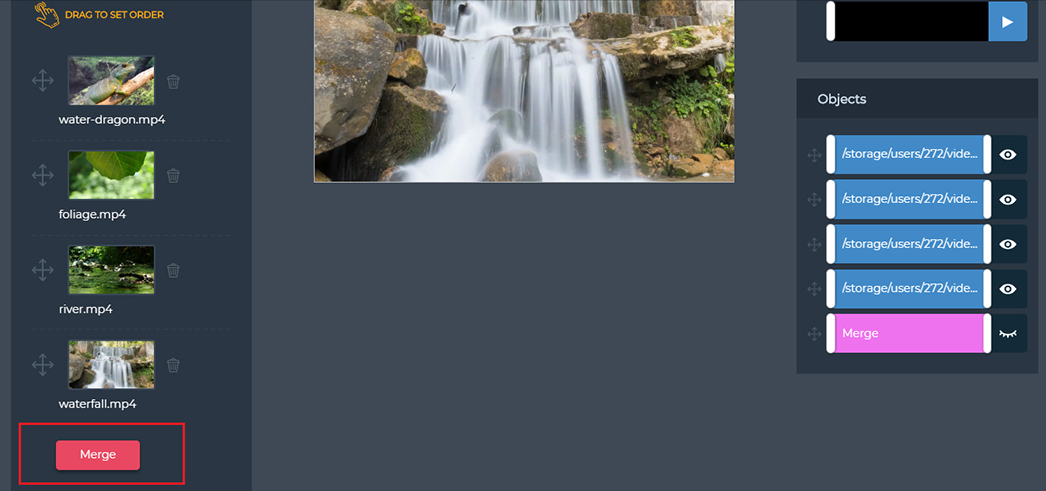 You will see how object timelines have changed.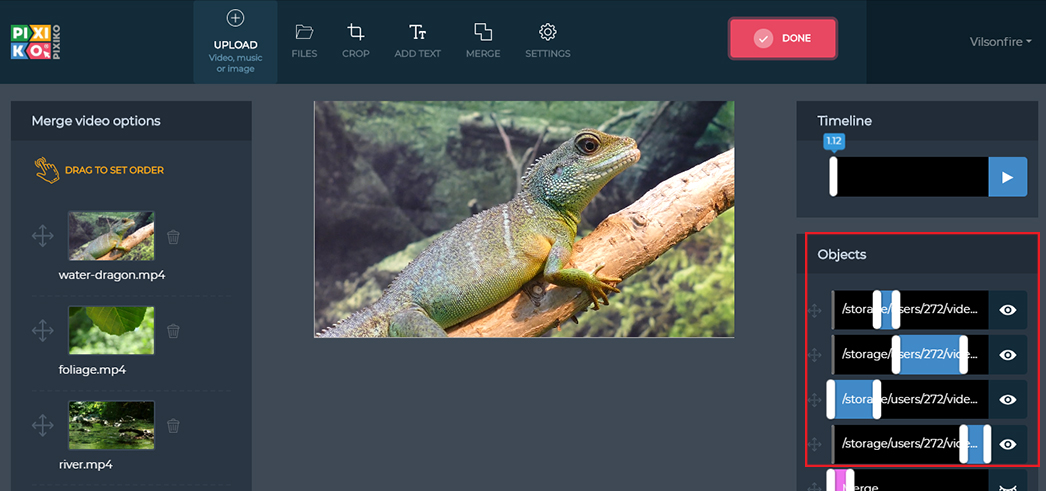 Finally, you get a big video with your files which play one after another. It is so-called hard cut (or standard cut) that connect the last frame of one and the beginning frame of the next.
If your question was only how to put videos together, finish your project, clicking on the "DONE" button. If you are still hungry and need more modifications, continue! Add subtitles, mark your file by a logo or another image, use music ? on the background etc.
Everyday Pixiko grows and develops. Follow us clicking on social media links below and be aware of new opportunities!