How to make a new video project
The Pixiko Editor welcomes all users including registered and unregistered ones. It's possible to make a new project even if you didn't sign in. Click on "New Project" on the header of the website and you will be transferred from any page to the Editor. There you can begin your own way of video editing. One click and you are close to creating awesome video content. However, you should know that you cannot save your project without registration. That's why we recommend signing up at first.
If you are ready to become a member of Pixiko world, just register. The "sign up" button is located at the right of the header.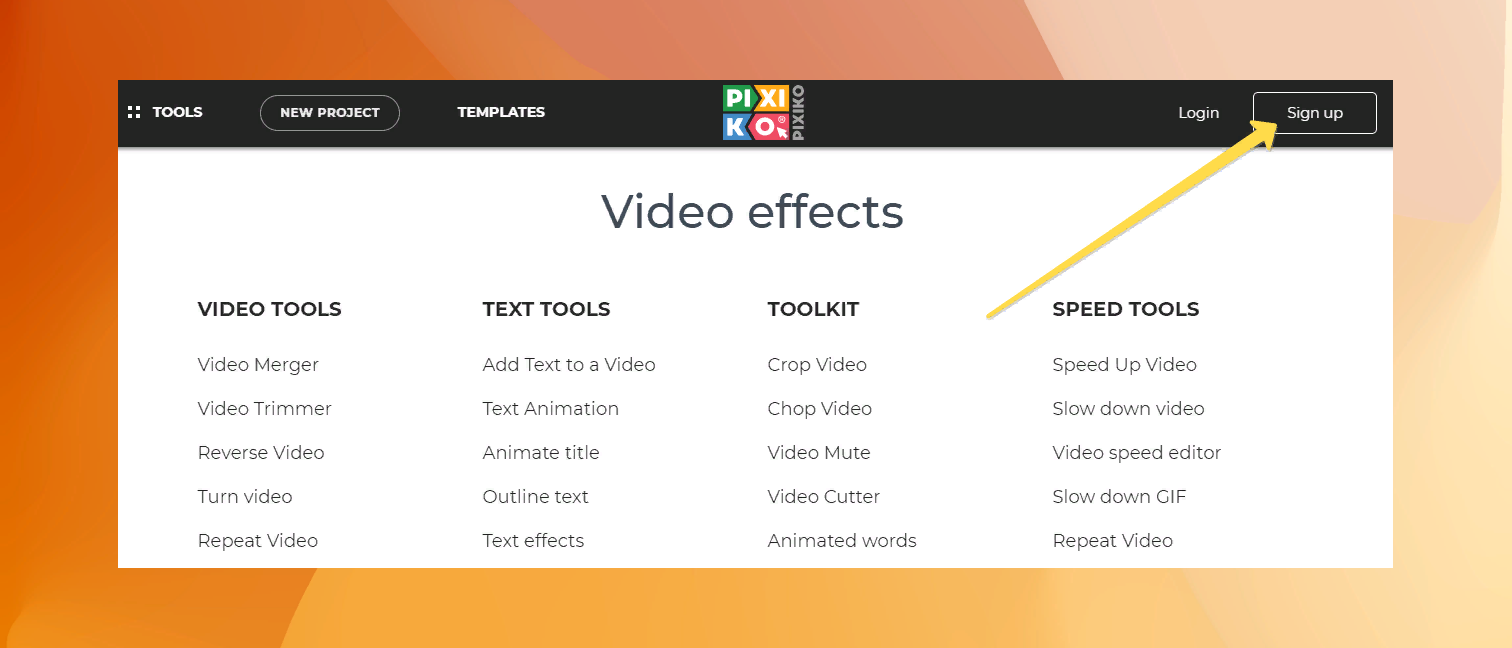 It's possible to register by e-mail, Google account of FB. After that you will be able to save your project even if it's not ready and every project will be sent to your e-mail after generation. So, log in before starting a new project in order to save your cool video and be able to edit it at any time.
If you are ready to start and decided about registration (or missed that step), let's make a new project. Just after transferring to the editor, you will see a screen which offers to upload a file. You can do it clicking on it or drag-and-drop your file. There is also an opportunity to use Dropbox or Google Drive if your files are on these platforms.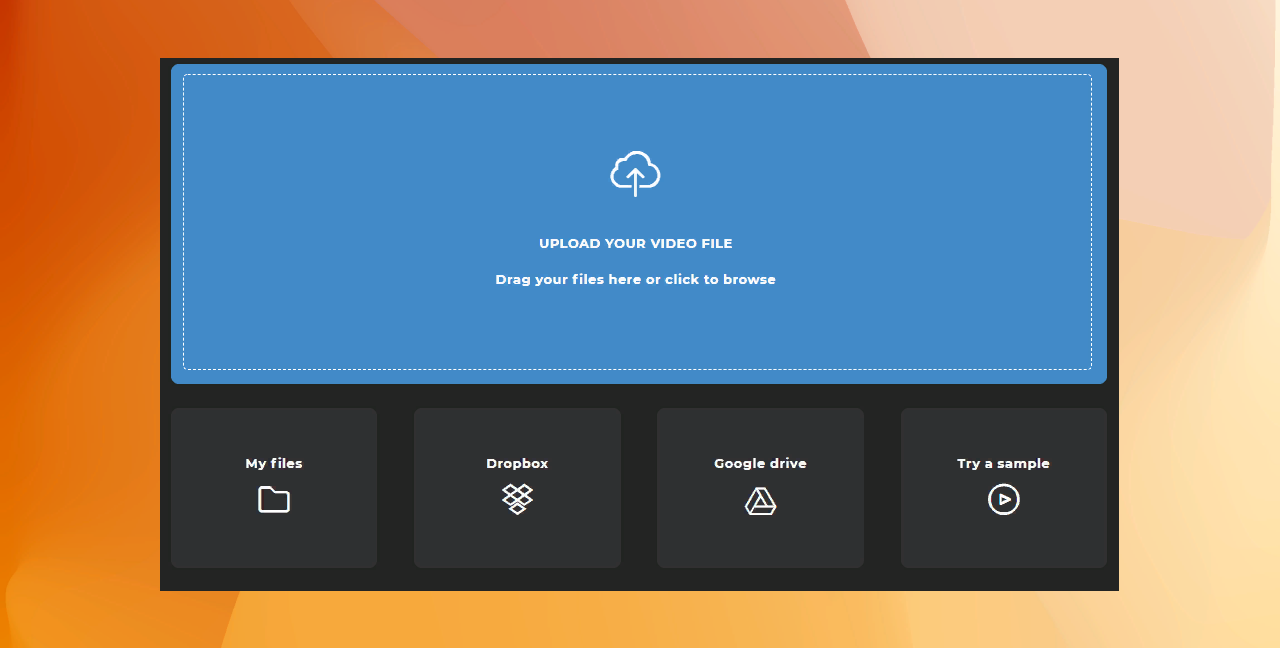 New users can try a sample in order to learn how it works without any uploading. Those users, who have already made smth, can choose uploaded files. All of them are located in "My Files".
The second step is choosing a canvas size. You can make your video 1:1 or 16:9 for YouTube etc. If it is important not to change aspect ratio, just click on "Original".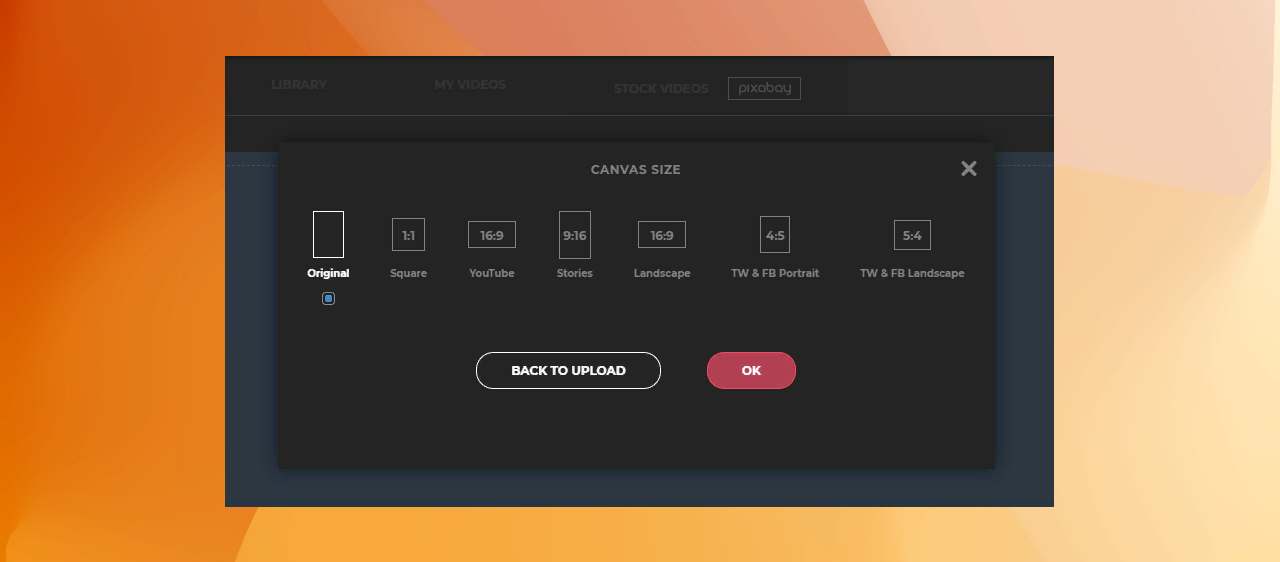 After that, you will be inside the editor together with a video file. Click on it and you will see the options at the right. You can also upload an image, an audio file or one more video from your computer, Dropbox, Google Drive or from Pixabay library.
Do everything you can e.g. trim, loop, add text and music, give effects and so on. When you are ready to stop, click on the "Render" button and your first project will begin rendering. You will find your result in your account. Moreover, it will be sent to your e-mail.
Let's create something cool together!