Glitch Effect
Glitch effect to videos, images, GIFs or transitions 🤩
Overlay or background based. Online, fast and free!
How to make glitch video effects
1) Upload video, picture or GIF 👉 2) Click on Glitch filter 👉 3) Choose time period 👉 4) Start rendering
And Pixiko Glitcher makes stylish content for TikTok, Instagram or Youtube
To make the quality of a video worse is a strange decision. But, to tell the truth, there is something interesting as vintage effect or rain effect. We are talking about a glitch effect which adds noise to a clip.
There are waves〰, strips, inverted colors on a video. It looks like you are watching TV and the signal is getting lost. The glitch effect imitates bad signal and content of your video becomes harder to see. You could also see this effect in video games. If you want to use the glitch effect for your video, photo, GIF or transitions welcome to Pixiko Glitcher!
We are sure you will be able to attract many viewers. Such a vintage video will be popular among your followers on social networks lie TikTok, Instagram, Facebook, Twitter. You can also upload it on the YouTube channel and show everyone. People like unusual content. A video with glitch filter can become a trap for other viewers who may become your followers?
And, of course, you can fastly create really stunning intros for all of your content just using combination of Pixiko Glitcher and Intro Maker. Just upload your logo, add Glitch filter and your tagline (with transition effects) and your awesome intro is ready!
And the same 👆 mechanic you can use to create animated branding with Pixiko Animated Logo Maker.
What is it used for?
A video with glitch effect to imitate TV stream.
A video as if it is a video game.
To create animated logo or amazing intros via 1 click!
A vintage video for posting on an account page or a community on Instagram, Facebook etc.
Cool content for social network stories.
An unusual clip for YouTube channel.
The glitch effect for your video for free!
Watch this video tutorial
Frequently Asked Questions
Choose a necessary object in order to apply the Glitch effect to a video or an image. Use the menu with "Graphic effects" and click on one glitch effect which you like.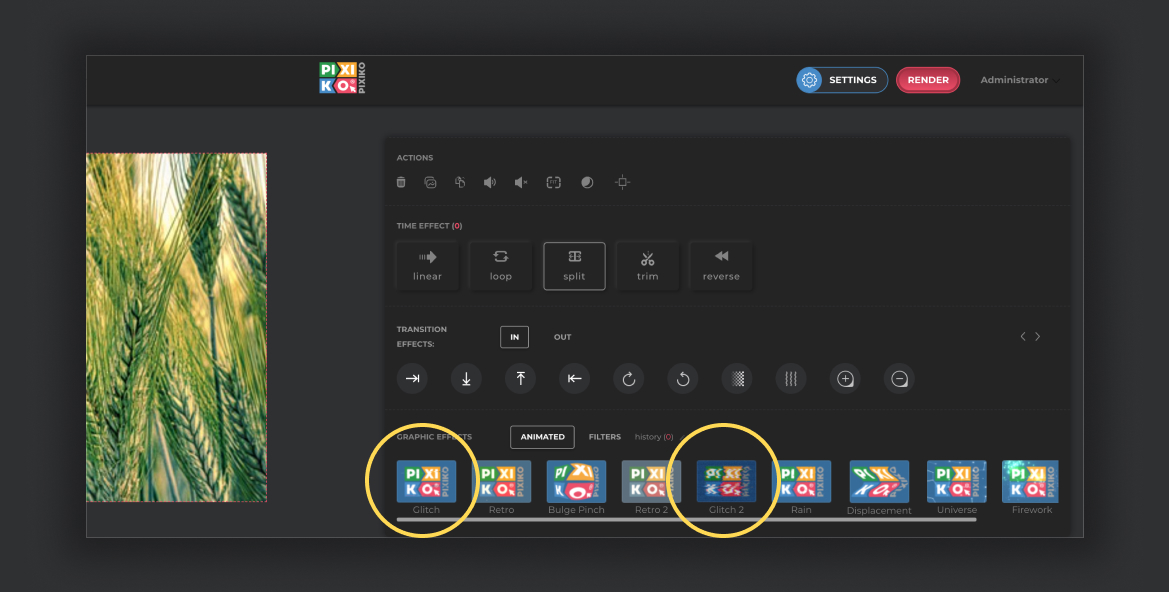 Then, choose a period of time of your video where the glitch effect should be applied or use it for the whole video. Click on "Apply".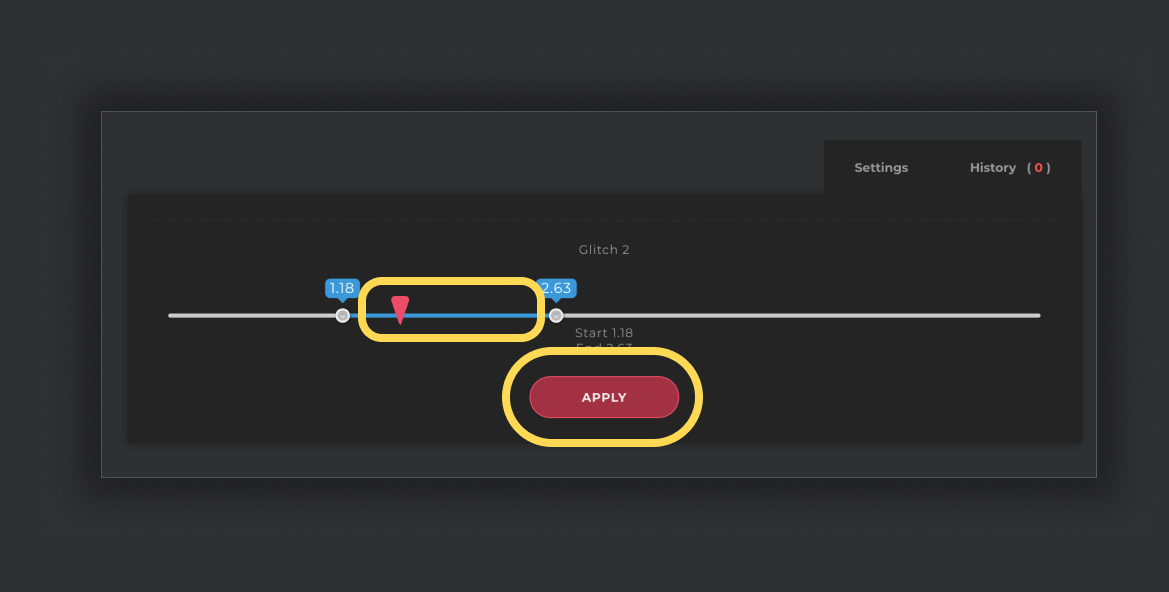 One of the best opportunities of our editor is that you can apply any effect not only to the whole video but to a necessary period of the video.
Open the settings of the Glitch effect and choose a period of time, then click on "Apply".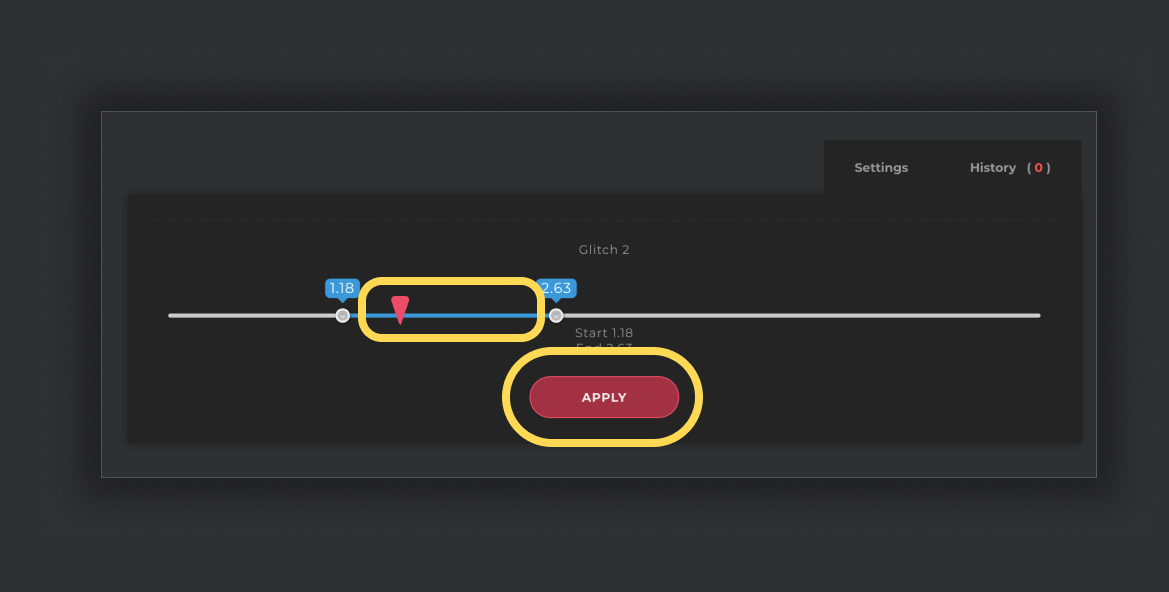 Certainly, you can use a lot of effects at the same time. They could be Graphic effects or Transition ones. Play with different effects and create interesting videos combining many effects.
You can speed up the process of generation if you buy the subscription. The subscription will give you an opportunity for a priority queue. Such a turn is intended for users who have bought the subscription.
The generation speed depends on the size and length of your project and your turn among other users at the moment. Generation of short videos can take about a minute. As for long projects, they can take more time. The more users generate videos the more time is necessary for generation.