Video Combiner
Make a new one video from a pieces online & free
How to combine videos online
Online Editor merges your video and helps to make a big film
Unite videos' hearts!
There are two lonely videos which really want to be together. You know it and have a great desire to help them. Pixiko also can't stand when someone or something cannot be together for no apparent reason. That is why we have developed a special Tool which can joint two (and even more!) videos together.
Several videos can be combined if you use our Editor. It can be a real movie with different scenes or just funny footage but it will be enjoyable by all means. Making a full-length film is very easy now. Pixiko offers you to try the Video Combiner that merges wanted episodes very quickly and online.
Just drag and drop your videos you'd like to put together, set necessary total length of the whole clip. In such a way you will not cut your videos and save their original length. Choose necessary parts of your videos with the help of timelines and put them one after another. Check it! If everything is good, click on "Done". If no, continue funny editing. You may also use other settings such as Add text, Crop video etc. Pause a bit ⏸, think a little and decide.
Remember! You shouldn't install any program to your computer, everything you can do online.
What is it used for?
Sharing on Facebook, Instagram, YouTube.
Making tutorial or training video that also can be posted on social networks or websites.
Making video presentations of your company.
Even making a full-length film.
Combine videos for free!
Watch this video tutorial
Frequently Asked Questions
You can use videos of different dimensions inside one project. In any way, if you want to combine two videos one after another, we recommend you to fit them to the canvas size for the best result.
That is, if your video is not suitable for the canvas size, you can crop it.
Move the red frame of your video or image to set necessary ratios e.g. square: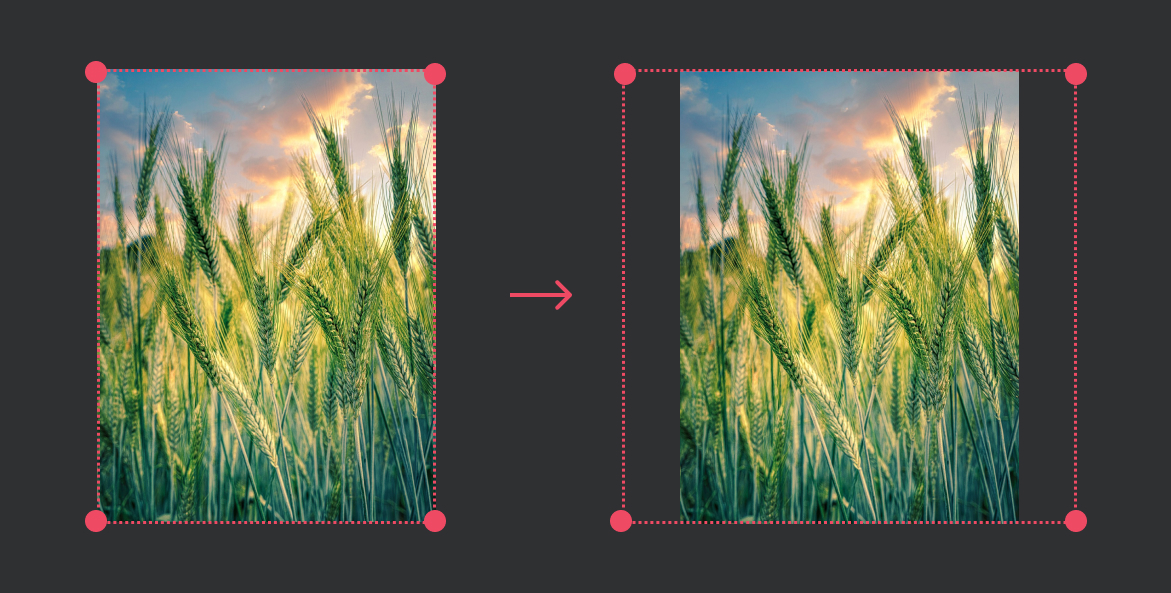 Use the "Actions" menu and choose the "Fit" tool and then "Cover" one.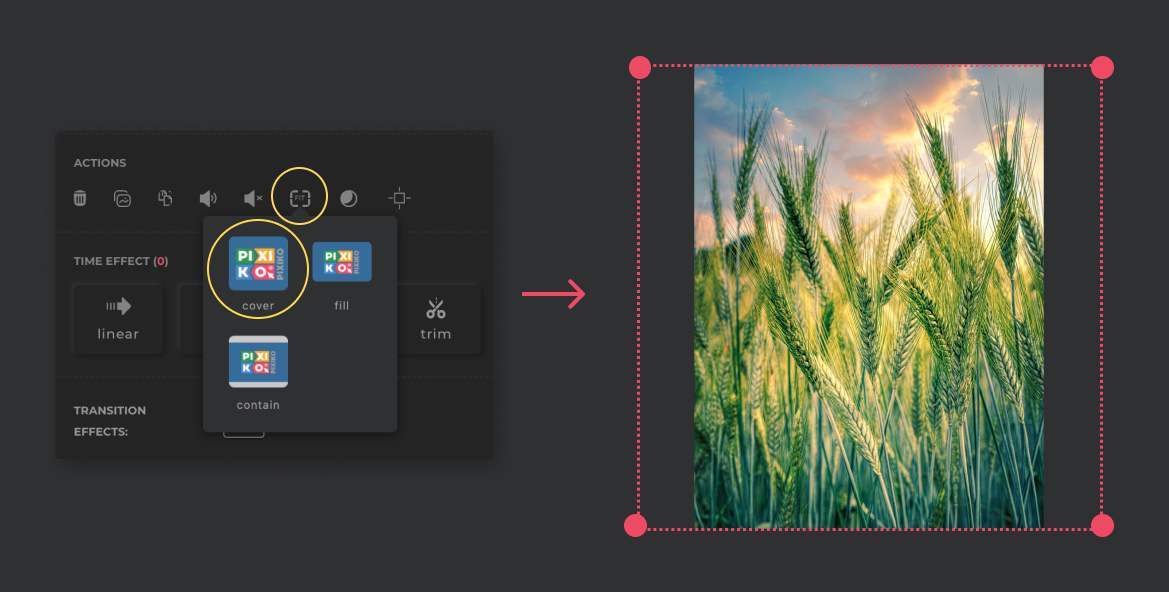 Your video will have the form of the red frame.
Upload your video to the Editor, choose the "Add text" tool in the upper menu in order to add headlines to your video.
You will see a new window on the right where you can type your text. Here you can also change a font, color and add different effects.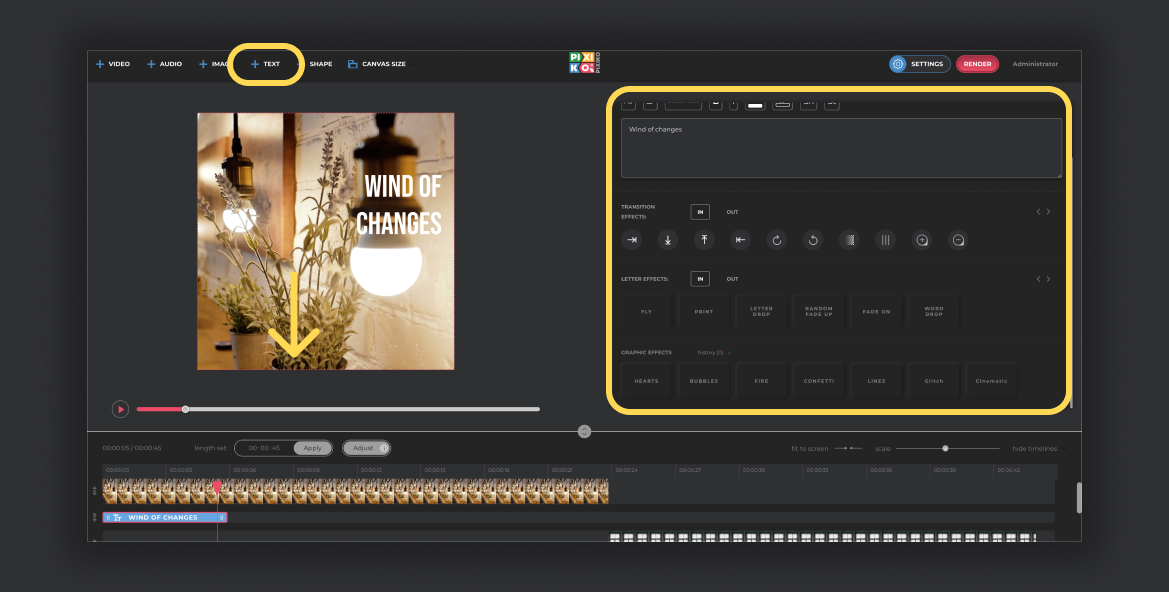 You can speed up the process of generation if you buy the subscription. The subscription will give you an opportunity for a priority queue. Such a turn is intended for users who have bought the subscription.
The generation speed depends on the size and length of your project and your turn among other users at the moment. Generation of short videos can take about a minute. As for long projects, they can take more time. The more users generate videos the more time is necessary for generation.