How to speed up video generation
After making a video project in Pixiko Editor every user faces video generation. It means that all used ingredients 🍅 🥒 🥬 🧅(files, texts, effects etc.) become a salad 🥗, oops… a whole video file 🎞 (MP4). So, video generation combines everything you used in your project and needs a certain period of time for it.
What does generation speed depend on?
First of all, video generation speed depends on a size of your project. If it has a lot of files and they are heavy (many tens of MB), rendering is quite slow.
Mostly, if a video is not large, generation takes about 2 - 5 min. Longer videos claim more time especially if it is of very high quality. Sometimes, it takes even several hours. However, you shouldn't keep the generation page open, cause your video will be sent to your e-mail address after finishing (if you are registered and logged in). Drink a cup of coffee ☕, go for a walk or sleep a bit 💤. Pixiko will generate your video without your help.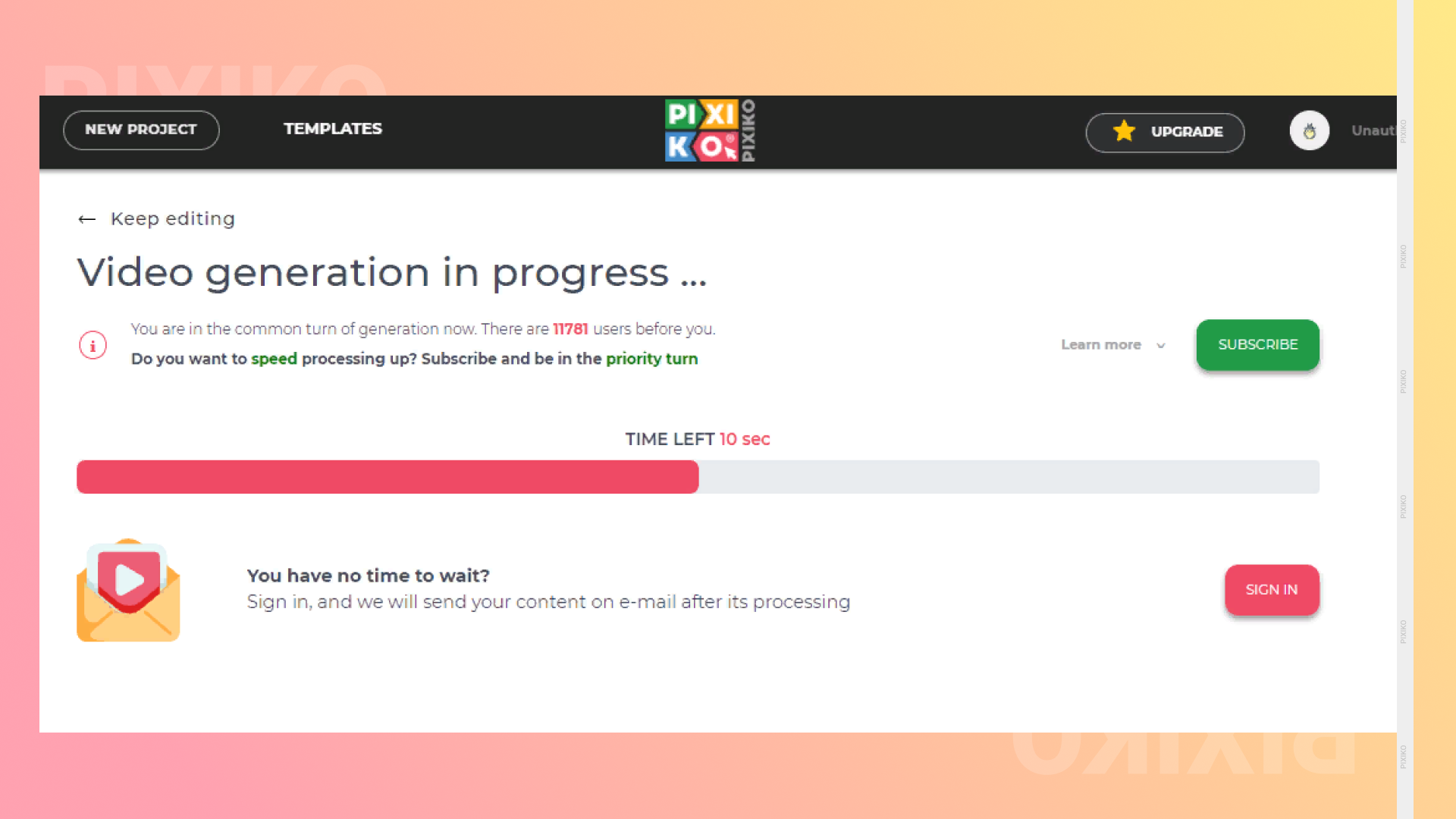 The second reason is a number of projects which were made by other users before you. So, there is a queue and it's necessary to wait for your turn.
There is a good way for you to speed up video generation. The subscription solves this problem. You will be in a priority queue with the subscription. Look 👀
We have written about our price earlier. It really saves time and gives more opportunities. See yourself!