How to post a GIF on Instagram?
So, let's break the ice! ⛏ What is the theme of our talk today? Hmmm.... Oh! Yes! Social networks! Are you tired of them yet? Of course not! How it possible to get tired of watching videos or GIFs about cats ? , photos of instagrammers or the opportunity to show something new from your life? It can be your video blog or funny Instagram vines. How to make them perfect before posting on your Instagram account?
How to share GIFs on Instagram?
You can share your GIFs through usual Insta post or in your story. Everything can be made by this famous app on your mobile device. If you have an interesting GIF, don't be hurry with posting.
As a first step you should take your GIF and decide how are you going to upgrade it. Do you want to show your GIF to people? Of course, the easiest way is to share it on Facebook or Instagram. But here's the problem – a raw GIF is incorrect for social networks. Don't worry, Pixiko is always with you.
What formats are there?
There are many kinds of video. But we offer you the best – MP4. Almost all players and web-platforms like MP4 and Instagram is not an exception. If you have a GIF file and want to use it in your post, also go to our Editor and make any changes with your file.
What is the best property of GIF? That is an animated picture, it has a small size and, therefore, can be played even the Internet connection is very bad. It's a perfect way to answer your friend with your emotion concerning his criticism about your new Instagram post. Edit your GIF file and get an MP4 one or use our Video Converter if you need in other format.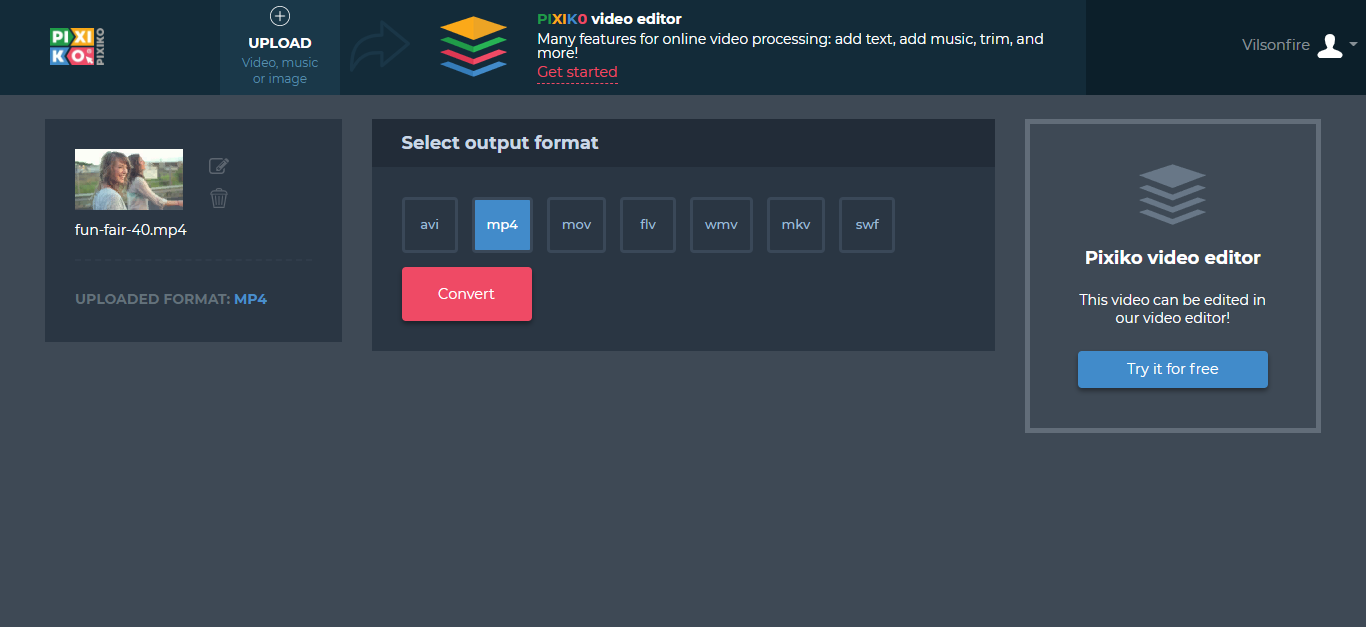 How to crop a GIF?
There are special formats that are convenient to upload to your account, for example, on Instagram. You can crop the file in 9:16 aspect ratio - it's perfect for stories or a 1:1 format which is very suitable for a usual Insta post. It is very easy to do. Upload a file to the workspace, click on the "Crop" button and correct the video/gif as you want. Don't forget to save, using the "Apply" button! And then, click "Done". Now it is possible to post GIF.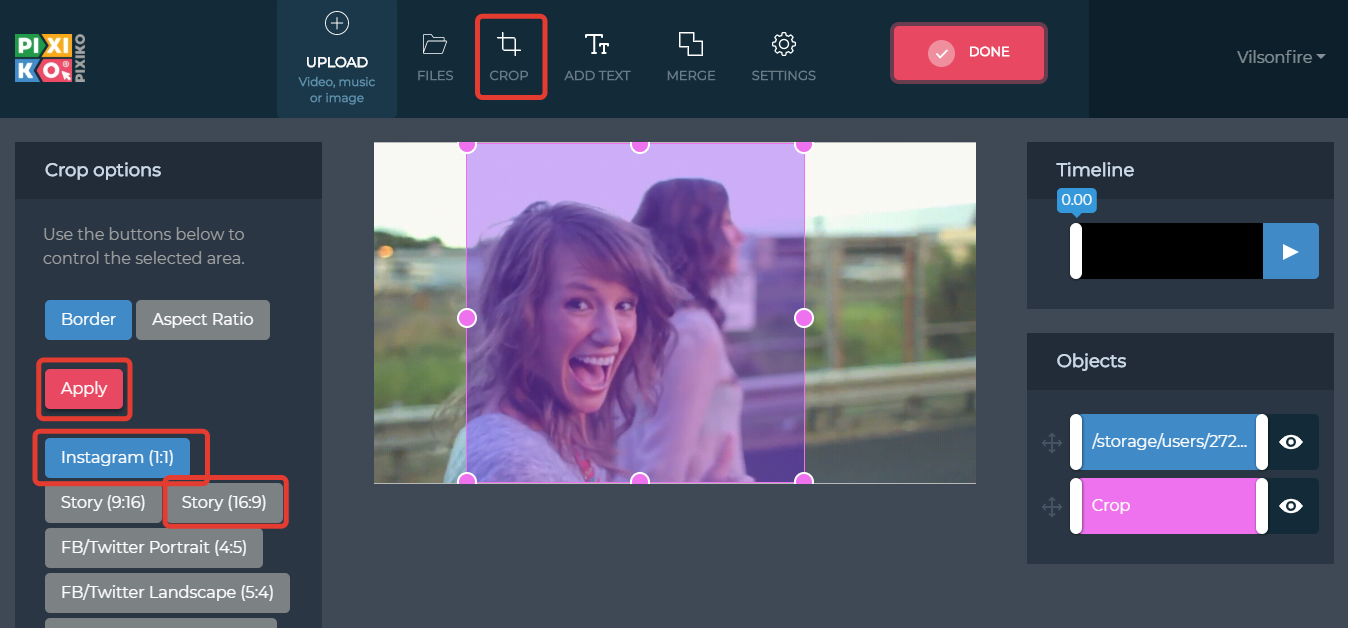 How to add text to a GIF?
In addition, you can use the Tool which allows to add text to your GIF. It can be a description or just a one phrase concerning the situation.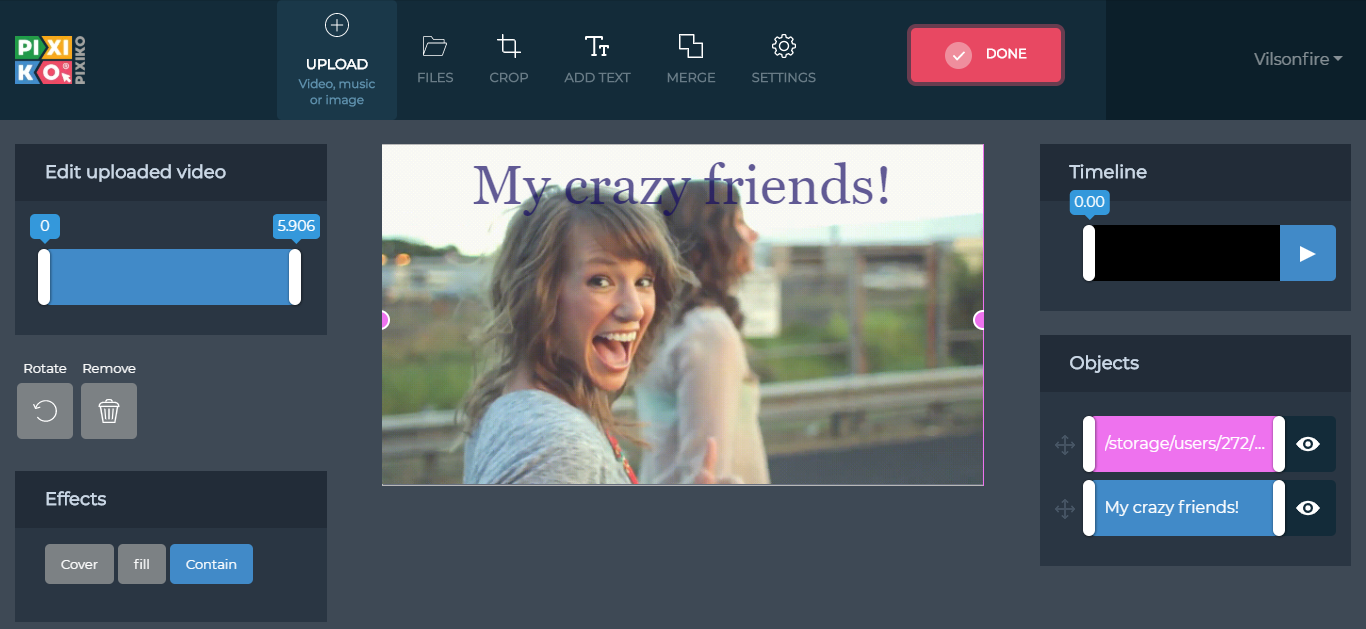 There is everything to make your stories more pleased for subscribers! You should just upload the file, edit it and click "Done" at the end. Save it. Ready!
Only when your GIF will be completely upgraded, upload it to your mobile device. Then, go to Instagram through the app and post your work of art in a story or just like a usual 1:1 post.