MP4 trimmer to get rid of useless parts
So, you finally run a business and put together a young ambitious team. But you notice that something is wrong. Your employees can't work well together and efficiency of labour is almost at zero. What to do? There is a great idea – team building! It can be a joint trip, training or simple offhand communication. Team building helps to understand each other and establish the working process. And it can be more effective, if you shoot a video that you will watch, analyze errors and look closely at your employees. You can shoot it on any device and record video in MP4 format. And it would be easier if you edit the video directly online! It is simple because you have Pixiko for that!
How to trim mp4 videos?
You can upload a long video recording of the training to the Editor and choose the places that you would like to show your employees.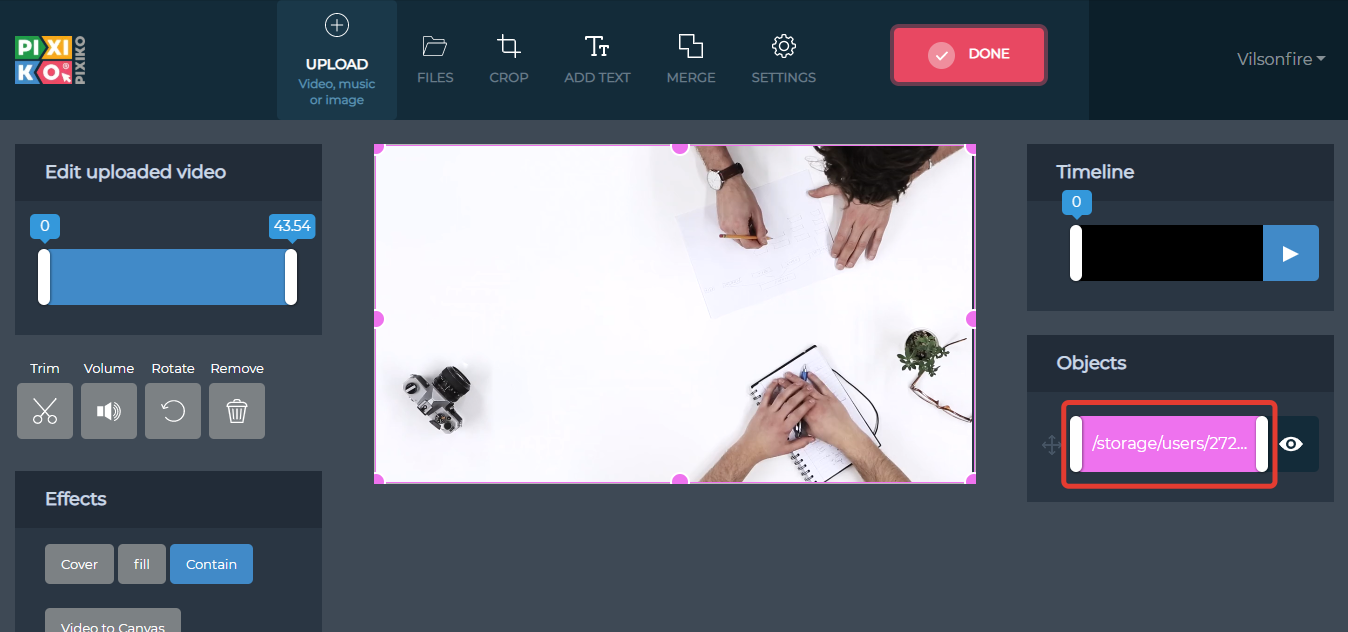 For example, it can be fragment where you saw an error in communication or some positive moment which melted the ice between your managers.
Click on the "Trim" button.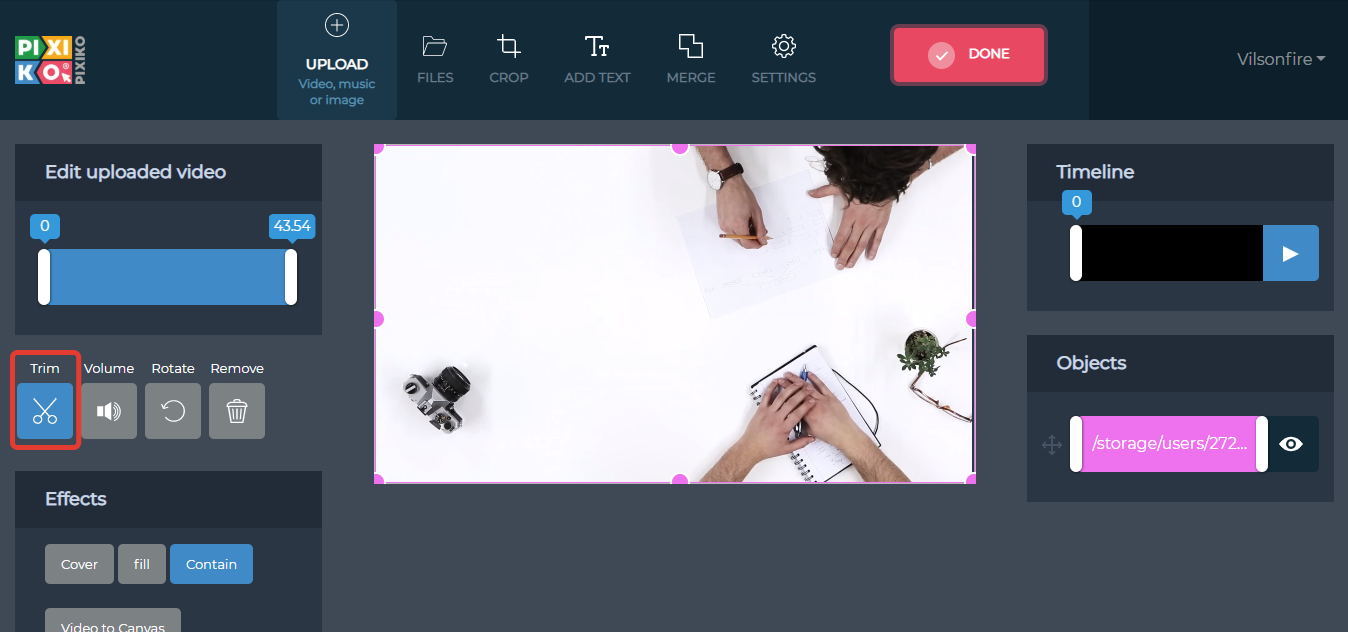 Then, choose the necessary fragment and trim it with help of only one button.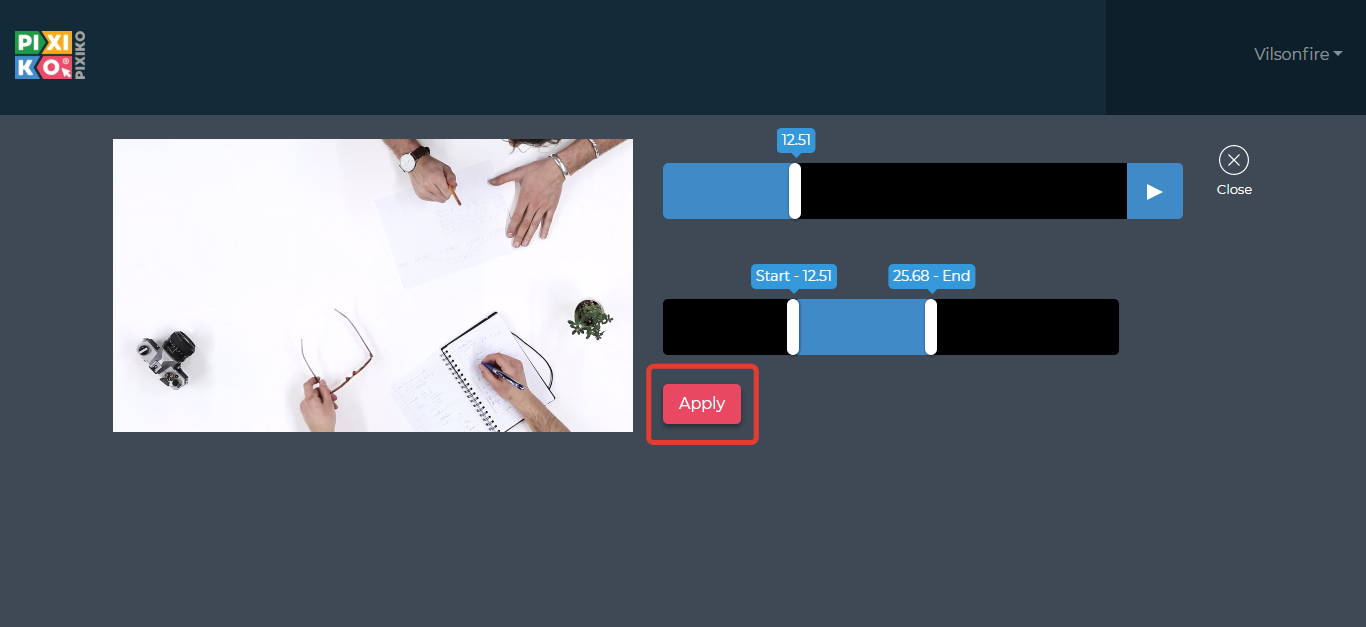 Now you can save the video pieces by clicking on "Done" and show them to your employees.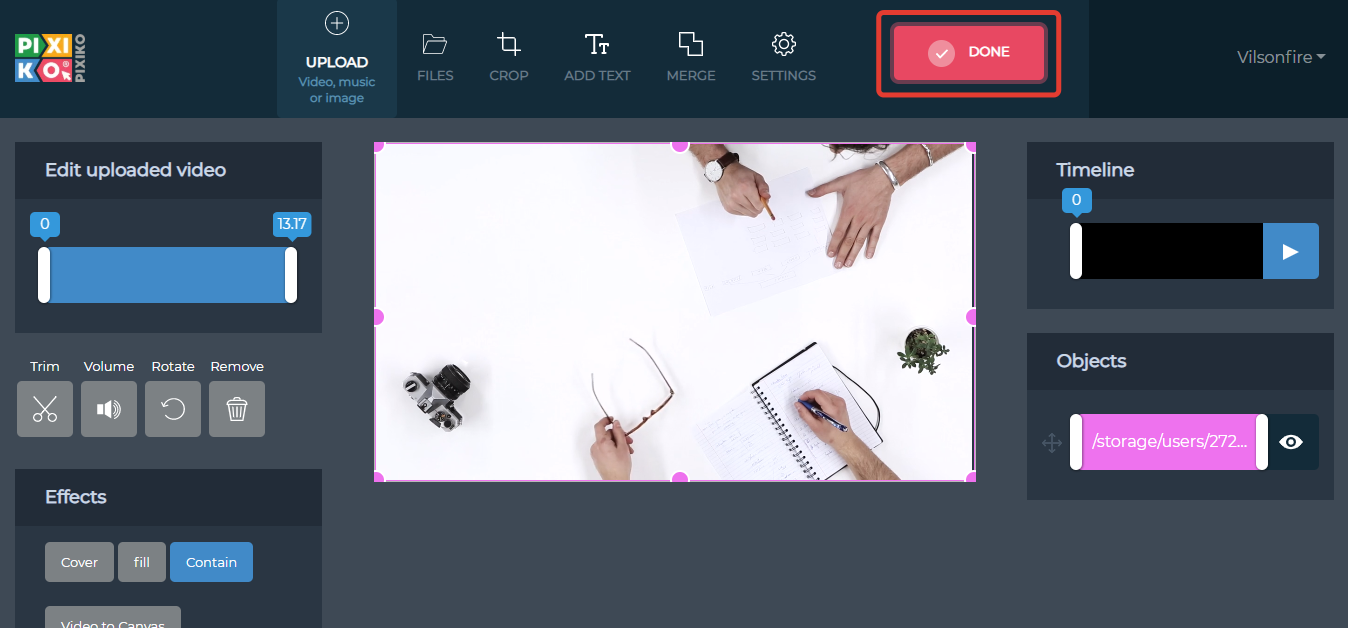 They will be able to understand each other better and work together well.
Do not worry and watch as your close-knit team successfully goes to your goal. Meanwhile, you can create new ways to increase the productivity of your team. And Pixiko always is happy to help you to realize the most daring ideas for business!