MP4 Cutter to show only significant moments
So, you have bought a new DVR for your car. An accident had happened on the first day after using it. Suddenly, the car drove from a turning and crushed your mirror. Of course, the driver claims that he is not guilty. But you know who's right. Unfortunately, the police and insurance company doubt the truth of your words. Recording of your trip will help. But duration is a few hours. You had been driving for a long time. What to do? It's simple. You should cut off the necessary fragment. However you think that you face a problem again. You don't have a video maker. No problem. You can use Pixiko.
How to cut mp4 videos?
You can easily cut off the necessary fragment online. Pixiko is a universal assistant for edition of videos of any formats. If the format of your video is MP4, you can cut it. You can also trim videos of other format and get MP4 after generation.
You need to choose the video, upload it to the Editor.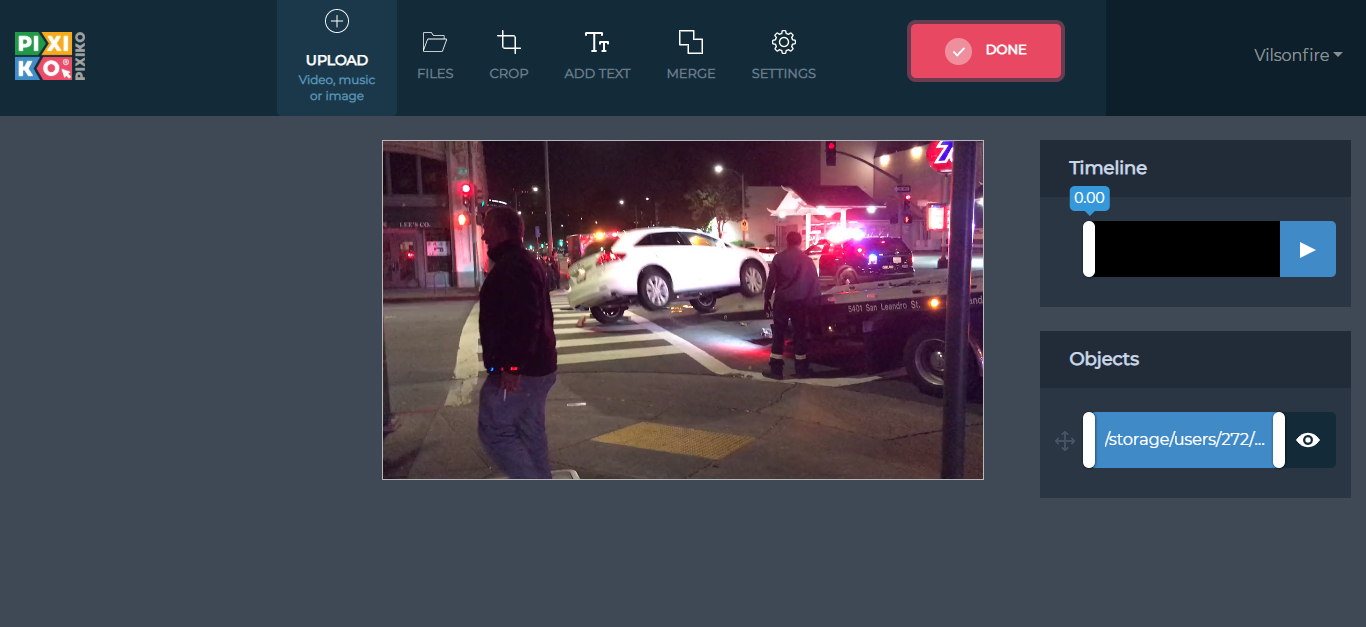 Find the part what you want to cut, and use the Trim tool.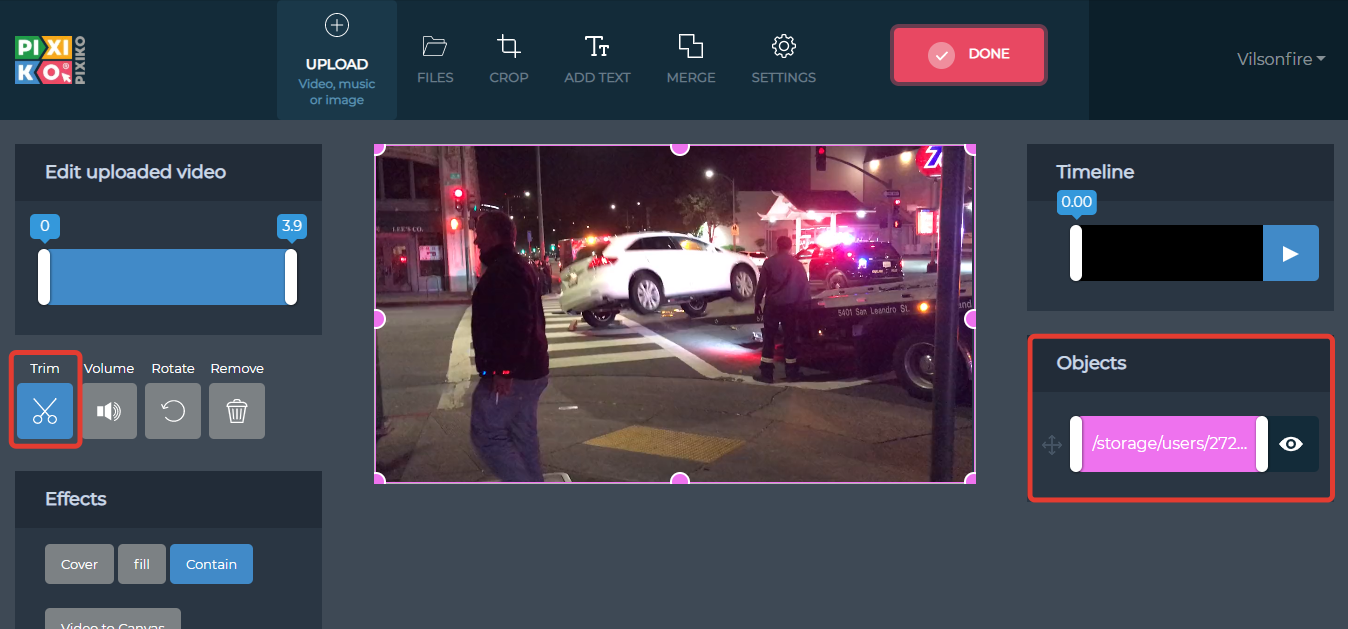 Now click "Apply".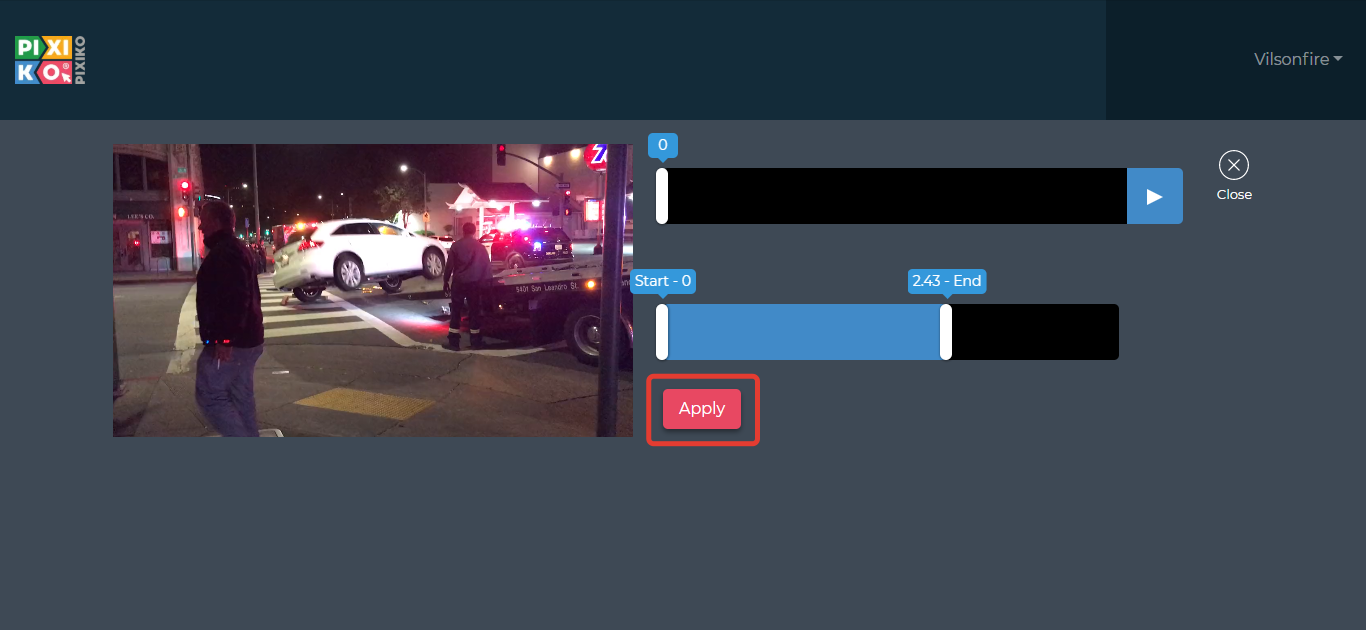 Then save your video by clicking "Done". You video will be in the MP4 format.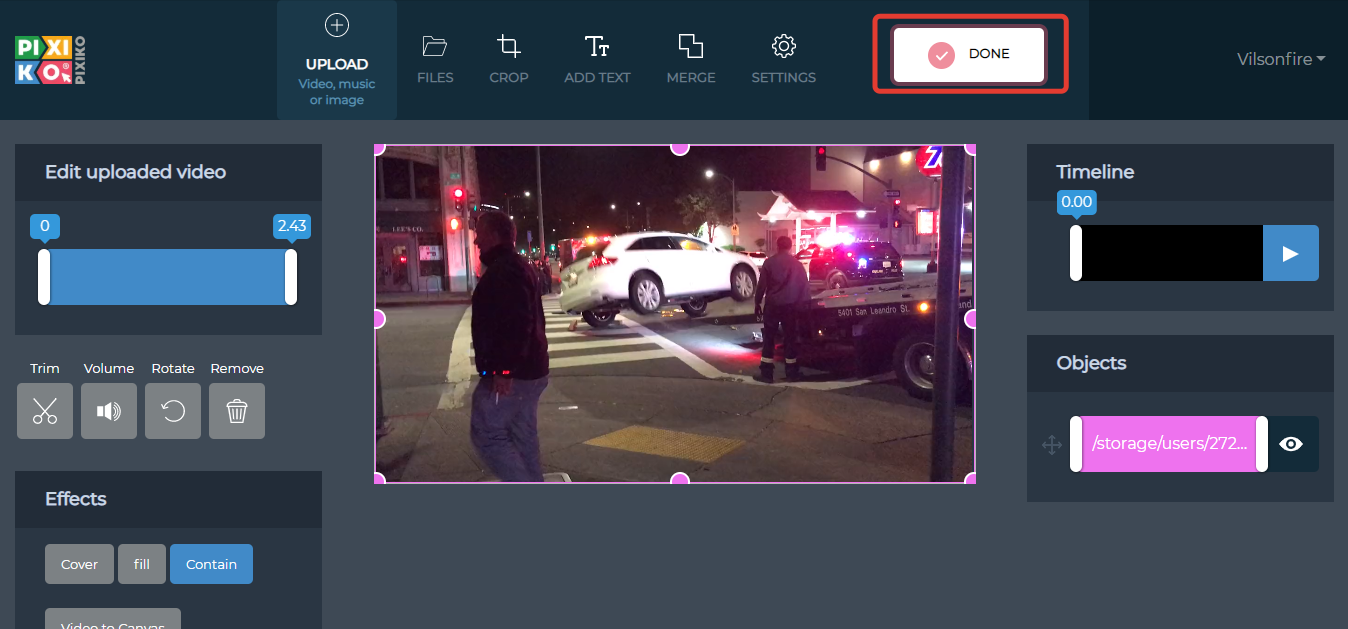 Now you have a small fragment where there is the evidence of your innocence . You can give this video to the insurance company and wait for reparation of damages.
It is very convenient because you can cut any piece of video from the DVR for any purpose. It could be some funny moment on the road or a really serious accident. You can solve any problems with your videos with Pixiko, even the most serious ones.