Loop Video
Funny video with boomerang effect 🌌 🌌 🌌
How to make a loop video online
You must know that looped videos are very popular on the Internet just because you often see and watch them. The reason is simple: a short video clip evokes more emotion than a static image or photo. The short duration allows you to concentrate on the essence of what is happening in the frame. Do you want to include this format into your content? This article will show you how to make a video loop with or without sound with the use of Pixiko online video maker.
Why is this format so good? First, it is short (3-10 seconds on average). This is a huge plus in comparison even with one-minute videos. We mean that it is much more convenient and profitable for the viewer, because no one wants to watch long videos. Secondly, the size and duration ensures the download and playback speed on any device. So, a looped video is also more convenient to some extent.
How to loop a video in our video editor Pixiko? Download the original video, cut out the necessary fragment, loop, add text and graphic effects and music to it, if necessary. Sound adding and editing is also possible with Pixiko editor. Have finishing, you may share the video via all popular social networks with its any size and resolution.
What it is used for:
for Stories (Instagram), Facebook, TikTok design and posting some content;
to create advertising banners on sites (due to their small size, they will load quickly, and the site will work more stable);
to create a wide variety of video memes that you can use both on your own and for your YouTube videos to entertain the audience. This is a very good tip that will win over viewers to you;
such videos may be also attached to e-mails for mailing lists for your current or future customers. It can be some info about sales and special offers or something more specific.
Watch this video tutorial
Frequently Asked Questions
First, upload your video to the Editor and use the "Loop" tool which is located in the "Time effects" menu.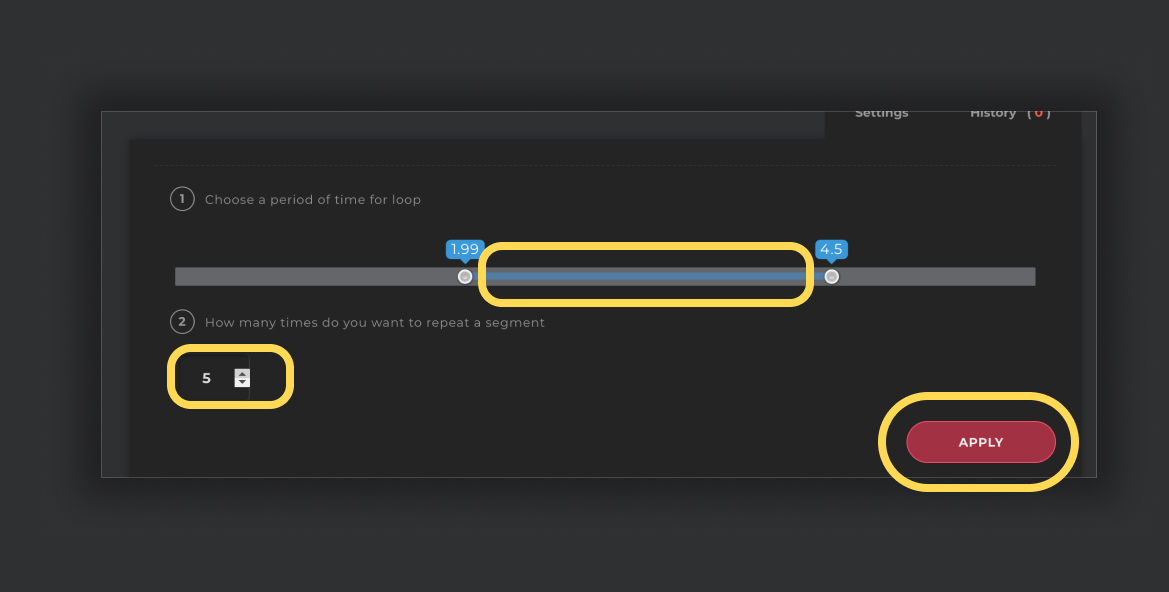 You can choose a period of time of your video where the effect should be applied or use it for the whole video.Open the settings of the Loop effect and choose a period of time. Assign how many times that period should be repeated.
As you increase loops, the duration of the video will increase too. If the video is too long, use the "Trim" tool to get the desired length.
Save changes by clicking on "Apply".
You can increase the length of your video by the "Loop" effect. Upload your video to the Editor and choose the "Loop" tool in the "Time effects" menu. Assign how many times a chosen period of time should be repeated. The more often it repeats, the longer your final video is.
Pay attention that you can apply the "Loop" effect not only to the whole video but to a certain period of time too.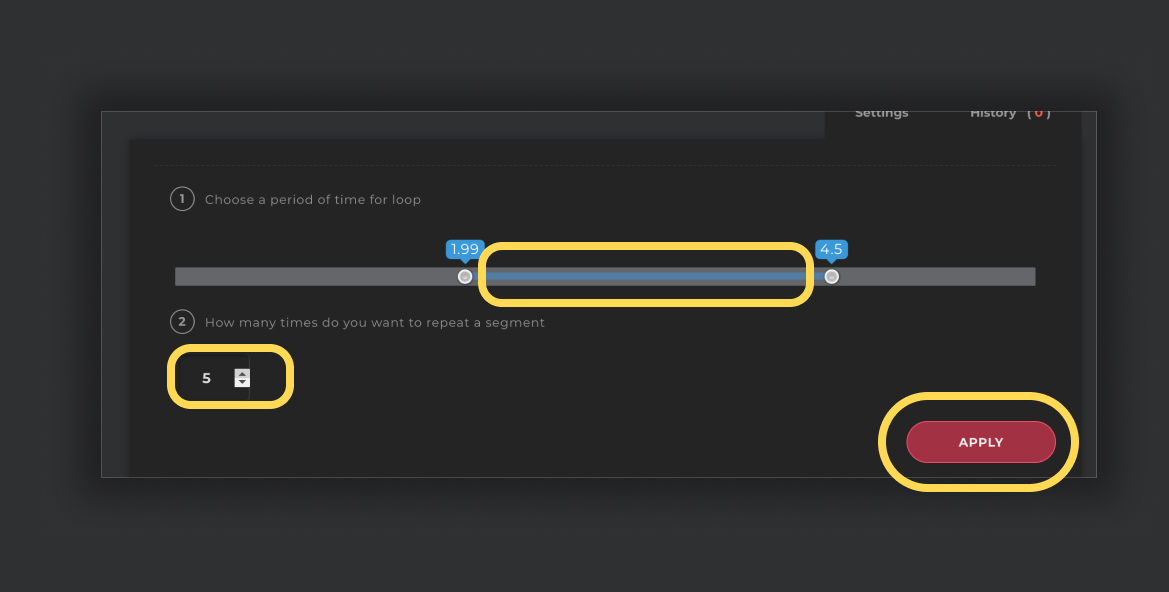 You can speed up the process of generation if you buy the subscription. The subscription will give you an opportunity for a priority queue. Such a turn is intended for users who have bought the subscription.
The generation speed depends on the size and length of your project and your turn among other users at the moment. Generation of short videos can take about a minute. As for long projects, they can take more time. The more users generate videos the more time is necessary for generation.