Youtube video cutter to your marvellous moments
There are thousands of viewed videos on YouTube. There are hundreds of hours spent at the computer. Oh, how it is typical! YouTube is the most popular service to watch videos. It has everything what you are interested in: funny videos, educational videos, romantic videos. Of course, you want to share what you like. How to do it if the video format is not suitable for social networks? It is easy. You have Pixiko, and that means you have no problem with video editing. Pixiko will find the solution!
How to cut a youtube video?
So, you have watched the video and saw two tortoises. It's just an absolute delight! Of course, you want to show it to your friends. And the easiest way is to upload a video to Instagram or FB. But the full video is very long and no one will look through to the right moment and will not understand why you have posted this video. No problem. You can simply cut the needed fragment and publish it on your account.
You should download a video from the YouTube channel in order to cut it.
Now, open Pixiko and upload the footage to the Editor.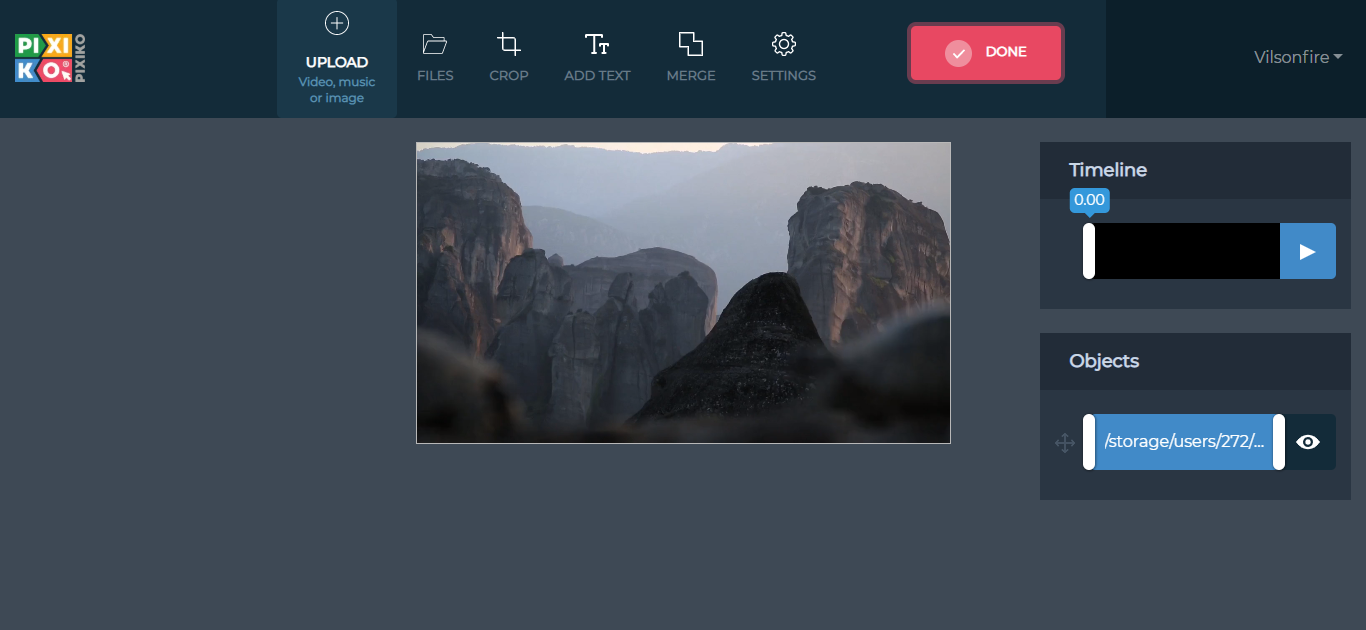 Activate a timeline at the right and click on the "Trim" button.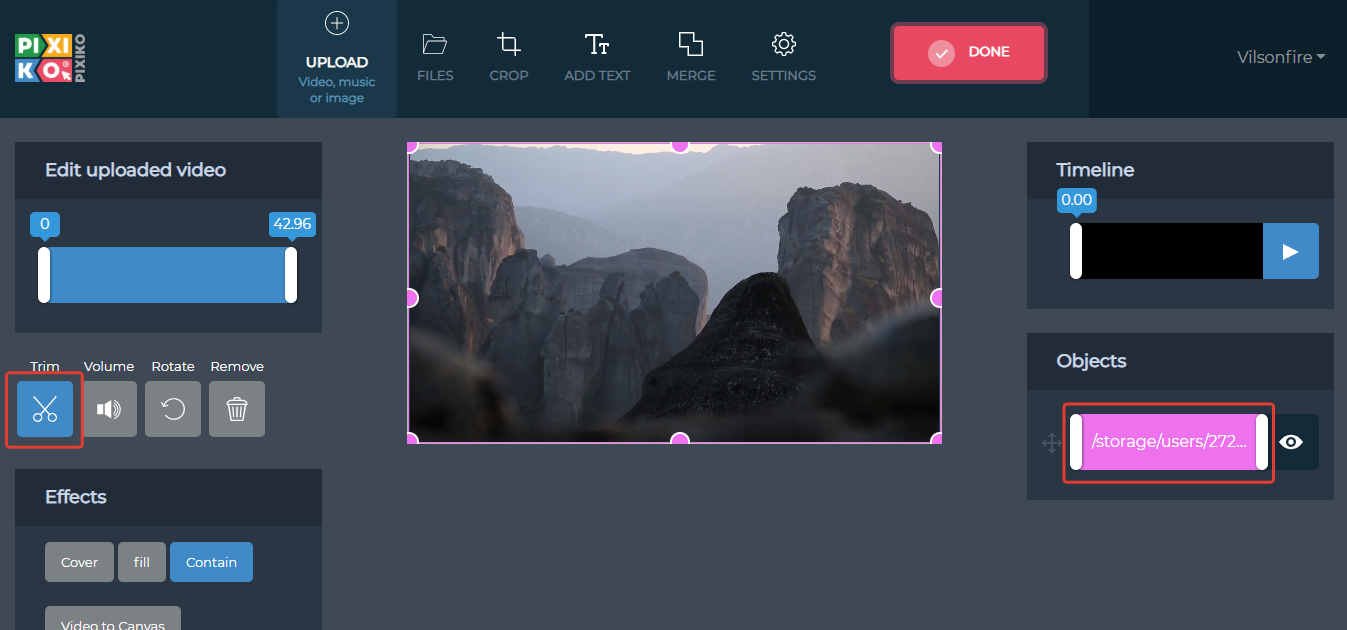 Find the right moment and set the length of the fragment. Push "Apply" inside this tool.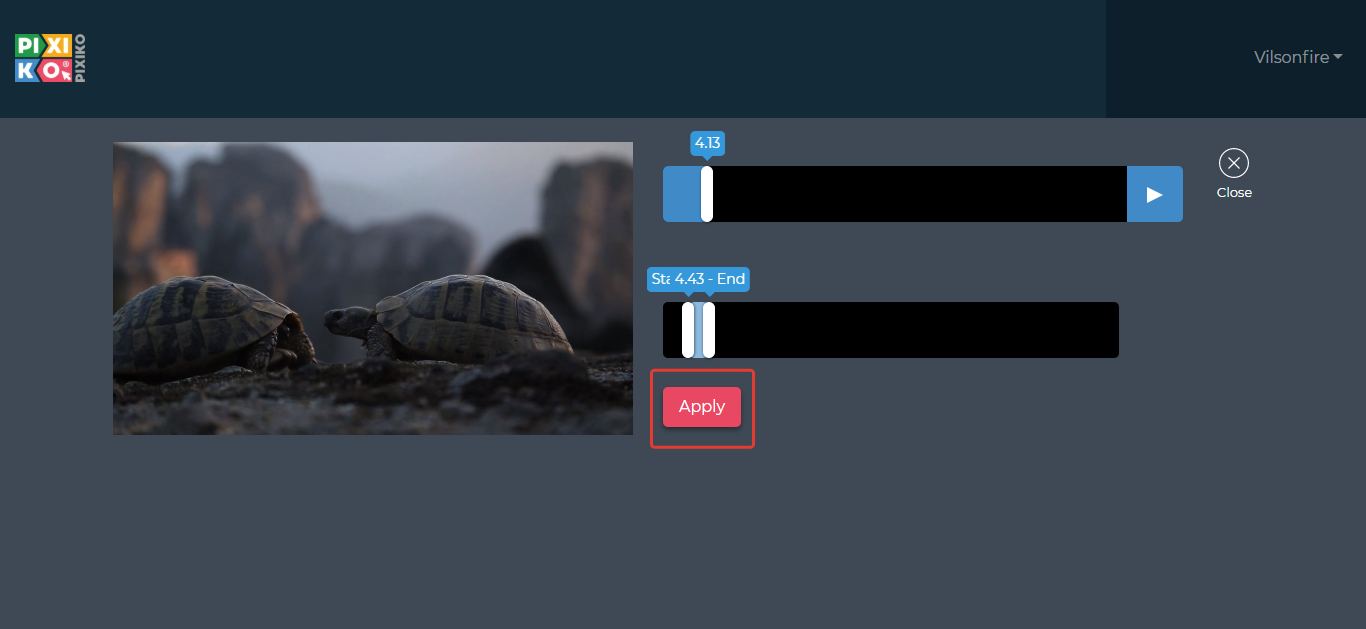 Don't forget to save your masterpiece by clicking "DONE"!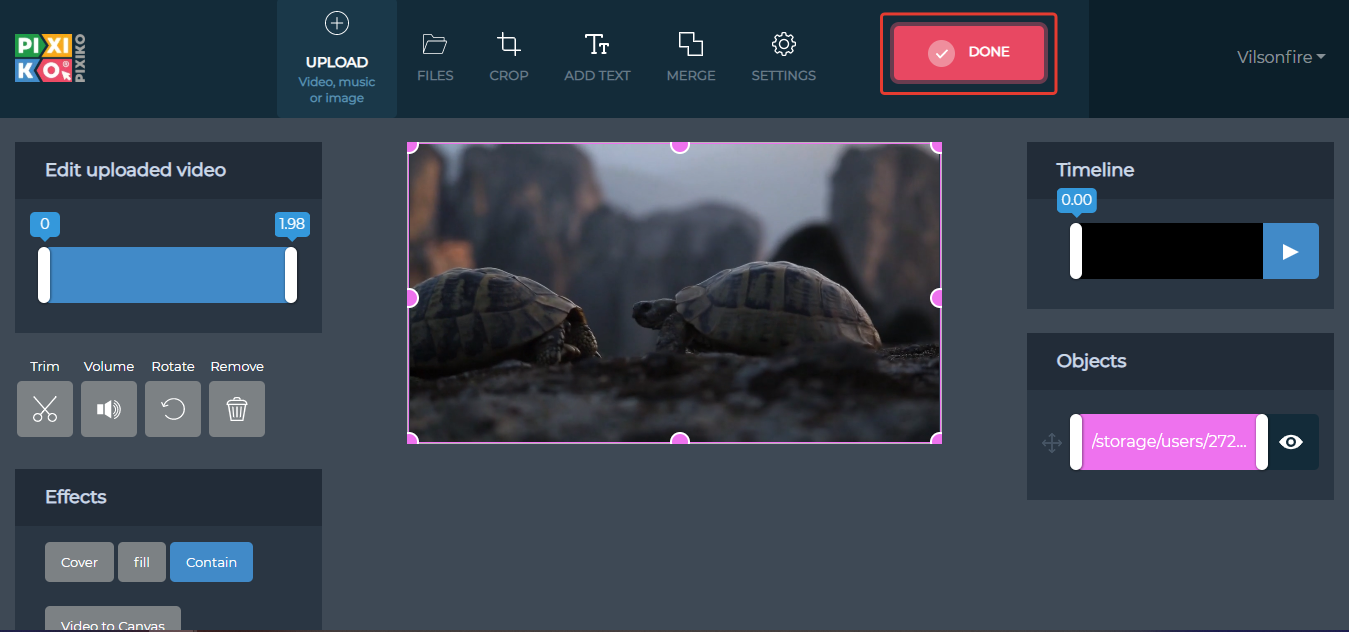 Now you can upload a piece of video to Insta stories or make a post on FB. Your friends will watch it and will certainly like it. It is so good! Now enjoy growing popularity and don't forget about Pixiko which is always ready to help you and have the most innovative solutions for video editing.