Animated logo maker
Animate a logo from statics
How to make animated logo?
Being a newcomer in video making or a professional means you are working with different tools while cutting and editing. Mostly, there's a need to use several editors because none of them has enough functions to be single used. They are quite complicated in use and weigh much to download and install. That's why you can try an animated logo maker Pixiko. With its help you can do everything to cut and edit your video from adding animation to objects to work with sound.
What are the benefits at animated logo?

The devil is in the details. So, to make a good video it's better to take everything into account. Especially, it goes for commercial videos but not only. You will certainly have more views if all the elements are well animated. For a brand video or a promo video for a company it begins with a logo. An animated logo looks more presentable and creative rather than a static one. It adds some chic to a video and draw attention to a company or brand. For example, you already have your logo, then start your video with its demonstration adding to it fading, floating up or floating down as quite moderate effects. Then the logo can move being in the corner of the frame and in the end the logo can be shown one more time to be emphasized. After that, animation is added to the text and other objects. Choose the most expressive effects for the most important for remembering and soft and slow for making dynamics you want to the whole video.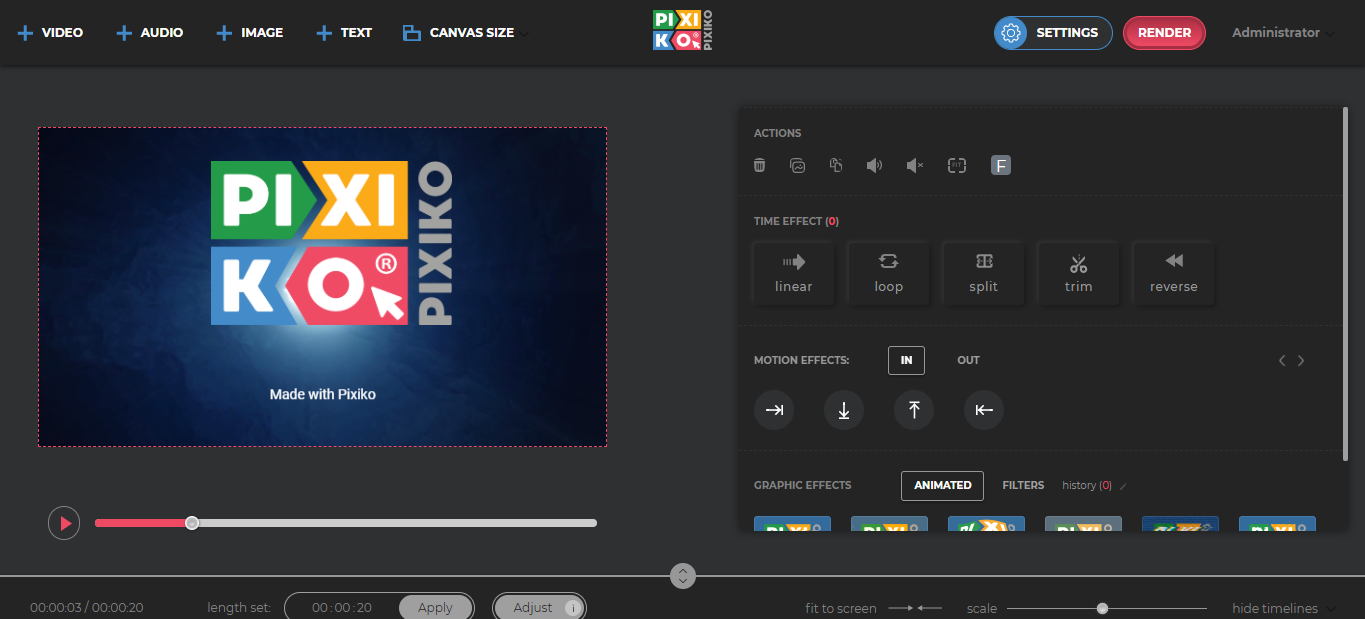 Coming back to a logo, depending on the goal of your video you can create several logo types. A formal one for a promo video, for example, a brightened and colorized – for an anniversary and specially decorated – for sales and special offers. In other words, you may create any type of the logo you want for different occasions.

An animated logo can be placed in a video to be posted on:
Facebook / Instagram as a promo, ads or a sales announcement;
Youtube as a full-sized video for different goals;
Tik Tok as an ads;
Instagram as stories to draw attention to a brand or company.