Video Trimmer
Fast and easy trim video with Pixiko! Free! ✂️
Trimmer for Mac or Windows, for Android or iOS. All online!
How to trim videos online
Use a video trim tool and get rid of unnecessary parts of your footage.
Short videos are watched much more often
When you record a video on your camera, some moments can be inevitably spoilt by incorrect focusing, bad light or noise, and other things. If you want to turn your rough material into a good-looking movie, you need to remove all the unusable parts.
The other reason for video trimming is a necessity to show only a short episode to your followers on social media. It can be a post on Instagram, Facebook, Twitter, TikTok or a story. Using a long footage is not a good idea. Make it shorter by the Pixiko Trimmer.
The first step is uploading your long video to the Pixiko Video Editor Online. You will see a timeline of your uploaded video at the right. Click on it and tools' buttons will appear at the left. Use "scissors" ✂ to go to the Trimmer. Then, trim your footage from one or both sides and click "Apply". Check the fragment and if it is good for you, click on the "Done" button and wait for finishing video generation.
Do you want to continue editing your video? Ok. Add music to video or convert it to the appropriate format, add text to video etc.
When do you need to trim a video?
Cut a short part of the video from a long clip.
Remove extra video parts.
Cut portions of a video with poor lighting or wrong focus.
Trim a part of a video for uploading it to social networks.
The question is, how can you trim your video in the most efficient way? It is possible with Pixiko Video Trimmer. Trimming a video is as easy as 1-2-3. Just upload your video, select any video interval and save it! It's easy and free to use!
Watch this video tutorial
Frequently Asked Questions
Trimming is usually used for taking off either part of the beginning or the end of a video clip. Use the "Trim" tool in the "Time effects" menu for trimming your video.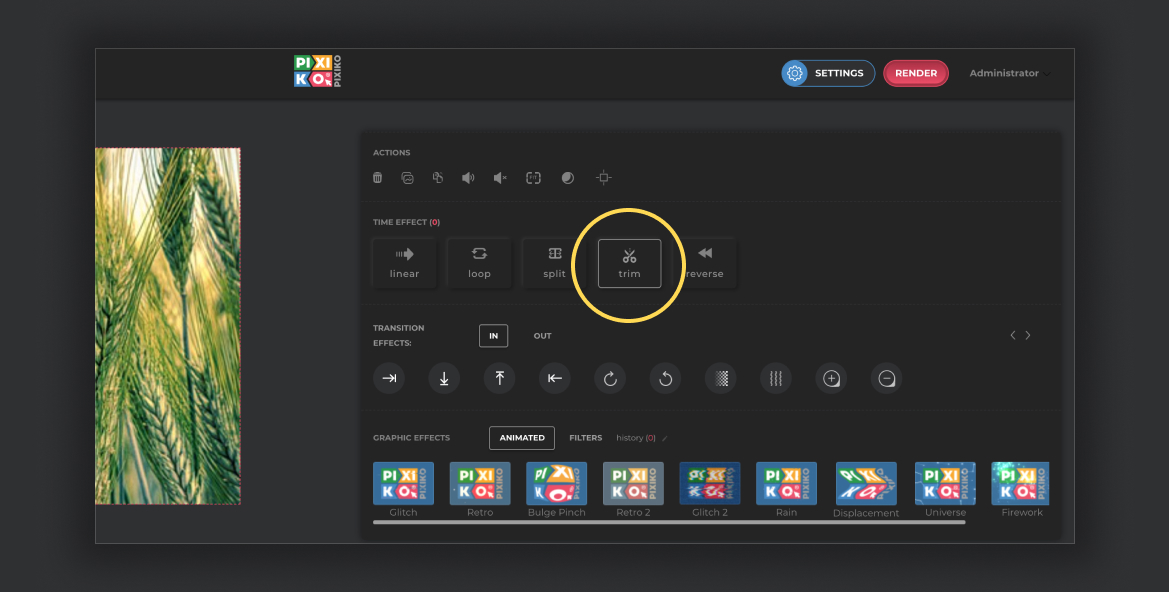 Move the point on the timeline and choose a necessary period of time which should be deleted. Then, click on "Apply".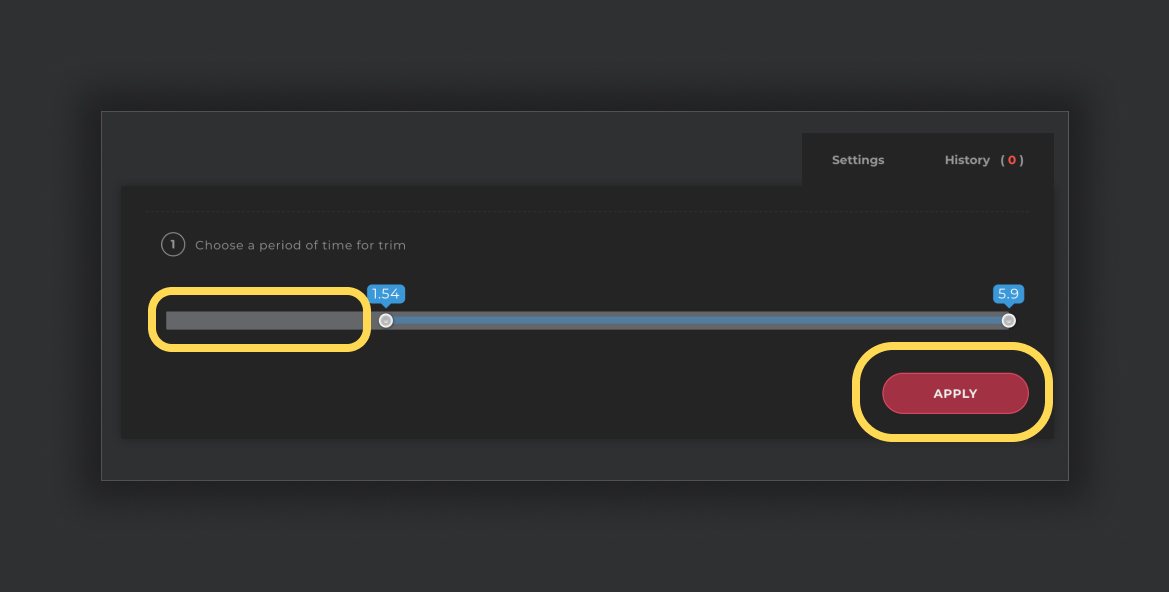 If you are going to delete a part of your video from the middle, use the "Split" tool in the "Time effects" menu.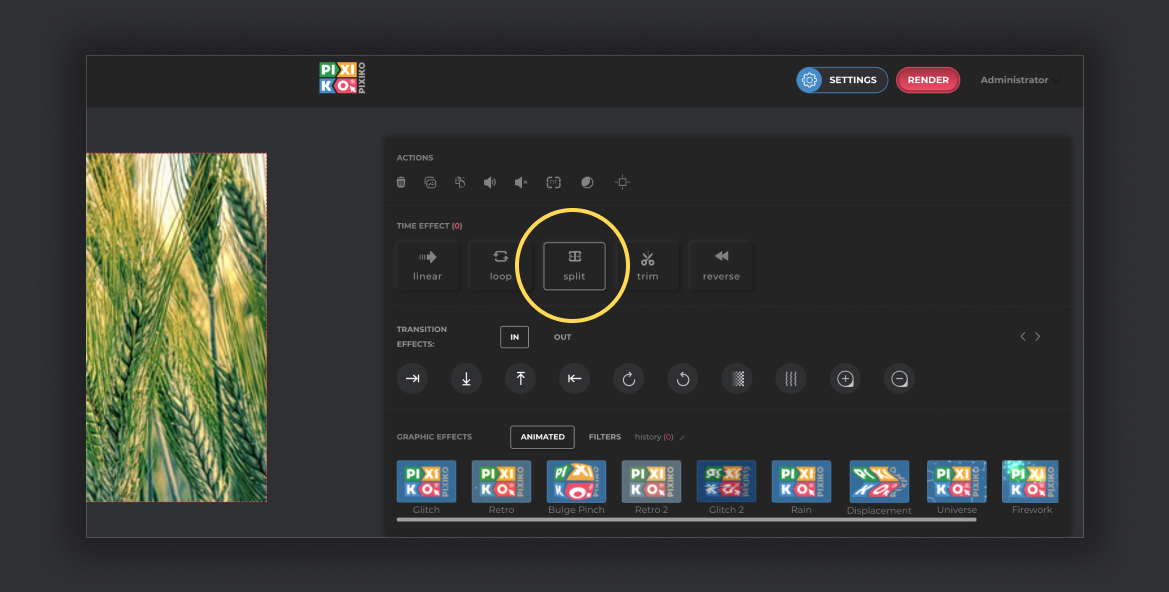 Choose a necessary period of time in the middle of your video and click on "Apply".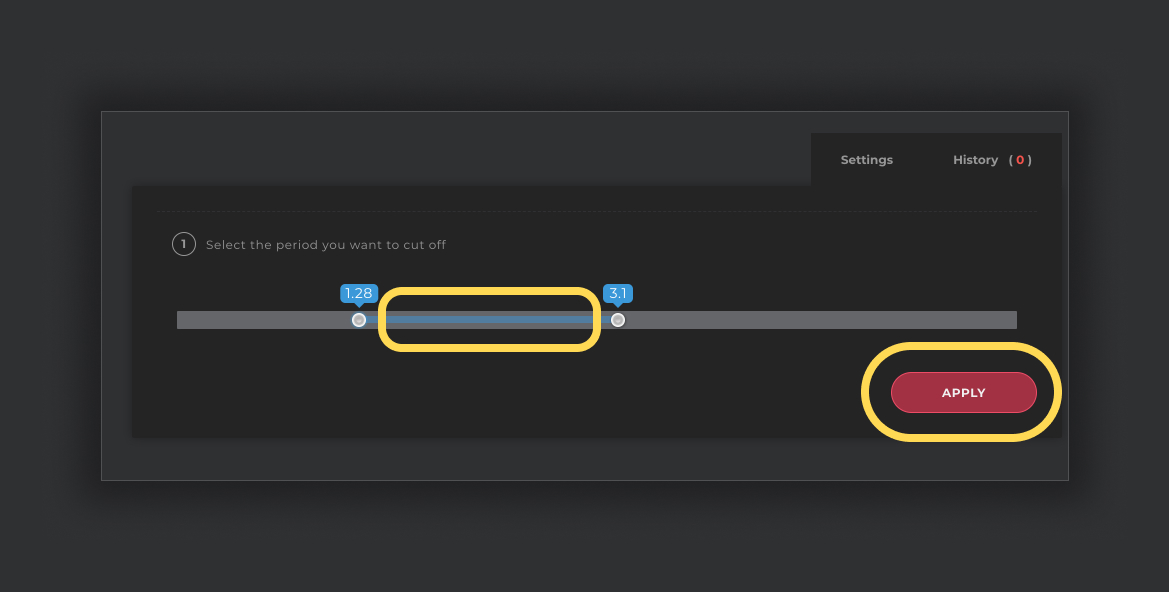 Certainly, we will recommend you our editor and there are a few reasons:
You can edit your video online without downloading any software;

There is a friendly interface which is good even for a new user;

There are a lot of opportunities for video editing together with "Trimming". You can add text, effects, music, make transitions and create really cool videos.
You can speed up the process of generation if you buy the subscription. The subscription will give you an opportunity for a priority queue. Such a turn is intended for users who have bought the subscription.
The generation speed depends on the size and length of your project and your turn among other users at the moment. Generation of short videos can take about a minute. As for long projects, they can take more time. The more users generate videos the more time is necessary for generation.