Digest of Pixiko events – 2021
2021 year passes and it's time to make some coffee ☕, sit around the table and discuss what our team has made during this period of time. It was a cool year for Pixiko. Obviously, our editor has grown up. It has more skills and looks quite better in comparison with previous year. It's no use arguing, Pixiko has become more recognizable for users. Nevertheless, it gets better, because Pixiko team works and works, day by day with pleasure and aspiration.
Let's look at the most efficient points made in this year.
Appsumo
Our editor is presented on Appsumo now. This achievement is more important for us but we are happy to tell you about it 😊. Appsumo is a special platform for companies which grow their business. It helps launch start-ups. This year we have become a part of this cool platform with really awesome team. Appsumo users can buy special offers through the platform and get the lifetime deal!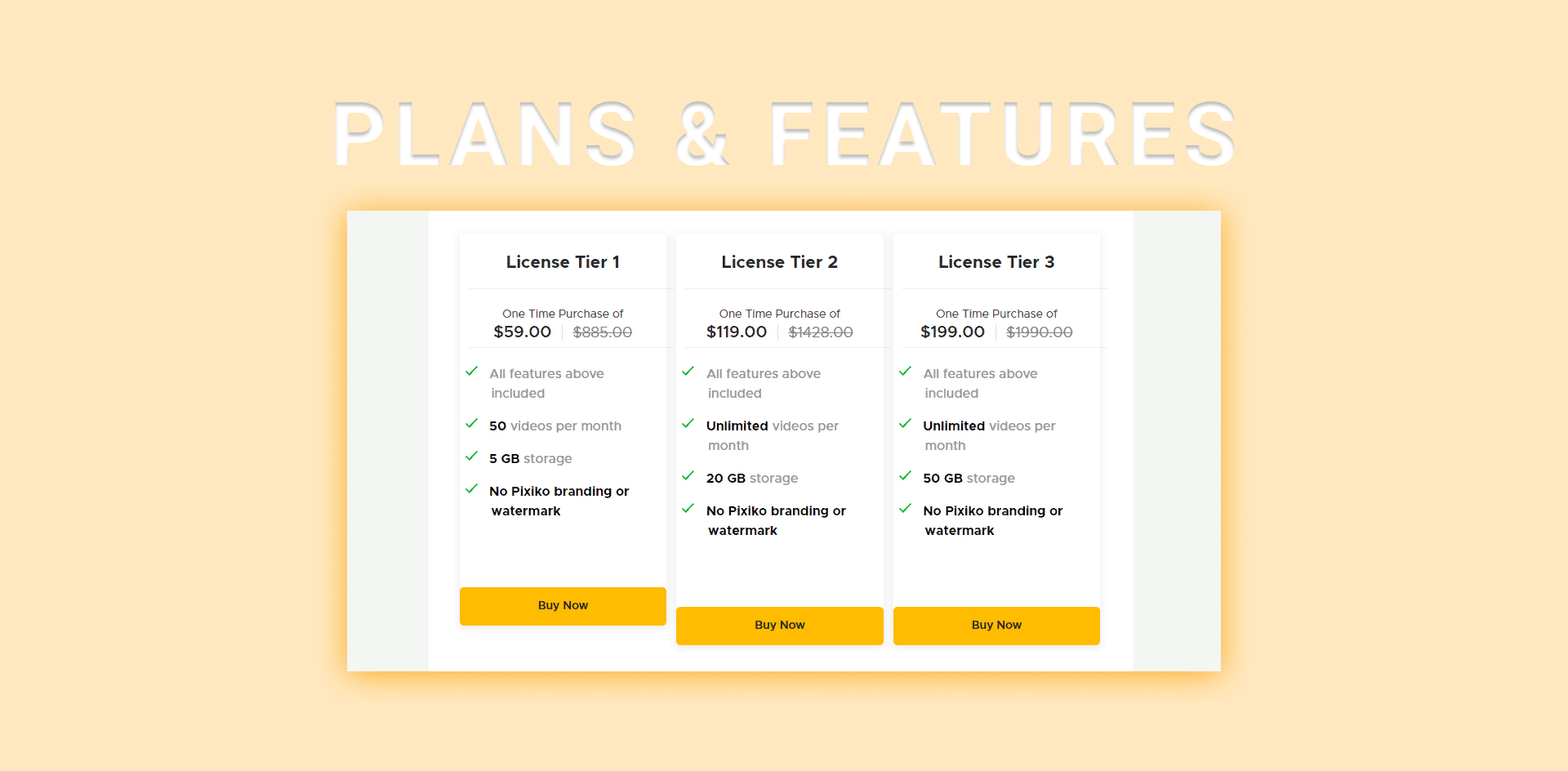 Main page redesign
The face of the website also has become more pretty. We were so busy with developing new functions and opportunities of our editor that delayed a visual part of the website. However, this autumn we decided to pay our attention to the main page too. Every visitor faces this page when comes to Pixiko. So, it obviously should look great. We decided to add more tools to the main page and remove icons. At the top, there is an appearance of the editor interface in order users could see how it looks. Below, you can see a block with templates which were also made this year. The header and the footer are the same as earlier. So, it looks much logical and pretty now.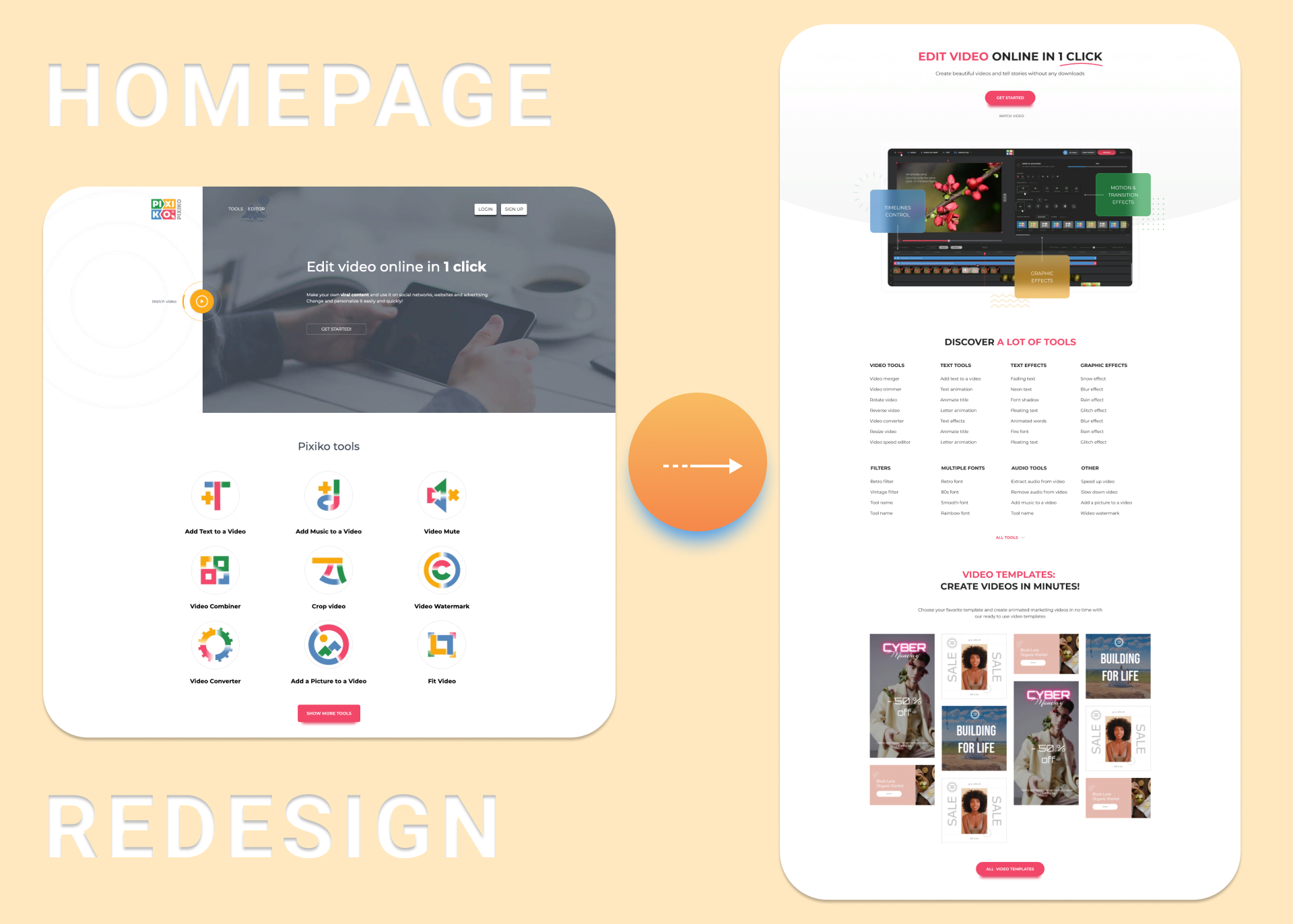 Templates
We understand that many users have a desire to create cool video content but have no time for it. That's why we decided to help them and have created video templates made by professional designers. There is no need to add a lot of layers. Everything is already there. You can customize it as you wish by changing text, replacing files etc. It's a good way to make content quickly and share it on social media accounts or use videos for advertising.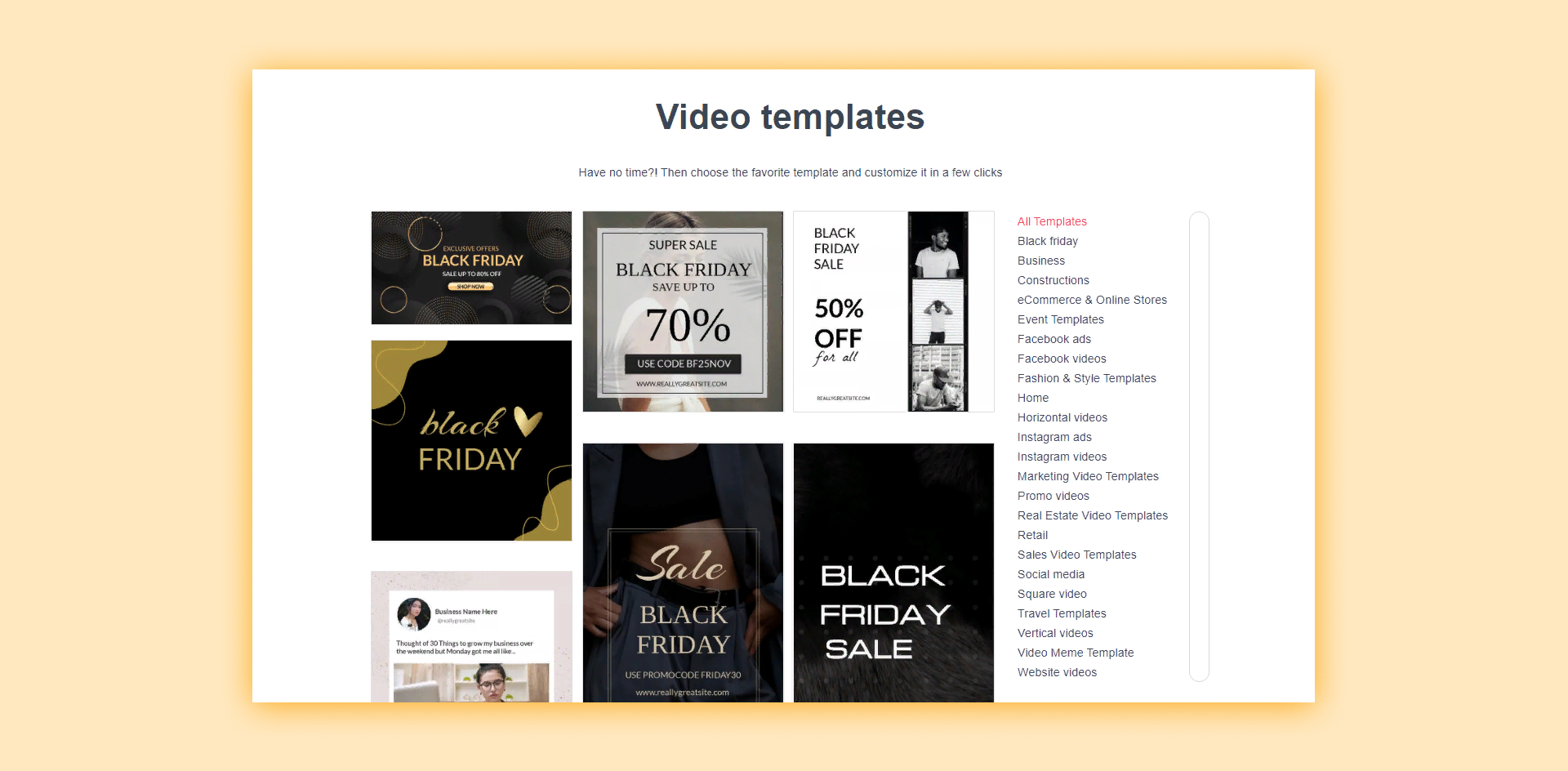 Facebook and Twitter
When you make your project in Pixiko editor, and video generation is finished, you can share your cool video on Twitter or FB. Now, there are two buttons near your generated project. You shouldn't open a separate window for your social media, you can present your masterpiece directly from Pixiko in a couple of clicks.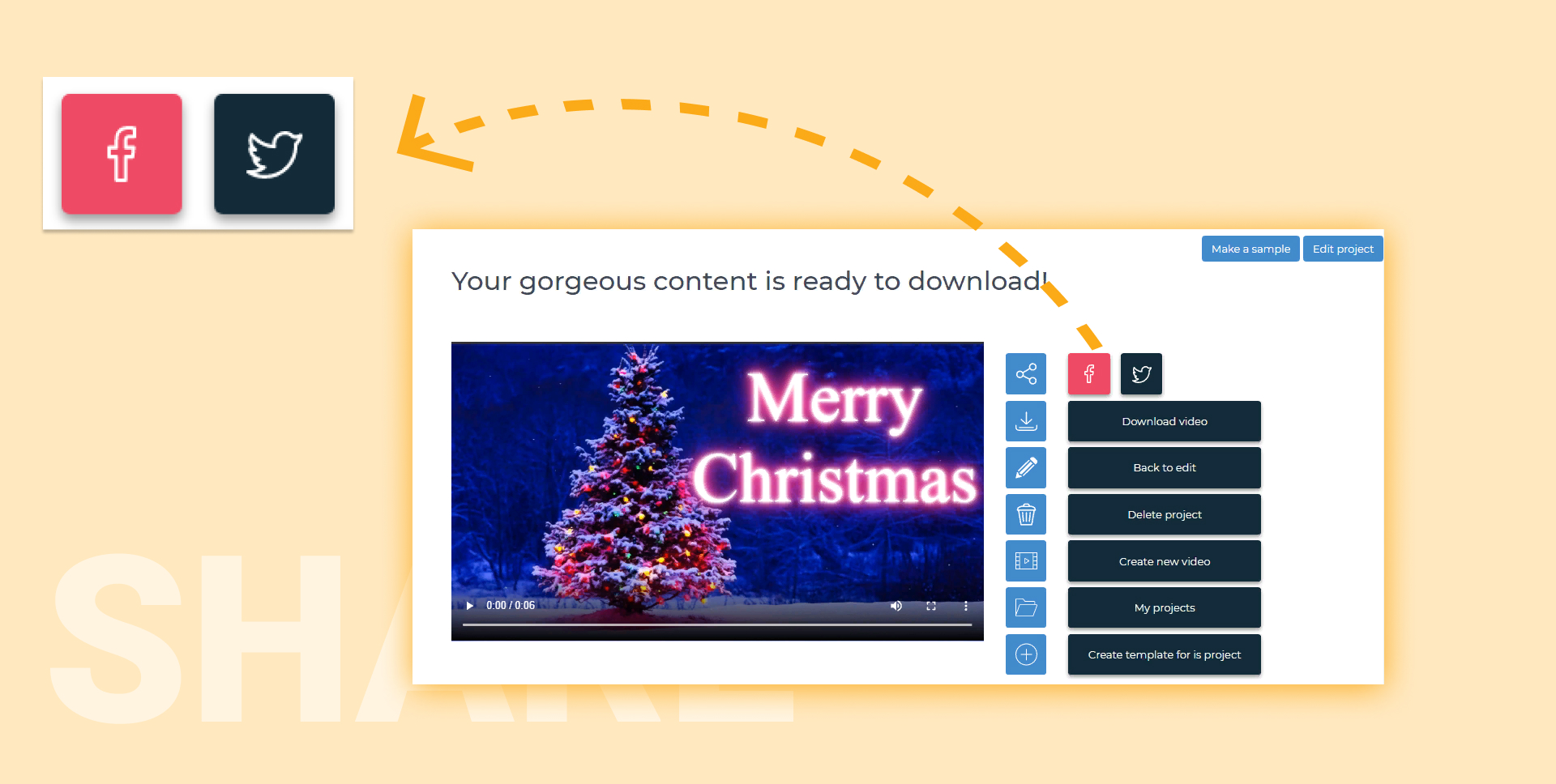 Dropbox and Google Drive
If you have cloud storages like Google Drive or Dropbox and prefer to store your files there, it will be very comfortable to upload directly from these platforms. This year we have made integration for quick access to the cloud storages.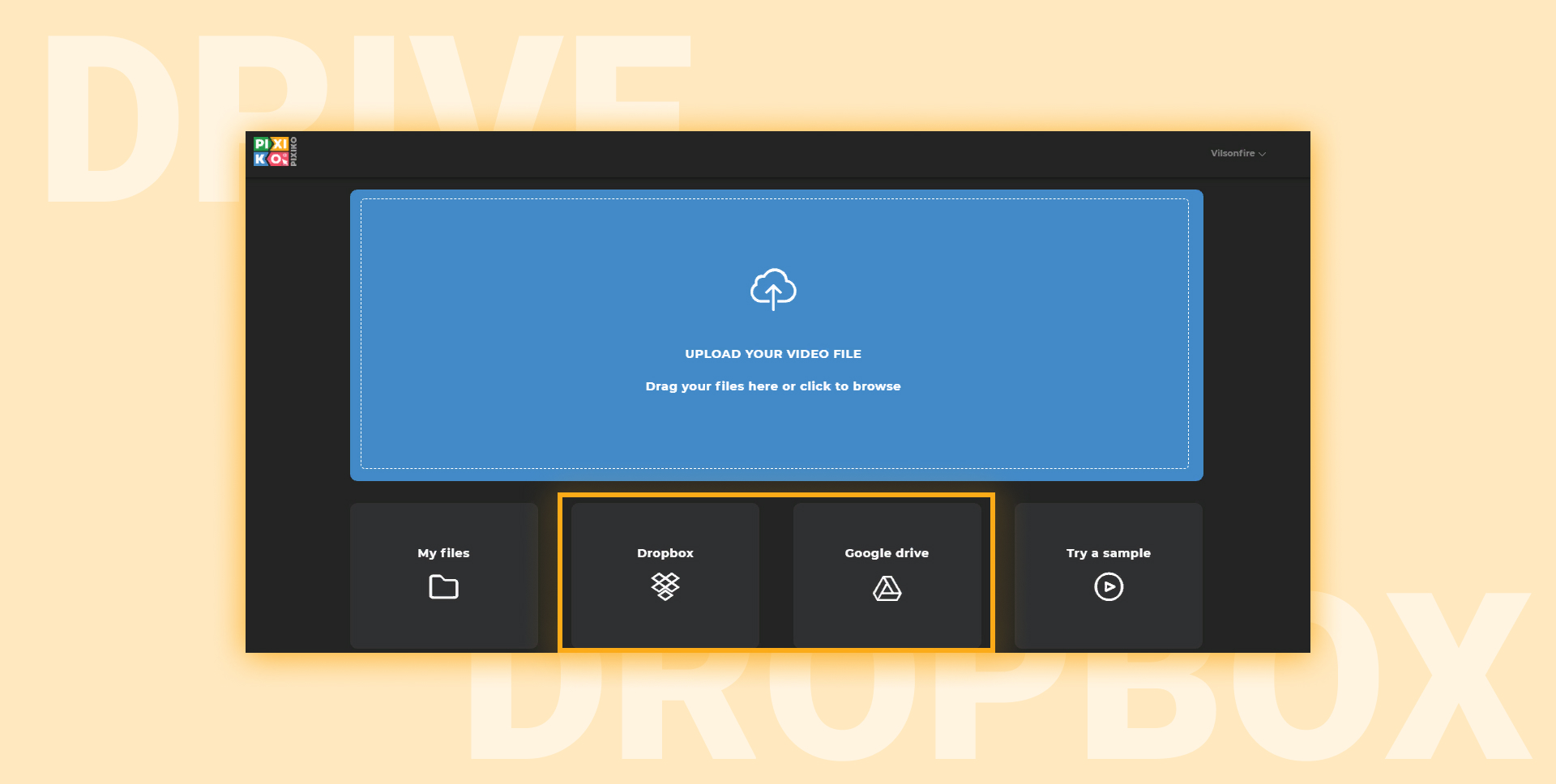 Account page
The most popular and important page after the editor one is the account page. Users can see there their projects, statuses, information about payments etc. We decided to make it more comfortable. You can edit, download, delete projects, upgrade the subscription, and check transactions.
Inner opportunities
We have made a lot of modifications in the editor and some of them are worth of observing. Now you can save your project and return to editing whenever you want. We added the "Save" button for those who has no time for continuing at the moment. After clicking on "floppy", you will find your project in your account page: your dashboard – my projects – saved.
One more opportunity not to lose your project is a warning window. Every user sees it while trying to leave the editor. It's necessary if a user closes a page by chance.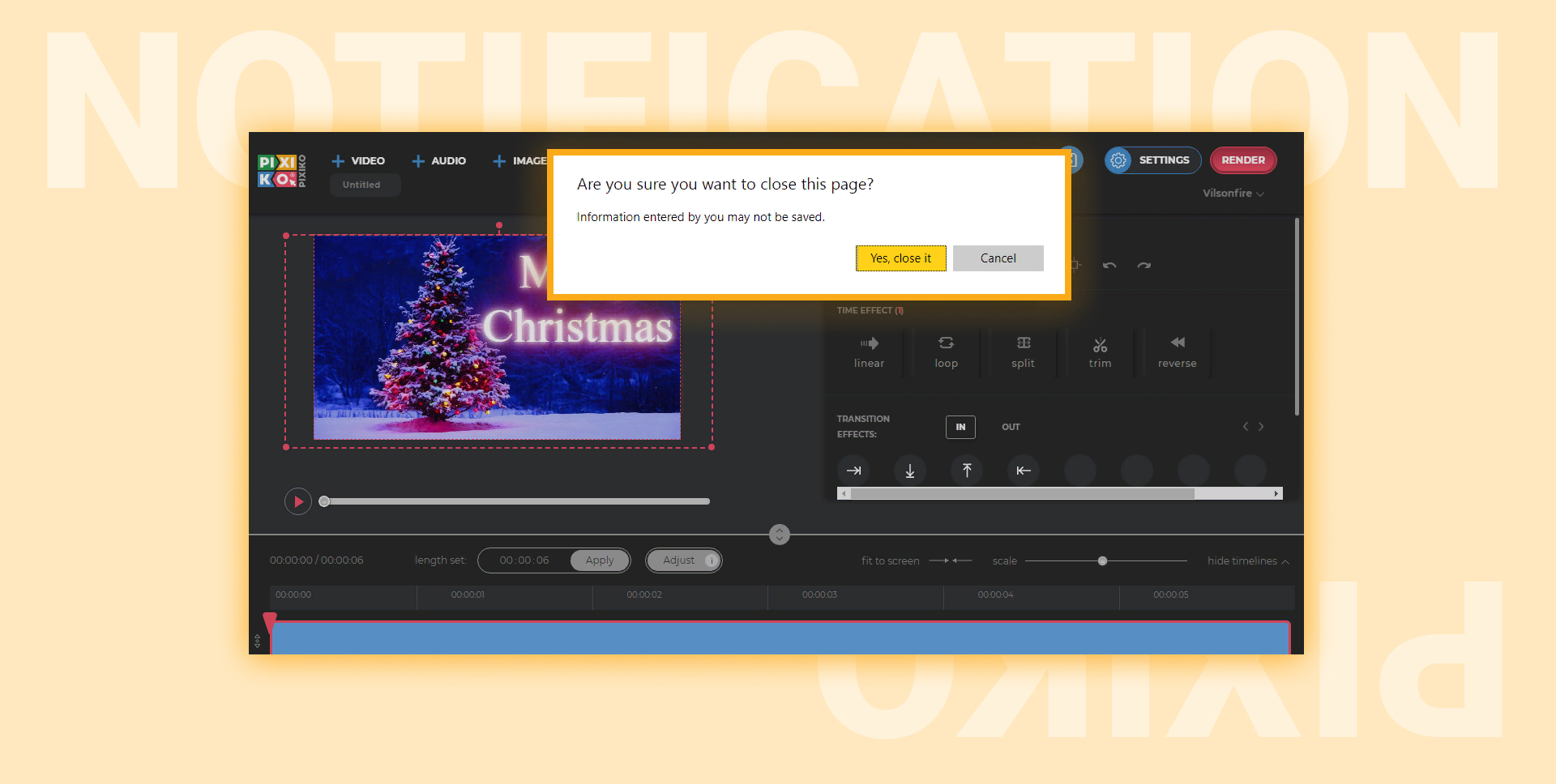 Other useful buttons in the editor are undo/redo. After every action you can undo it or redo it. It's also useful if you do something by chance or change your mind concerning new layers, effects etc. You will find these buttons at the right menu.
Time effects have become more exact. Earlier, it was possible to set a period of time only by sliders. Now, there is an opportunity to enter exact time for time effects by hand.
So, we have summed up the most important things which were made this year. It was a fruitful year. Soon, you will know what we are going to do next year. We have great plans! ☺