Stitch videos together
There is a beautiful summer day. You go for a walk with your nice dog and think:
Hmm... my dog gave birth 2 months ago and I still can't sell puppies. Why? They're so cute!
Indeed, what is the reason? It is most likely your ad does not work effectively on social networks. How to increase the number of views and attract attention of potential buyers? We have an answer for you!
You should add a good video to your ad! It will show people the best sides of puppies, and also focus attention on funny moments, which undoubtedly touch everyone's heart and will boost demand.
But it's so hard to catch the moment when puppies do smth comical. I have many different funny videos with them, but I cannot put them all!.
Pixiko will answer you:
That's not a problem! We have an available and clear service for editing video files.
How to stitch videos together
So, you have some videos that you would like to combine. How to do this? It's very easy.
You choose the files which you want and cut them into such episodes that you wish to merge.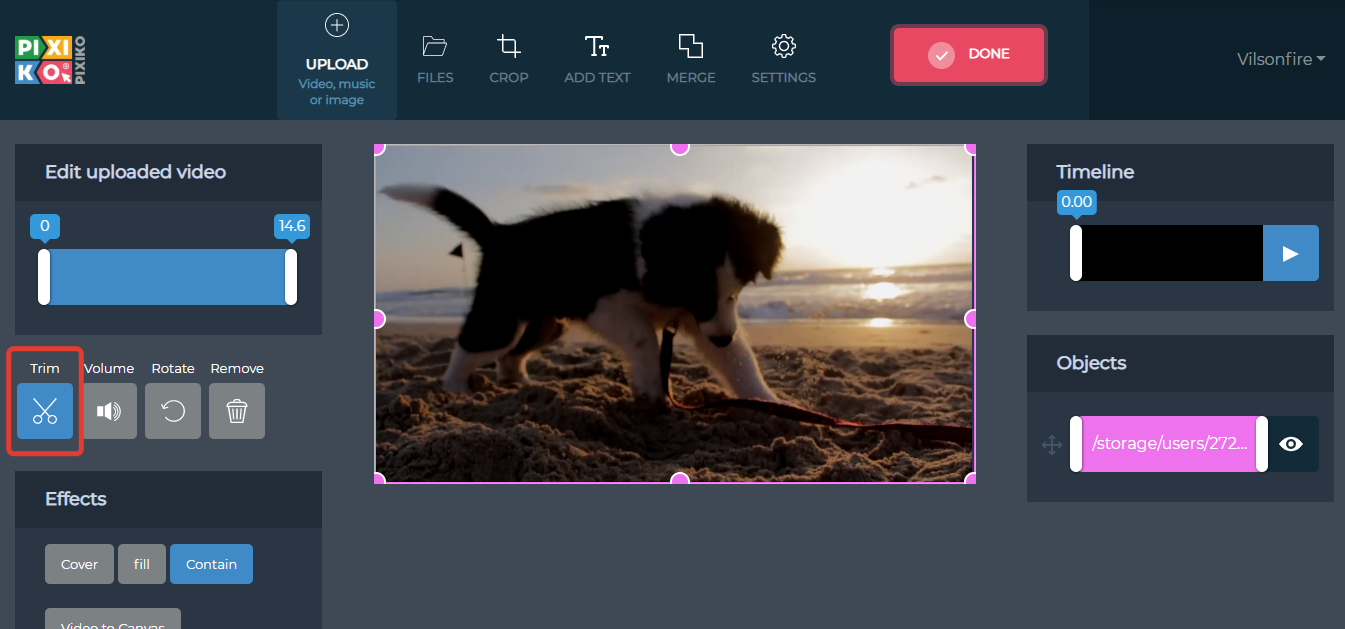 If you need to trim a video, choose a necessary part and click "Apply".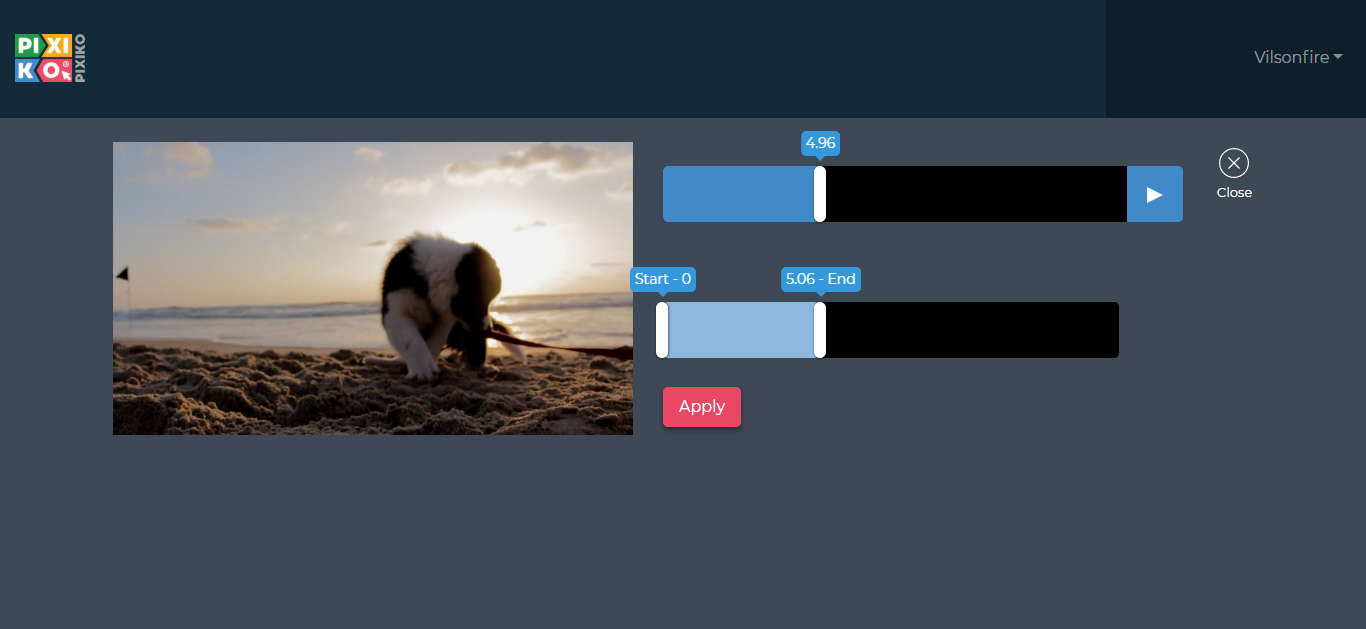 Upload other videos. Then you just click on the "MERGE" button and move the video timelines in the workspace at the left and stitch them in the order you want.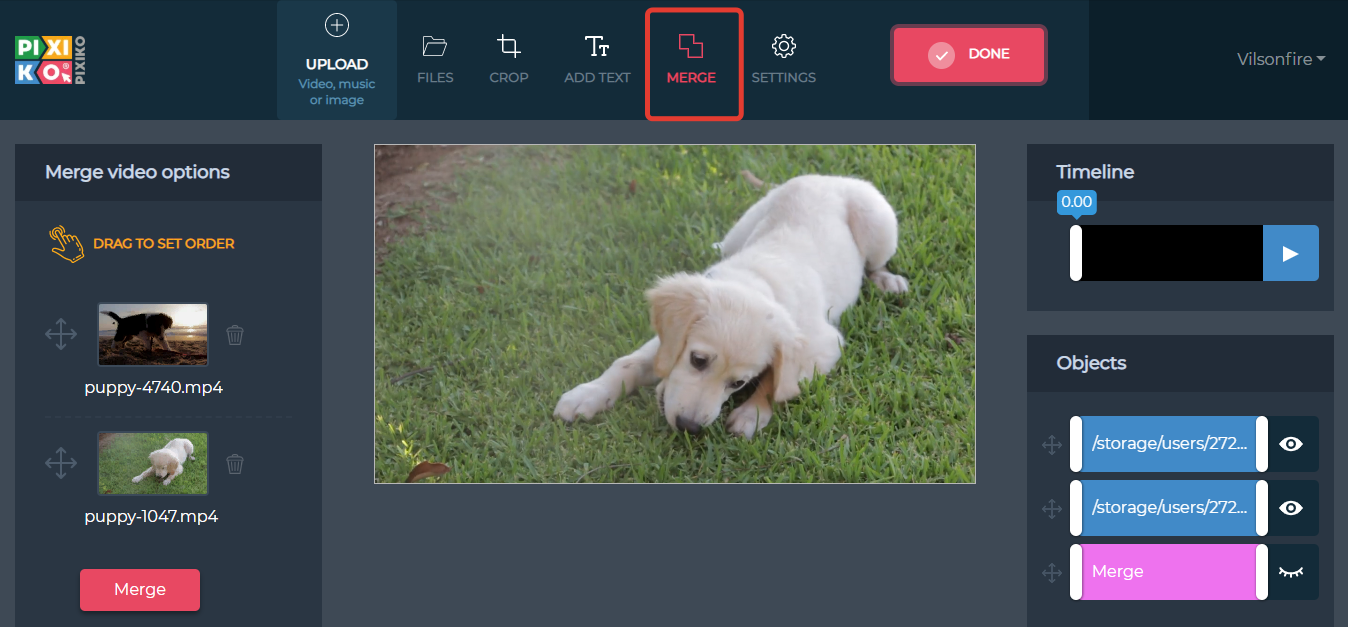 Click on "Merge" below those timelines at the left and your several episodes will turn into one movie! Then click on "Done" and your wonderful commercial about dogs is ready!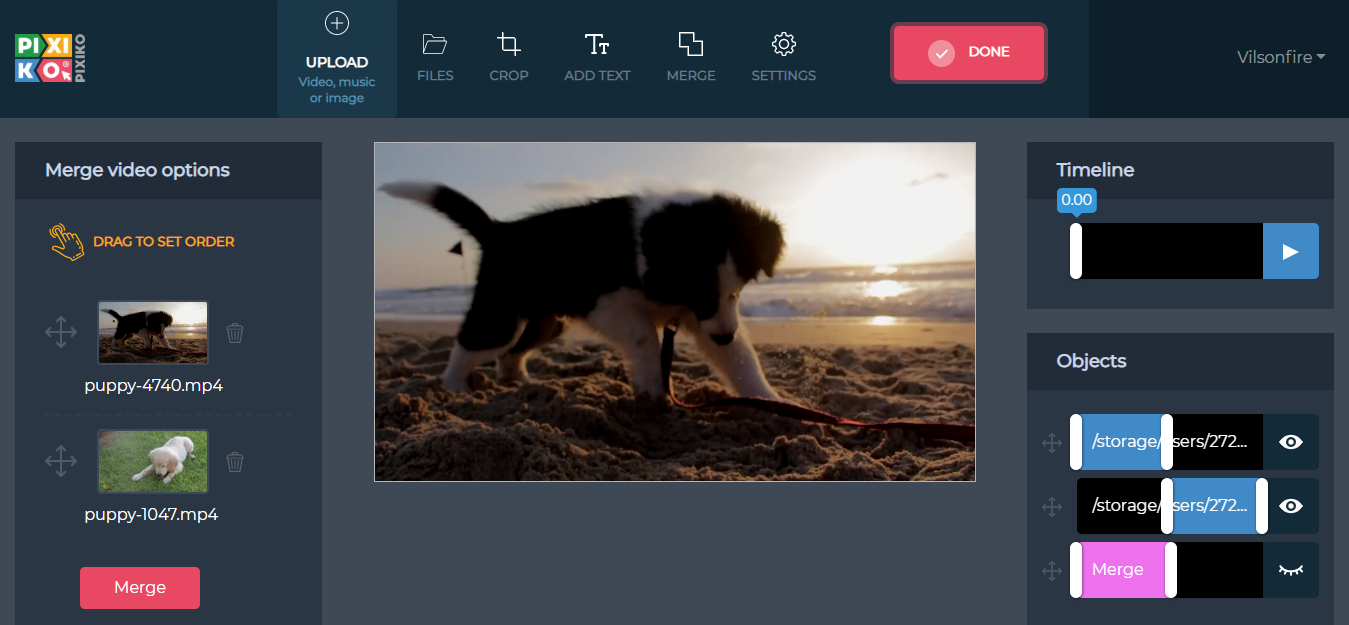 Using the Pixiko service you can stitch two or more videos. You can cut out unnecessary fragments from one video and merge them, making your video more attractive for the viewer.
Pixiko gives you a unique opportunity to stitch short videos together quickly and accurately. It's absolutely free of charge. But if you want to make a full movie for the home collection as a souvenir of the beautiful days of life with 6 or 8 lively fluffy nubbles and capture the sad face of your dog forever, you can edit a video without time limits after payment.
To make your video more alive, you can also add music and immortalize memories for yourself and your family.