How to create a post for Instagram stories?
Creation of perfect animated "stories" for Instagram can sound like a challenging task. Everybody is able to shoot a video by a smartphone ? and create a story on his or her Instagram account.
However, it should be an attractive and awesome video which will force your followers to return to your stories again and again. You can think that to reach this goal you need a whole team of professional designers. No, no. You just need to upgrade your footage with the help of different tools.
Why stories? Why?
Good question! Stories on Instagram is an excellent decision for publication of different posts, news, sales, advertising. According to recent statistics, stories are seen more often than news feed. It becomes more popular among Instagram users. That's why you should create such posts which can attract attention. Dynamic posts such as video are ranked better.
So, an Instagram story is a propitious occasion to tell about yourself, your life, your memorable moments etc. People like stories ?. That is why you must do it cool and funny, qualitatively and perfectly, quickly and easily.
How to prepare a video for an Instagram story?
The most common and simple tools for Instagram stories are:
You can also do something more but firstly, let's learn how to use these basic tools.
You can create video content by yourself in a few clicks on Pixiko like a pro! Ready, steady, go! ?
Take your unedited video and upload it to the Editor. Let's begin with trimming ✂. Your story should be no longer than 15 seconds. Click on "Trim" and choose the most interesting episode of your footage.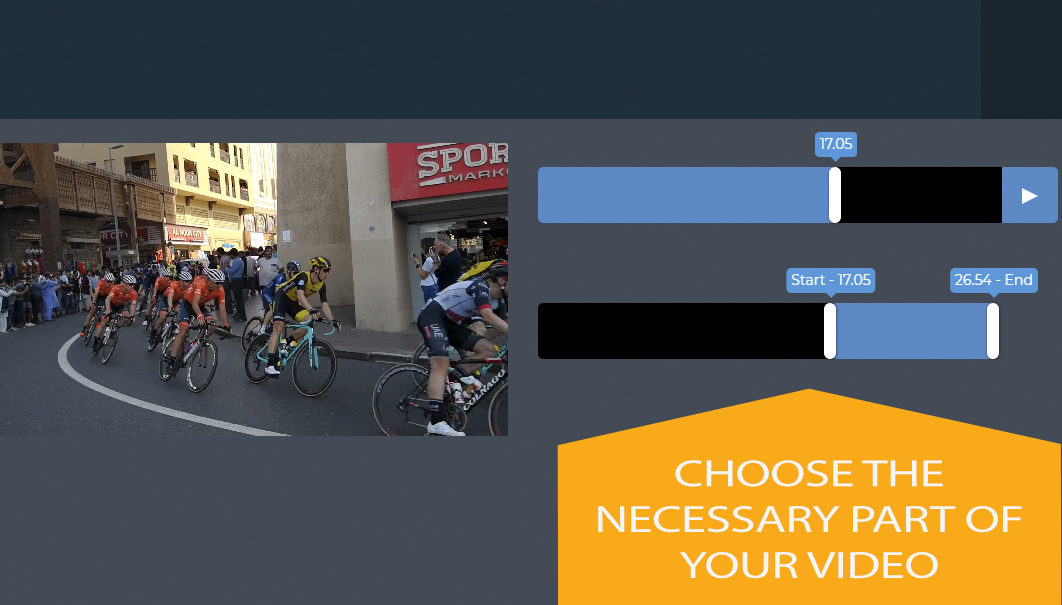 Then you should crop it in order to fit your video to Instagram dimensions. Pixiko offers to use ready crop areas for different social networks. It means that you needn't google proper dimensions.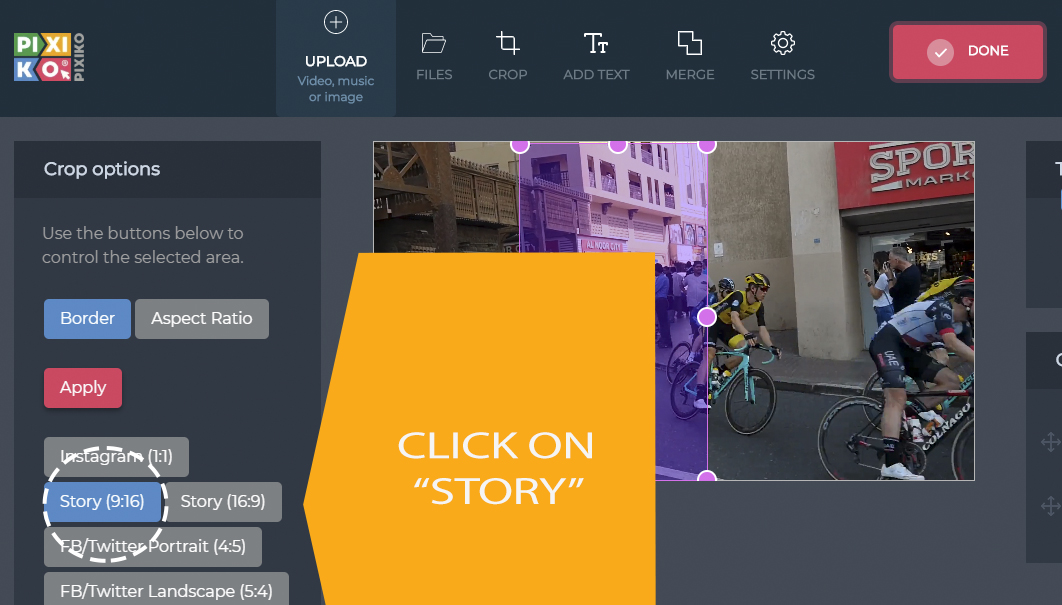 Resolution and length are chosen. Continue... Sometimes, it is necessary to add subtitles or a short phrase. Type your text, color it, turn it, choose the place and the moment when your text must appear on your video.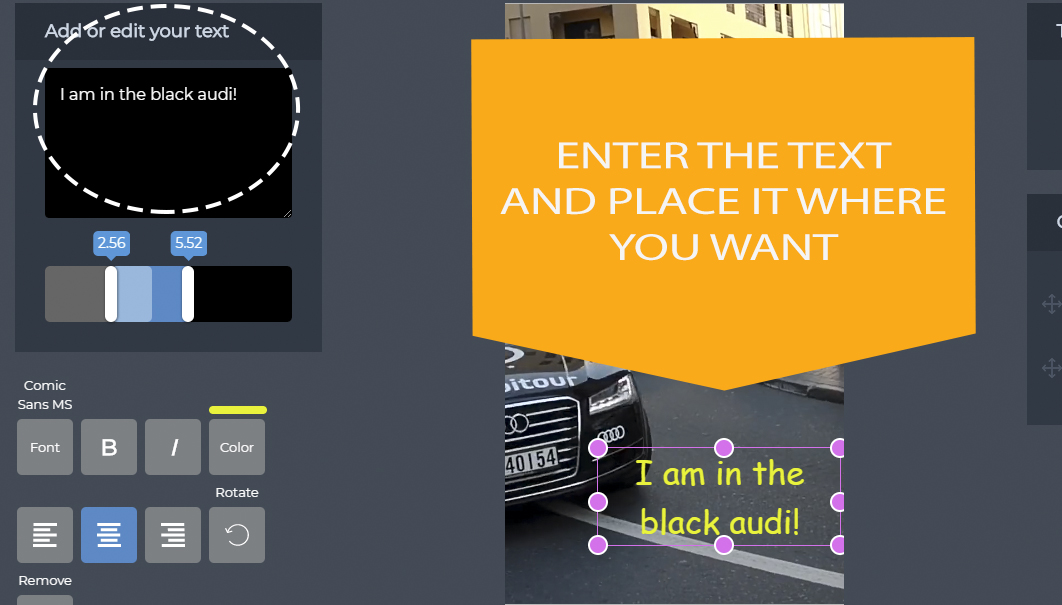 We are sure you saw such Instagram stories where users place smiles, logos or pictures. If you want to decorate your video with a picture, upload it and also select the place on your footage.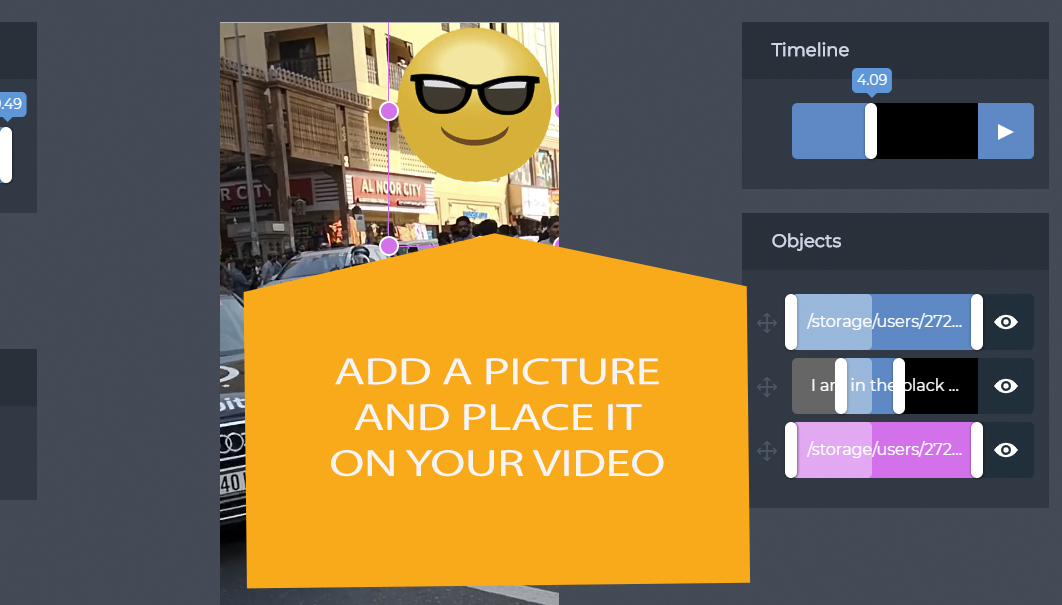 Aaaaand... Music! It is so boring to live without music. Don't deprive your followers of listening to music. Add your favorite or most appropriate track and enjoy your work of art.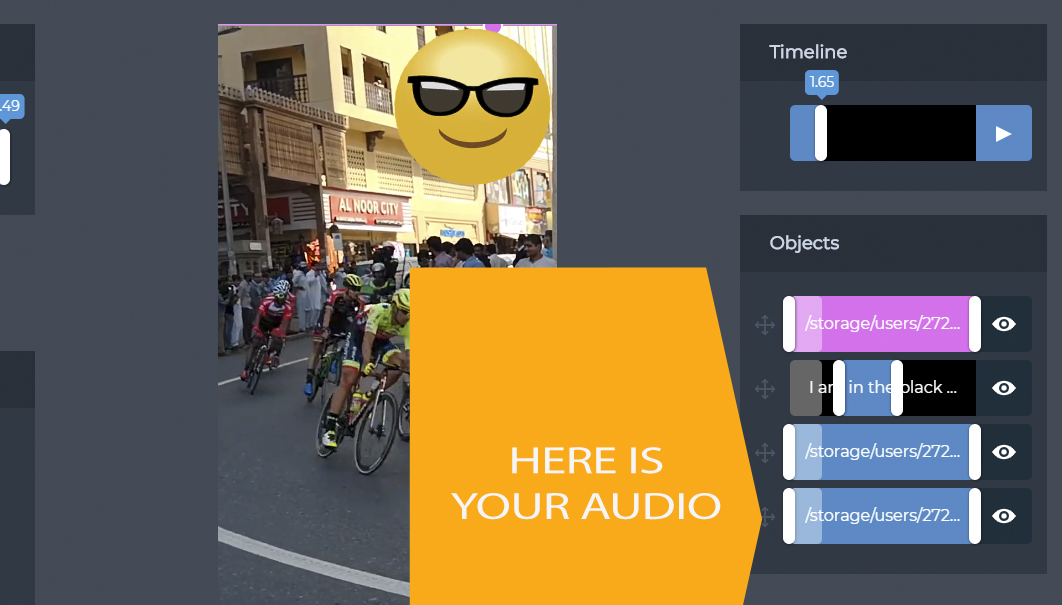 Simple steps, useful tools and your content becomes a top material for Instagram. Download your upgraded video and go to Instagram. Create a story be proud of yourself!