Crop MP4 to focus on definite objects
How often do you use a video camera? Sure almost every day! And recently you were given a quadcopter ? ! This is great. You can shoot a lot of interesting videos at a height. It's summer and you have planned a lot of different entertainments. You constantly go to the beach, surf and have already rolled down the highest hill in the water park. Now it's time to try riding on the boat ? . And this is a very good reason to shoot it with a quadcopter. View from above azure water and a white, rushing forward boat will be amazing. But here's the problem – the camera of your quadcopter shot three different boats floating near you. How to understand where exactly are you? Don't worry. Pixiko has a solution.
How to crop mp4 videos?
If your quadcopter shoots video in MP4 format, it will not be difficult to upload it directly on the Pixiko editor. Moreover, you can upload videos of other formats but the Editor will turn them into MP4.
You should pick out the needed file and use the Crop tool to choose that part of the video that you want.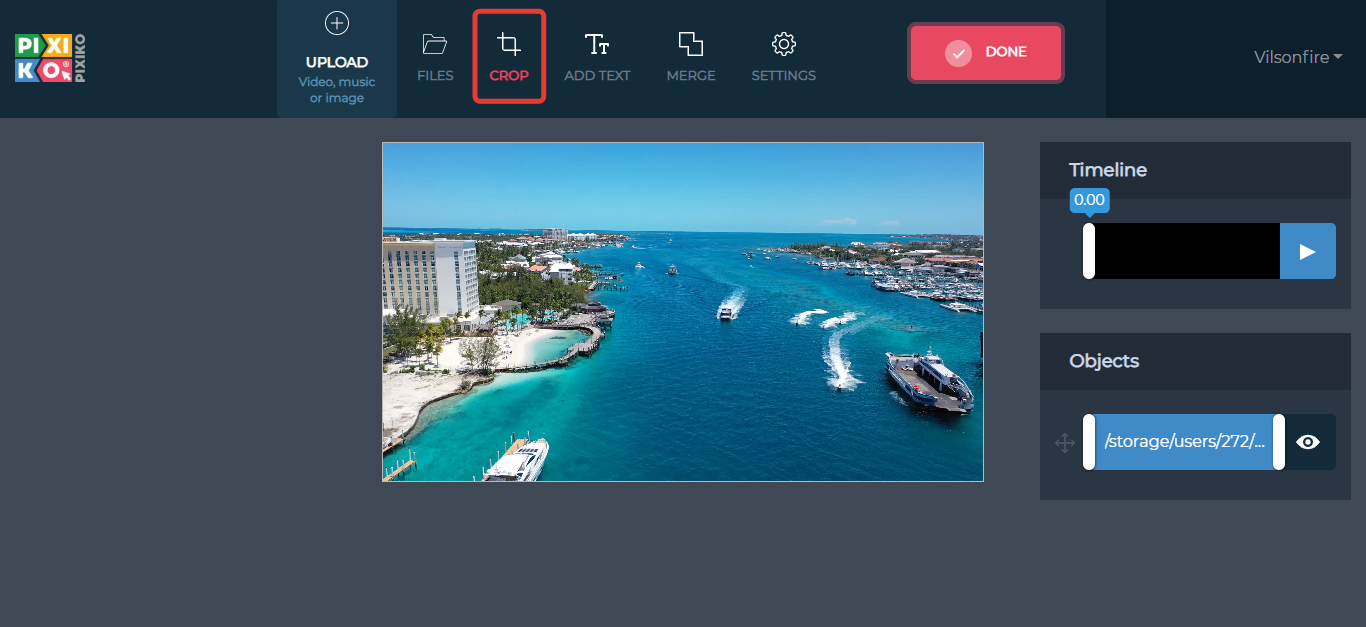 You need to select the part on the screen where there is your boat. Crop it by clicking "Apply".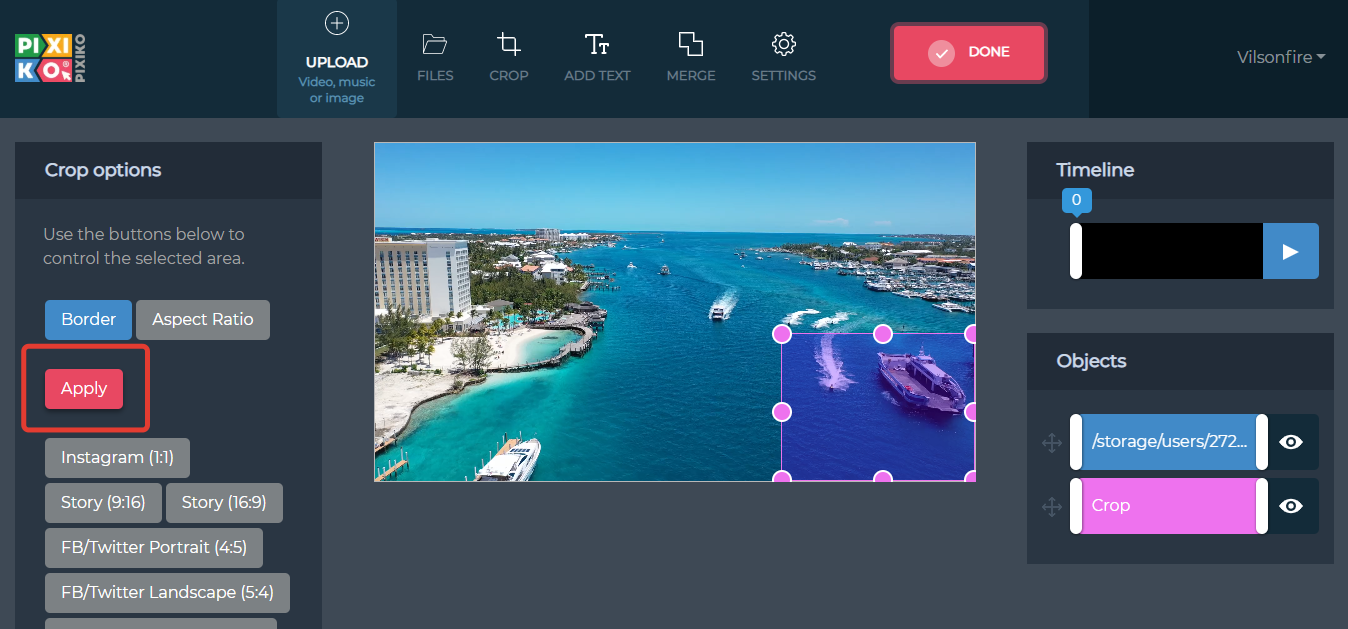 Don't forget to save the video! Now you have a video where the snow-white bow of your boat plows calm water. ⛵ And no one spoils your movie.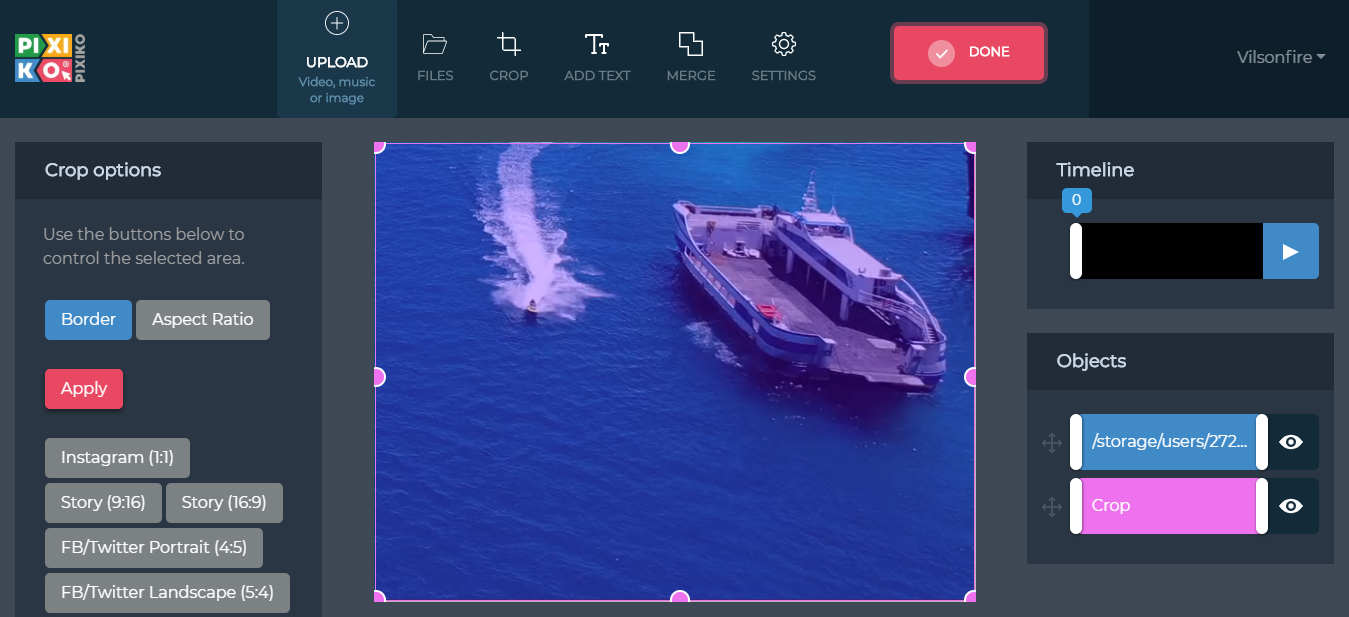 You can download your video in the same MP4-format and upload it on Instagram. Your friends will see how you spend your holidays and they will immediately want to join. And, perhaps, in the next video you shoot race boats. Well, Pixiko will be waiting for your new ideas and help to comes it true.