How to make a video with pictures and music
How often are you dissatisfied with your videos? We'll tell you. You are sad when no one can see them. It is so important to know that someone appreciates your efforts. So, what can you do with the mass of short videos that you shot this summer on the beach? Of course, you should put them together and make a post on Facebook or Instagram.
The sound of the sea ? in your videos is definitely a pleasant sound, but it is much better to add quiet and relaxing music or your favorite song.
How to make a video with images and music?
If you lose yourself in conjectures of merging video and audio, do not worry. You always have Pixiko, and Pixiko always has a solution for you.
You need to upload your video and audio files to the Editor. That's all. After saving your video will have an audio track on the background.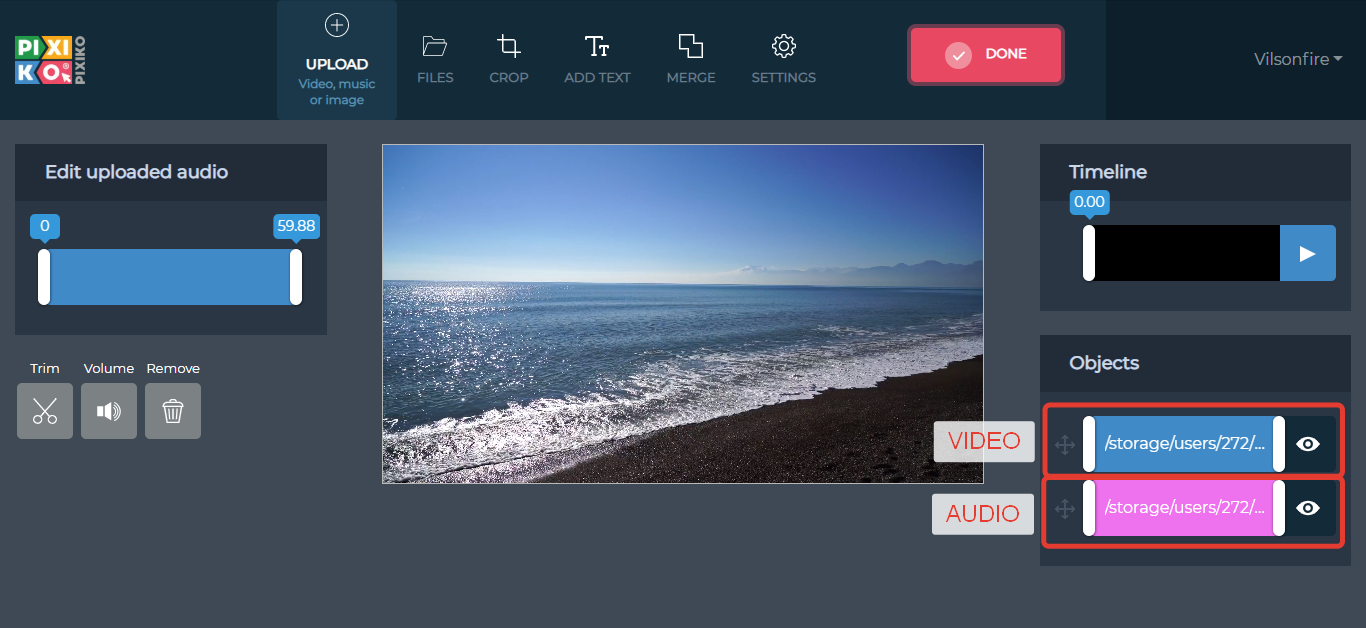 If you want to trim it, edit an audio timeline by clicking on the "Trim" button.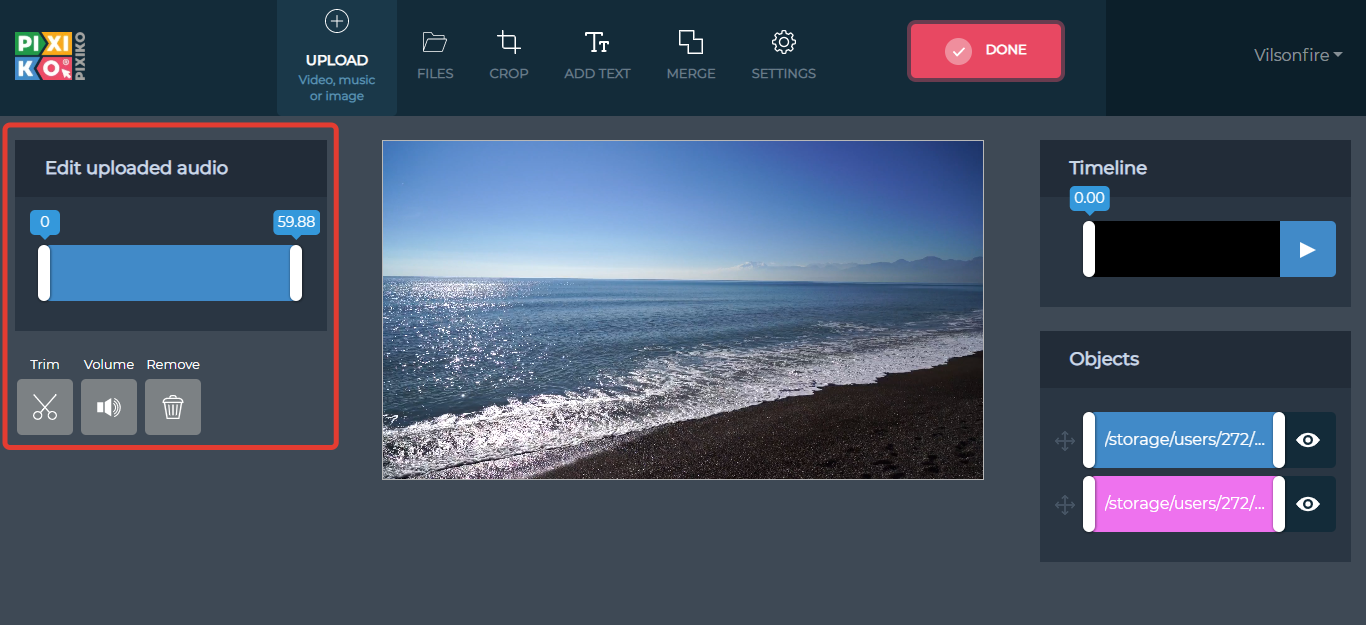 So, what about a picture? The video with a musical background is ready, but you think it's not good for social networks. How you can design the movie else? There is the answer from Pixiko! You can add an image! That is a great idea.
You can get out a file, upload it to the Editor too. It can be a picture, photo, logo or Emoji. You need to place the picture where you want, rotate it if you need and click "Done"! Well, your cool video is ready.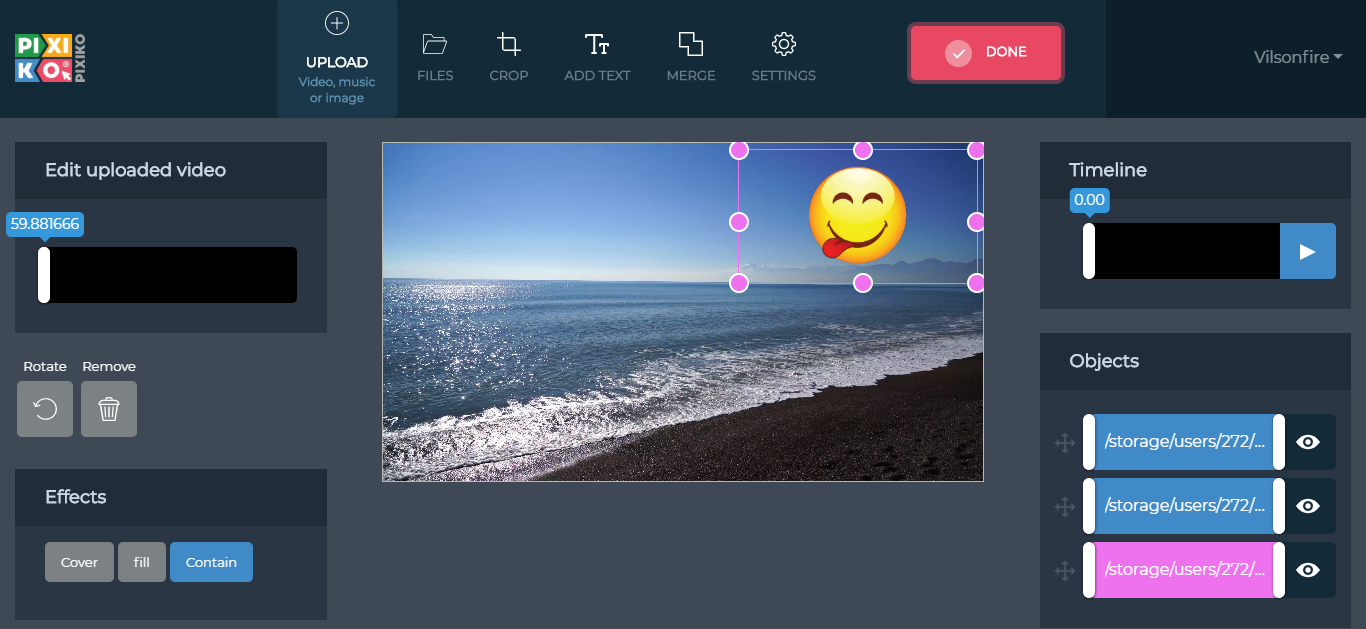 You have a good quality video, which is successfully complemented by suitable music ? and has an emphasis like nice pictures. Now you can post it on Facebook and watch as the number of likes grows minute by minute. Wait for adoring comments!