Fading Text
Your text appears and disappears at a certain time
How to make fading text
Look at a simple tutorial
Text appearance and disappearance
Some videos need subtitles or explanations in the form of some text. You know how to add text to your video, it's time to learn how to let your text fade in and fade out.
Take your video which you are going to edit. Upload it to Pixiko Editor. At the first step you can change a size if you want to use your content for example on Instagram. After uploading it's possible to choose 1:1 for a usual square post or 9:16 for stories. Then, add a new layer with text by clicking on "TEXT" button. You can add as many text layers as you need. All of them can be edited separately. So, activate options by a left mouse click to a necessary text layer. You will see a menu at the right side.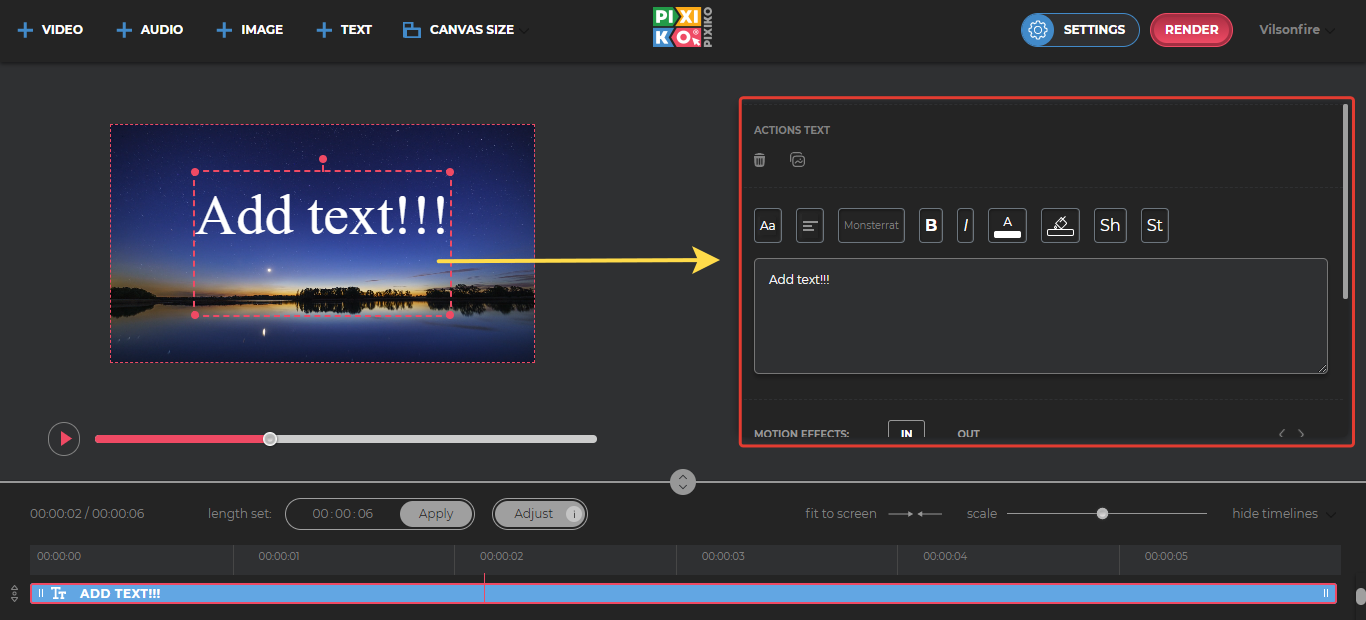 Scroll a bit and find "Letter Effects". In several minutes you will make your words appear and disappear with cool effects. Just a few clicks and you will see.
If you have a wish subtitles or another text appear with an effect, choose "IN" button at first. It allows letters appear unusually. Click on "Fade in" or "Random fade up" and use the most interesting way of letters appearance. You can do the same with disappearance. Choose "OUT" button and add an effect in order your words disappear differently.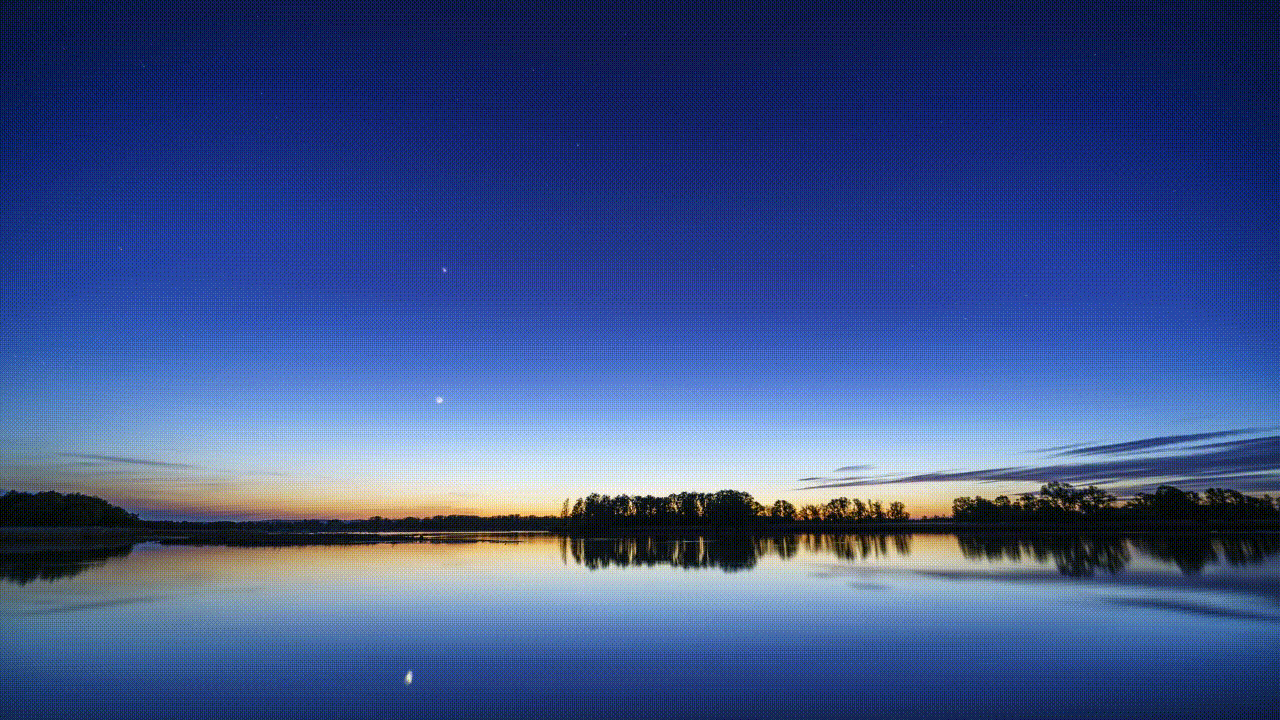 It's a simple way to make your text fade on your video. Do it with one or more layers and check the result. If you do not like it, you can delete all effects or some of them by clicking on unnecessary ones. They are red when used.
Other interesting effects are available too. You can make letters fly or drop in the same menu. Do not stop and continue upgrade your content. Change a font or even a style of your text. Use a neon effect or different filters for the whole video, e.g. vintage, rain, retro etc. Edit it within only one Pixiko Editor. Choose a certain period of video for effects or the whole video. Make it more attractive for future viewers. Be sure, it will get many "likes". Try all opportunities of our Editor and show people good and fetching content.
Watch this video tutorial
Frequently Asked Questions
You can speed up the process of generation if you buy the subscription. The subscription will give you an opportunity for a priority queue. Such a turn is intended for users who have bought the subscription.
The generation speed depends on the size and length of your project and your turn among other users at the moment. Generation of short videos can take about a minute. As for long projects, they can take more time. The more users generate videos the more time is necessary for generation.