Blur Effect
Reduce sharpness of your video
How to make a blurred video online
Look at image and video tutorials below
Make a blur effect in Pixiko Editor
A blur effect helps a video to reduce sharpness. It smoothes borders of image tints. You can add a blur effect to your video quickly in our Editor. It is possible to make it free and in several clicks. There are two ways which you can learn in our short tutorial.
Go to our Editor at first. Upload your video from your computer or try our sample to learn how it works. You will see a window with canvas sizes. It helps to choose such a format that is appropriate to a future platform. If your video is for YouTube, choose 16:9. 1:1 is for Instagram posts. You can also use original one and continue editing.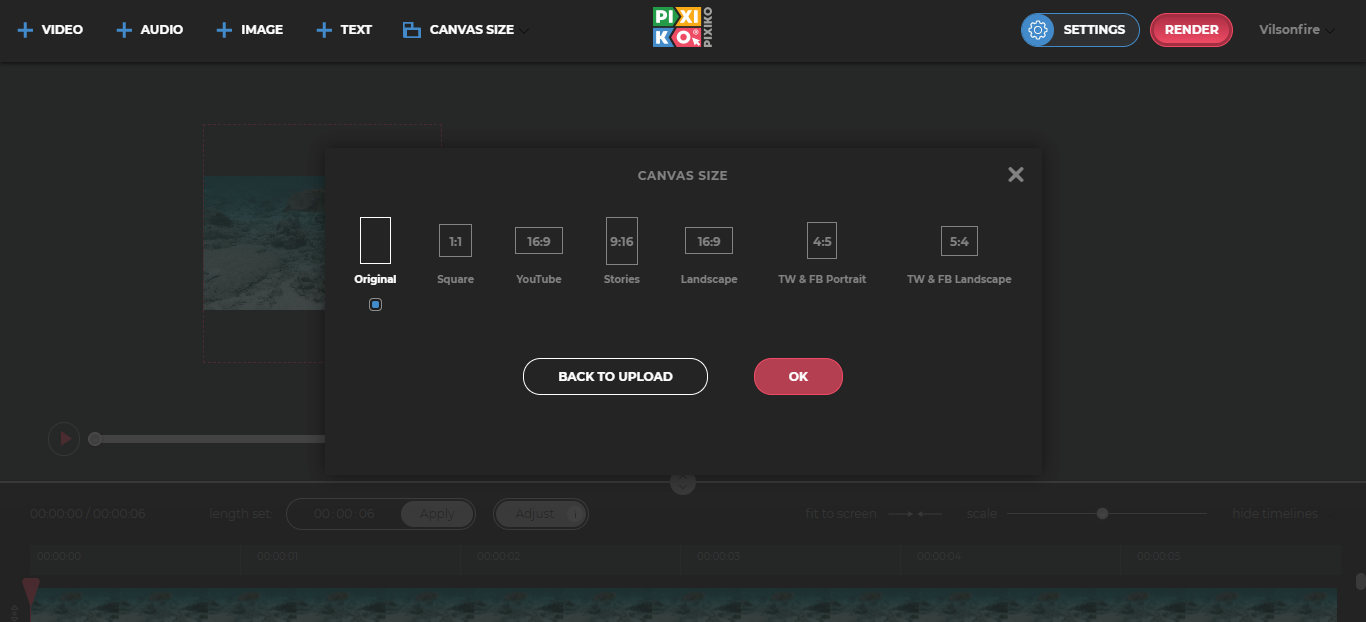 Click on your video inside the Editor. It will help you to activate different options. Scroll and find graphic effects. Choose filters at first. You will see several static effects and "Blur" one among them. After clicking on it, point a period when the blue effect should start and finish. Move a cursor with seconds and click on "Apply". If you want to edit it again, click on "History" of graphic effects. There you can edit it and also delete it.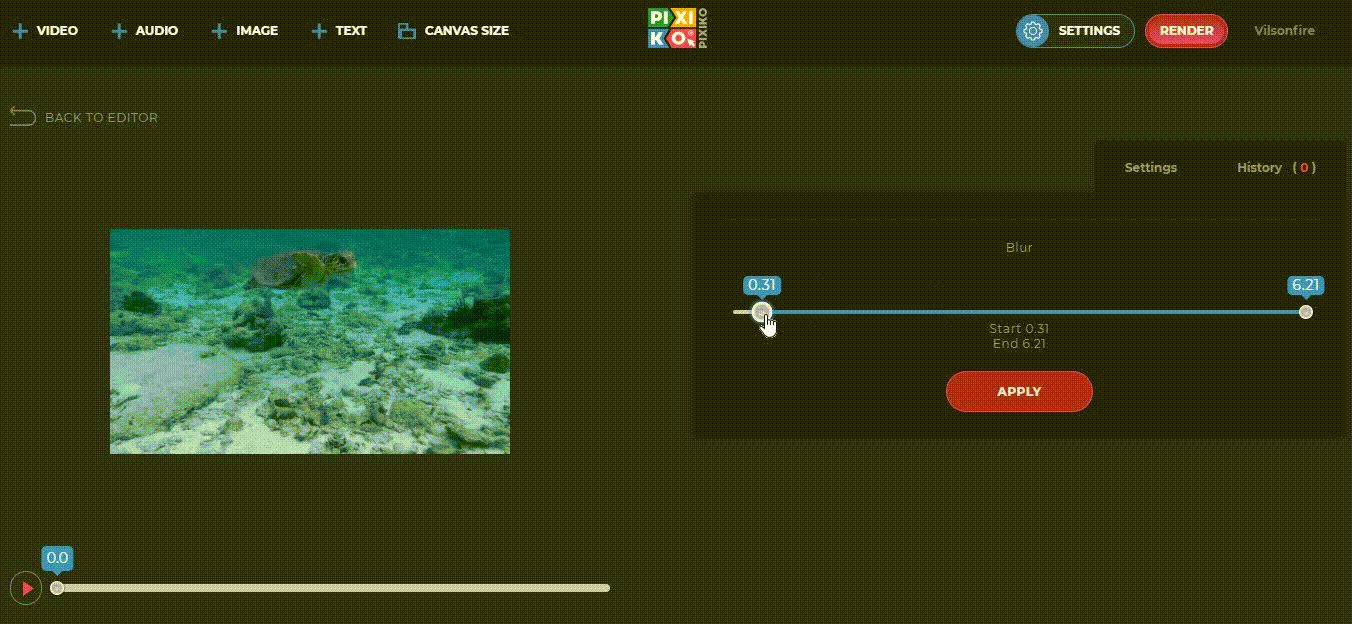 Is your aim to add the blur effect to the whole video? Try another way. Look at the right menu again. Click on a small "F" button. There you are able to correct contrast, brightness and also add the blur effect. Regulate a degree by moving a cursor. Push "Reset" if you are going to delete settings.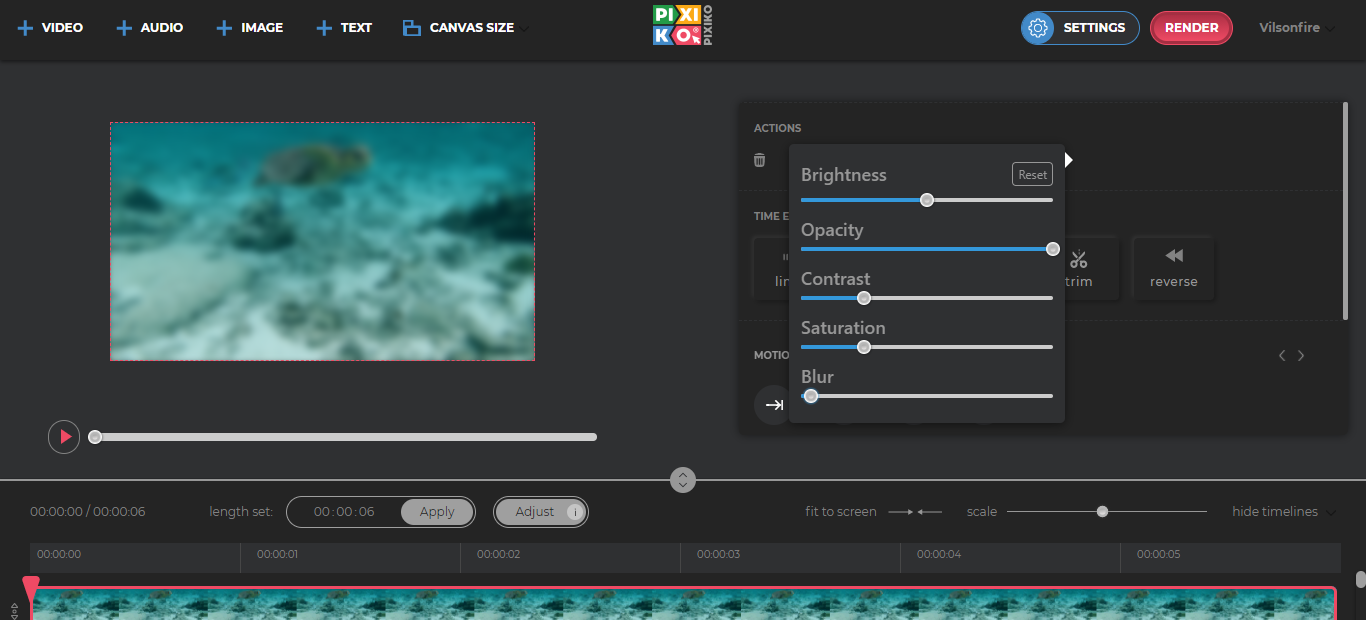 So, click on "Render" if you finish your work. However, you have a lot of opportunities to upgrade your footage by other effects. Add text to your video or trim a clip or reverse it.
What is it used for?
Hide certain information on a video
Add a dynamic effect
Defocusing
Add a blur effect and share your video with friends!
Frequently Asked Questions
You can speed up the process of generation if you buy the subscription. The subscription will give you an opportunity for a priority queue. Such a turn is intended for users who have bought the subscription.
The generation speed depends on the size and length of your project and your turn among other users at the moment. Generation of short videos can take about a minute. As for long projects, they can take more time. The more users generate videos the more time is necessary for generation.