Momentary uploading
The Editor gives users a new opportunity to save time while uploading any file from a computer. Modern browsers allow editing a file even if it is still processing. Pixiko has taken this opportunity and offers users to avoid waiting for long uploading.
Start working in one second
You are inside the Editor and it offers you to upload a file. Upload your video and begin to work with it in one second. You shouldn't look at uploading process even if your file is too big.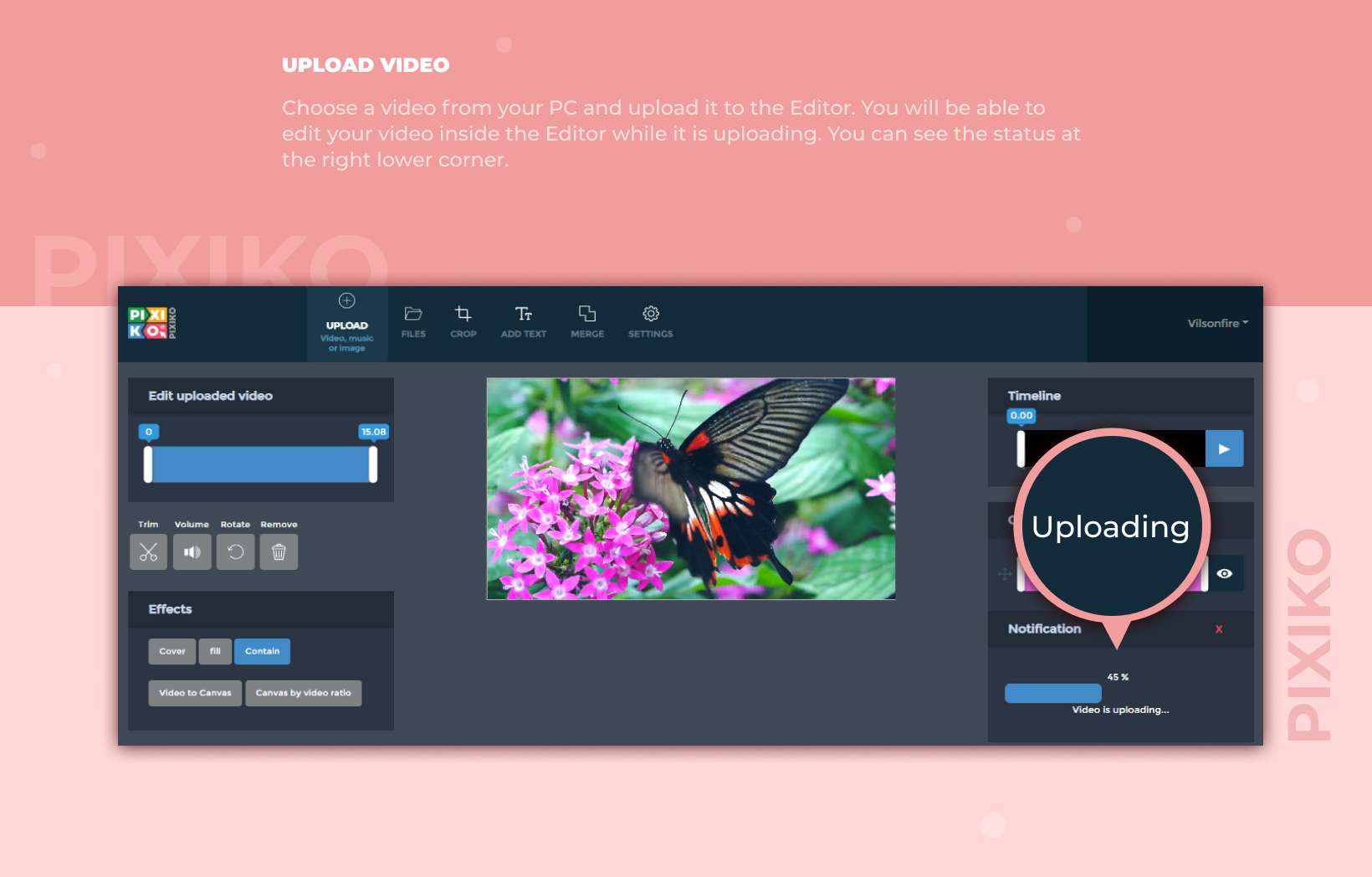 You will be able to do everything that you want with your video and not pay attention to uploading line. It will be processing without your participation. Trim your file, add music, effects, change speed etc. While you are working with your project, your file goes to the server. After finishing, you can save your project and download it.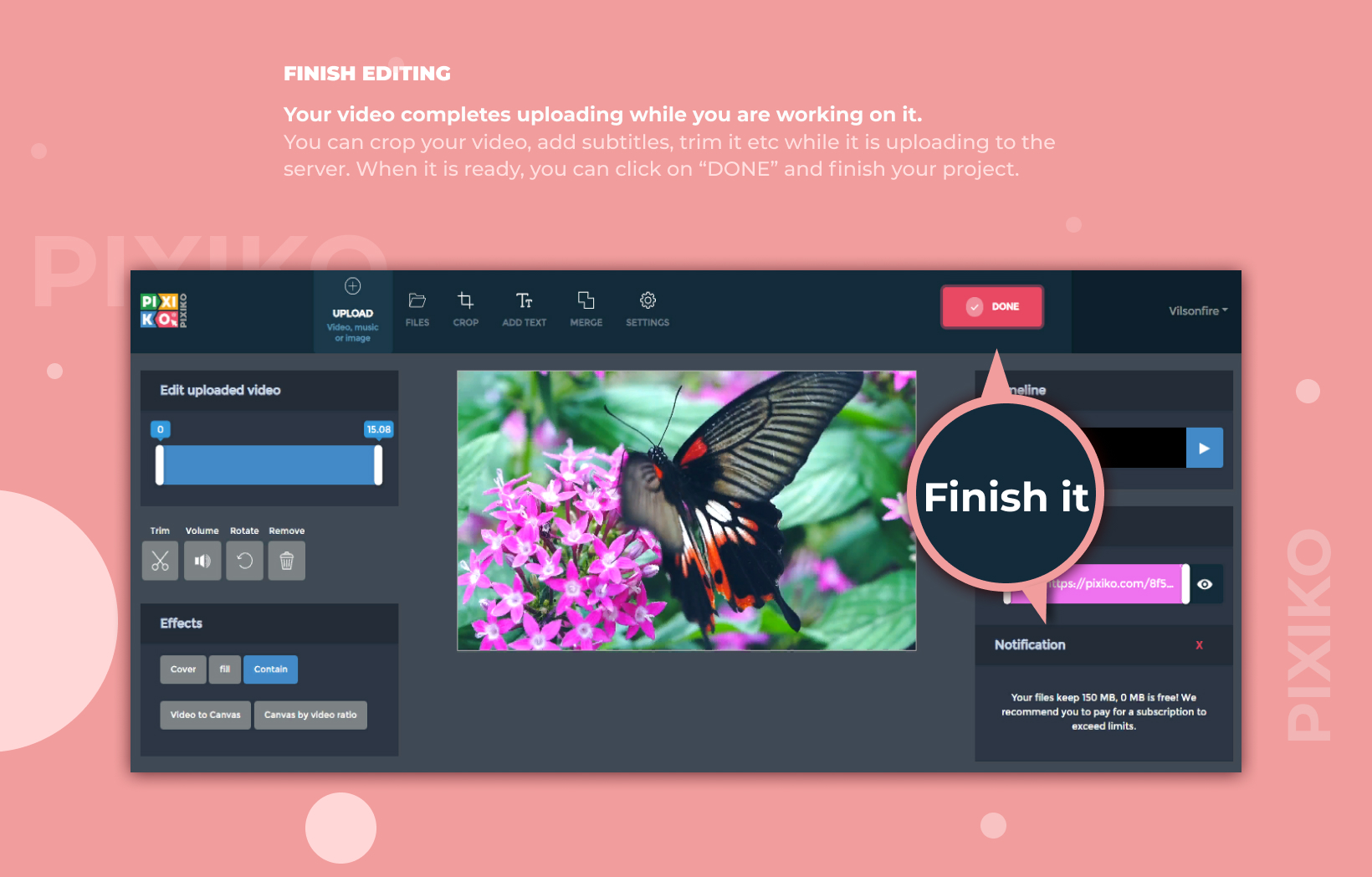 Save your time with Pixiko!